You know Google. They launch a service to grab the industry and if they find it not captivating the users, they will retire the same. Google Buzz and Orkut got the same treatment. They recently announced the decision of halting the research on their new generation instant messaging platform, Allo.
In the last year itself, the news had surfaced on the web about Google stopping Hangouts for customers. You will have to look for something else from 2020 in case you are an avid Hangouts user.
Google to Stop Hangouts for Regular and G Suite Customers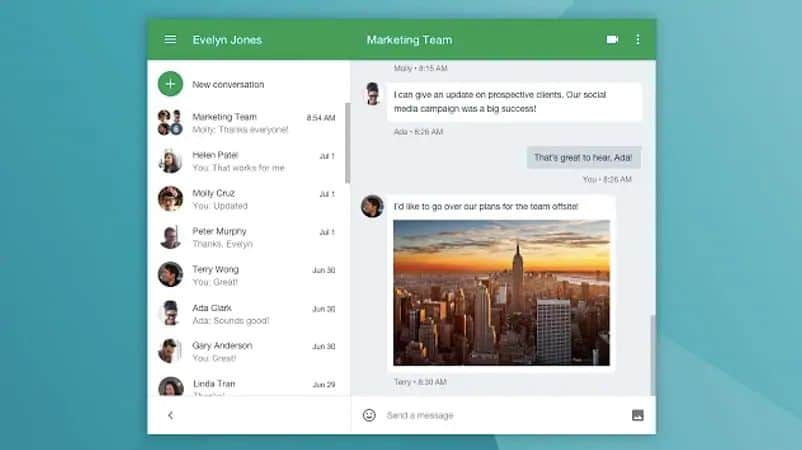 The change for regular users doesn't take place in a hush. Going by the reports, they have time until 2020 to find an alternative. In 2020, we will see the demise of another Google product. Hangouts came out as a replacement for G Chat in 2013.
In recent years, the company seemed to have lost interest in updating the service with new features. Moreover, they have shifted their focus to fostering the SMS application. The users have started complaining about not having a new interface and features. And, it appears that bugs and performance issues have popped in.
Maybe for the same reason, they will halt the service for regular customers in 2020. However, the G Suite users can continue using Hangouts, not in the standard format though. In case you don't know, G Suite is an enterprise solution of a set of tools the tech titan provides for business users.
Google introduced two new tools for enterprise users called Hangouts Chat and Hangouts Meet. The former only includes text-based messaging whereas the latter allows you to indulge in video meetings.
If you are G Suite customers, you will have to manually select to have Hangouts in your business in your arsenal. You should do it starting from April 2019. Then between April and September, every standard Hangouts feature will crawl their way into Hangouts Chat. Finally, in October, the classic Hangouts will retire forever.
As of now, only G Suite customers will see this change coming. Meaning, people who pay to use custom email addresses, cloud storage, and other premium services. For the regular customers, Hangouts will function as usual. However, as you read earlier, the company intend to replace classic Hangouts with Hangouts chat for standard customers. We don't have any details on the timeline, though.
G Suite customers can instantly migrate their users and Google has given time until October 2019. Maybe in the upcoming months, they will give an insight on how they want to bring the changes to the regular users.