While people are craving out for Nougat, Google released the next generation of Android OS. Only the developer preview of Android O has come out. And, you will have to wait at least until the end of this year to see the stable version in action.
Android O doesn't seem to come with a lot of improvements on the interface. Still, Google ensures that there will be a lot of enhancement in functions. Let's have a look at the new features.
Android O has Come out, Promising Battery Life Improvements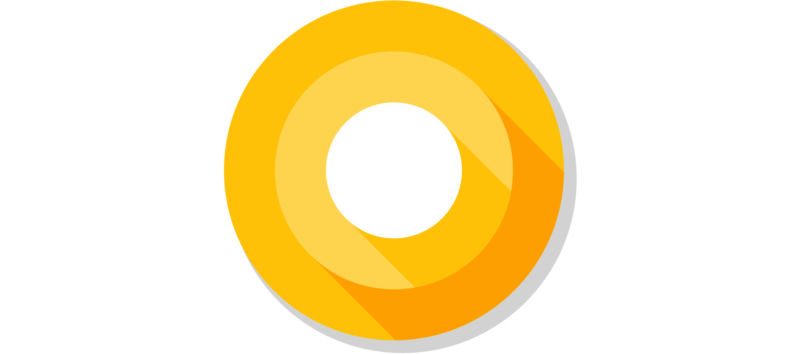 Google hasn't named the new version yet. One thing we are sure (of course, you are too) is that they will name it after a desert.
With that being said, let's have a look at the few of the new features that get revealed with the developer preview of Android O.
Battery Life Improvements
Ever since the beginning, Android has never done anything to regulate the background services. If we care about battery life, we manually have to terminate such process or install a third-party app to do so.
But the scene is going to change on Android O. The new OS will have some regulations on services running on the app without us doing anything in particular. Obviously, it will boost the battery backup.
On-Screen Button Customizations
You can customize on-screen buttons of your phones on Android O. Some OEMs like Huwaei has already implemented this feature, giving us options to add, remove and customize the buttons.
With the new update, this feature gets rolled out to every Android phone with on-screen buttons.
Adaptive Icons
Have you ever felt weird to see icons in awkward shape when using a launcher?
Don't worry! Android O brings adaptive icons into action. No matter the app developer includes multiple versions or not, you can have adaptive icons that match the ambiance.
Notification Panel Enhancements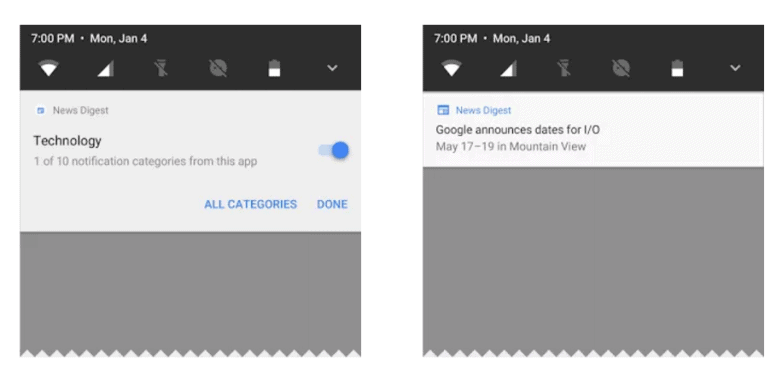 Android Nougat groups all notifications coming from a single app together. On the other hand, Android O brings grouping further by combing the notifications from a similar category of apps together.
The new feature known as channeling helps you have a few items on your notification panel. Moreover, you can snooze particular notifications for a certain time as well.
Picture in Picture Video
You might have seen this feature in YouTube where video resizes and moves to the bottom right. But this is limited to only apps. Android O allows the developer to code their apps in such a way that they can resize the videos to specified dimensions and push it to the bottom right throughout the OS. No matter which application is in the foreground, PIP video still sticks to bottom right corner. This comes in handy while watching movies in your favorite video player. You don't need to pause the movie while doing other small works.
Autofill APIs
Autofill APIs make form filling easier. You won't have to spend a lot of time filling forms once Android O hits your phone.
These are the prominent features we spotted on the developer preview. Of course, we can expect more. Just wait and see.