We have a few music subscription services in India, including the Apple Music. The latest addition is Google Play Music, debuted on 06/04/17 here.
When we have many services of the same category, we may ask why the new one. Given that the latest one is from Google, we have a lot to hope for.
Google Launches Play Music Subscription in India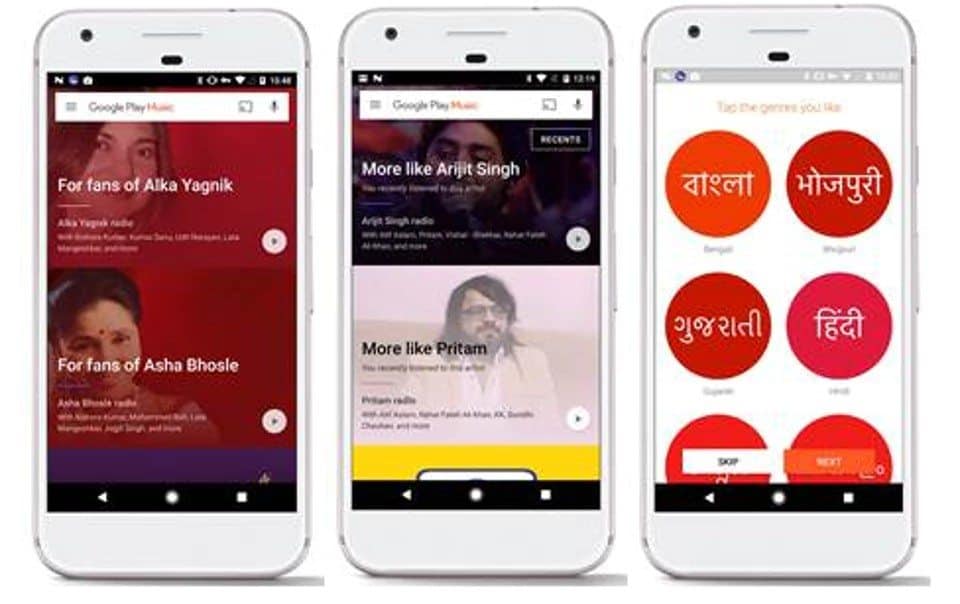 Google introduce the subscription based Play Music back in September. But it took some time to bring the same to India. Maybe, they were analyzing the scope of a streaming service in India (which is known for slow networks).
Quoting a report by a research firm Delloite, more than 273 million Indians will subscribe for streaming services by 2020. So, Google might think it's better late than never.
As stated earlier, the streaming field India is quite competitive. We already have Saavn, Gaana, Wynk, Airtel Music, Hungama, Apple Music, and even Amazon is going to join the bandwagon soon.
So, how does Google grab a fair market share? Well, they have made the pricing cheaper. While Apple Music costs Rs. 120 per month and other major competitors Rs. 99, Google has kept the pricing only Rs. 89. And, you can grab a trial period of 30 days.
Also Read:- Google Play Store to Give Away One Paid App for Free Every Week
The pricing will go all the way up to Rs. 99 per month within 45 days. Means, you have only 15 days left except the one month trial period to grab the offer.
You can stream your favorite music and radio stations on Android, iOS and via the web version on the computer as well. Google aims at offering the perfect selection of songs by putting its machine learning capabilities into Play Music. Once it becomes flawless, you get music based on your activity and location.
The company claims that Play Music has over 40 million songs in its catalog. And, you can listen to songs when you are offline as well. Moreover, you can search for songs done by your favorite music directors or sung by your favorite singers. On the app, you can watch short videos of those artists too.
Being launched the international version first, Google Play has a lot of English songs. At this moment, you can find songs from Indian languages like Hindi, Kannada, Tamil, Telugu, Bengali, Bhojpuri, Gujarati, Malayalam, Marathi, and Punjabi.
You can access your songs and playlists from any device given that you use a single account for the Play Music subscription. Indian music streaming industry, which still hasn't reached the adultery has got boost with the launch of Google Play Music subscription