Going by the track record from Google's past announcements, Pixel 4 series will be announced in October 2019. This will be a month after the Apple iPhone XI announcement in September 2019. If we go by the leaked renders of both iPhone XI and Pixel 4 series, we will have identical designs at the rear on both devices. This explains that we will have Apple's iPhone XI in September 2019 with a square camera module and then we will have Google's Pixel 4 with exact same camera module in October.
Google Pixel 4 leaked renders suggest square camera module and multiple camera sensors
Earlier, we were getting reports that Google Pixel 4 will have dual cameras at the back and we believed that the design of Pixel 4 will be same as the previous Pixel phones which had a glass top portion and metal for the rest of its rear panel. However, we might be in for a surprise if the leaked renders from OnLeaks are true.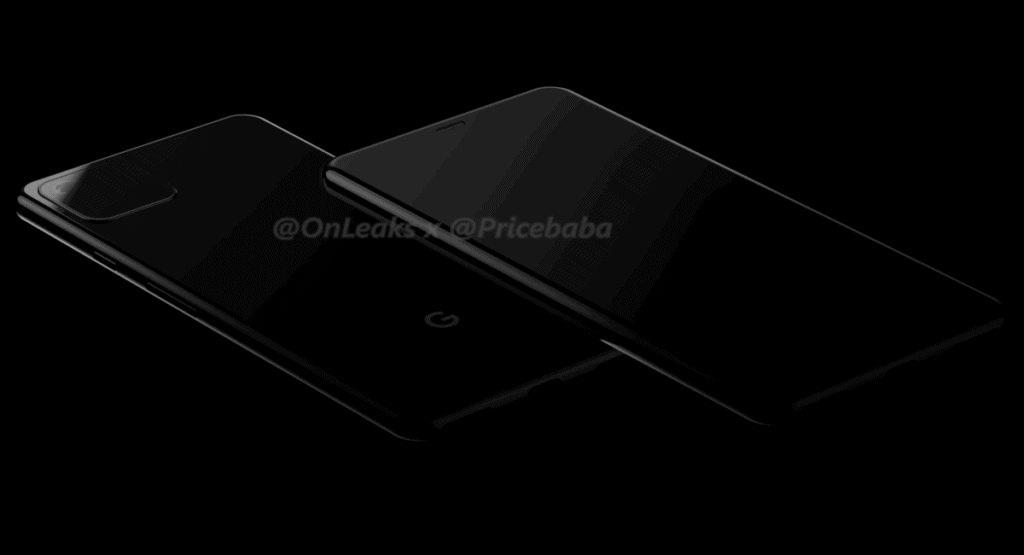 Although the leaked renders confirm multiple camera sensors, the camera module seems to have been redesigned. OnLeaks does mention that these renders are based on "early prototyping schematics" so we should take them with a grain of salt. But OnLeaks' previous records suggest he is very good at making renders based on reports from his sources.
However, we must say that the renders are almost pitch black showing very little detail about the design. This suggests that even OnLeaks is skeptical about the design and does not want to reveal much. From what little we can notice, there still seems to be a top portion of glass on this Pixel 4 design. But it is odd to see that there is also a square-camera module with a pretty large camera bump next to it.
It would have been better if the camera module was etched entirely into glass same as Pixel 3 design. Same as Pixel 3 series, Pixel 4 will not have a 3.5mm headphone jack. Reports suggest that Pixel 4 will have a 3D face unlock system and might also have an in-display fingerprint sensor.
The report says that there is a possibility of at least two or maybe three cameras at the back. Whereas the front will likely have dual cameras same as Pixel 3 series. One major change for Pixel 4 is that it will not have stereo speakers as seen on Pixel 3 series.