You know Android comes from the search engine titan, Google. Although they have made it license-free, the name was trademarked. And in the past, the company collaborated with other major OEMs to manufacture the Nexus devices. Owing to the faster updates, that lineup was gadget enthusiasts' favorite.
In October 2016, the Mountain View tech giant decided to go independent in terms of smartphone making. They launched the first generation Pixels. The market received it with respect and the camera became the best in any smartphone. Ever since we have been seeing two Pixel variants a year. Guess what! This year's have just arrived.
Google Pixel 4 is not Coming to India
Akin to the previous iterations, Pixel 4 also has two models; a regular and an XL one. Apart from the display and battery, both resemble all the other departments. So without further ado, let's delve into the specifications.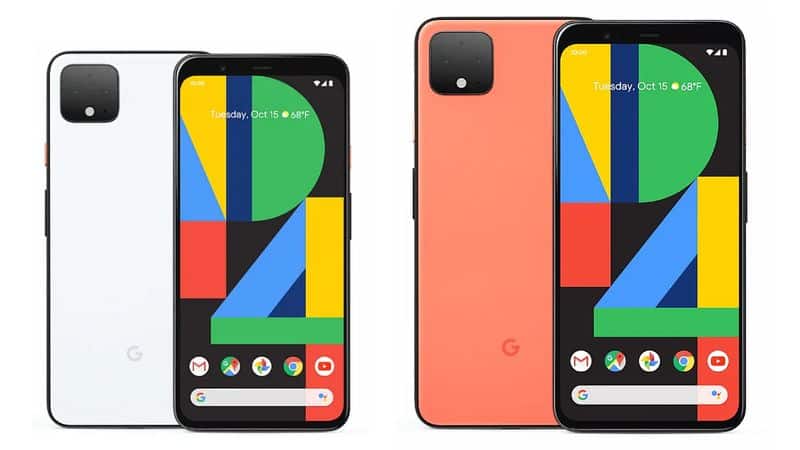 When it comes to the display, Pixel 4 flaunts a 5.7-inch full HD+ OLED panel with support for HDR 10 and 444ppi pixel density. On the other hand, Pixel 4 XL screen measures 6.3-inch in size, 3200 × 1800 (QHD+) in resolution with 537ppi pixel density. Both of them feature a 90 Hz refresh rate.
Under the hood, the regular and the XL variants pack in almost the same innards. Lending the processing power from Snapdragon 855, the handsets work in coordination with 6 GB RAM. Different storage variants are available for you to choose from.
As for optics, a dual-camera setup resides on the back 16-megapixel primary sensor (f/2.4 aperture) with a 12.2-megapixel secondary camera (f/1.7 aperture, 77-degree field of view). The front camera measures only 8 MP in resolution. We are yet to find out how they fair in real-life conditions.
Pixel 4 has only 2700 mAh battery whereas XL flaunts 3700 mAh. Both support 18 W fast charging. Moreover, they have all the sensors a smartphone should possess. The additional one is a Soli Radar sensor used for motion sensing. You can use your hands in front of the phone for gestures without touching the screen.
Another unique functionality is the voice recorder which has the capability to transcribe the audio without an internet connection. As of now, only English is supported.
With all being said, Indians may not buy Pixel 4 devices. The company has made it clear that they have no plans to launch them in the country. The reason being the 60 GHz Soli Radar sensor, the public use of which is not allowed. Let's see whether or not Google receives consideration.