You must be aware by now that Google is going to release a new Pixel smartphone soon. However, this smartphone will not be the Pixel 4 but a new mid-range Pixel series from the company. Reportedly, this mid-range series will be called the Pixel 3a by Google. Also, it will consist of Pixel 3a and 3a XL, same as the Pixel 3 series.
As far as the Pixel 3a series is concerned, we already know that they will be announced on May 7 by Google. Also, Google's I/O 2019 is taking place at the same time so we will most likely see the Pixel 3a announced at the keynote itself. Thanks to a leak, we now also know the price and packaging information regarding the upcoming Pixel 3a.
Google Pixel 3a packaging and pricing information revealed
Our first detailed leak regarding the Pixel 3a's actual packaging and pricing information comes from a YouTuber named ThisIsTechToday. He has posted pictures of the box which the Pixel 3a is supposed to come in. Due to these pictures, it is also revealed that the Pixel 3a will come in 'Purple-ish' color variant.  However, it must be said that the Purple color of Pixel 3a is extremely light and barely recognizable against the White box of Pixel 3a.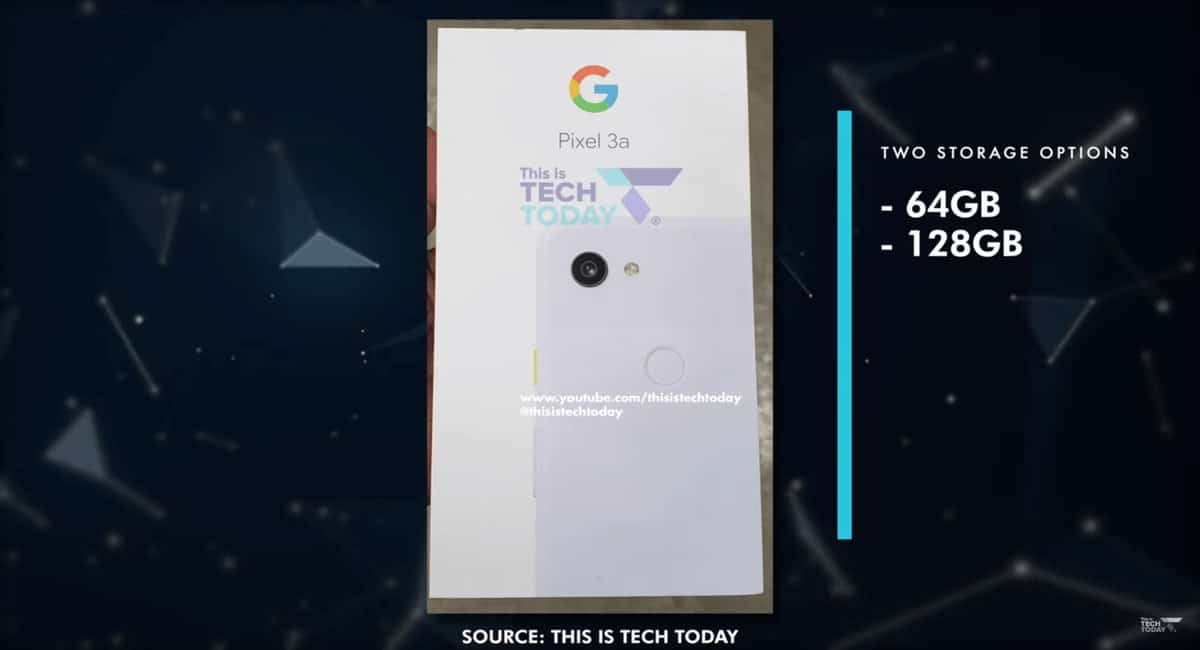 Other than that, the report claims that Pixel 3a will come in 64GB and 128GB internal storage options. Another noticeable change is that Power button on this 'Purple-ish' variant is a Yellow-colored one. This means that Google has continued its trend of accented power buttons on its Pixel phones. Apart from that, the packaging notes confirm that Pixel 3a will be sold in the United States and Canada too.
Brandon Lee, the owner of ThisIsTechToday, also exclusively reports the pricing information of Pixel 3a. According to his sources, the Pixel 3a will be priced at $399. Pixel 3a XL, on the other hand, will cost $479 for the base variant. If this pricing turns out to be real then it must be said that Pixel 3a will do very well in the markets.
Already, Flipkart in India has confirmed that a new Pixel device is launching on May 8 in the country. Therefore, we should expect the device to go on sale soon after its official launch in India as well. Regarding Indian pricing, we expect the base variant of Pixel 3a to cost around Rs. 30,000 in the country.
Moreover, Pixel 3a is already teased to come with Google's Night Sight mode. Also, you get the same camera performance on this device like the Pixel 3. This makes it an even more compellable deal as compared to the OnePlus' and the Honor' flagships.