We are a few months away from the launch of the next iteration of Pixel devices. Over the last few days, the tech news sites are publishing regular updates on the phones. Yesterday (08/08/2018), a new video has leaked online that shows the unboxing of Pixel 3 XL.
Of course, Pixel 3 XL is going to be a flagship and if it follows the footsteps of the predecessor, we will get the best camera in any smartphone.
Pixel 3 XL Unboxing Leaked; Here're the Key Specs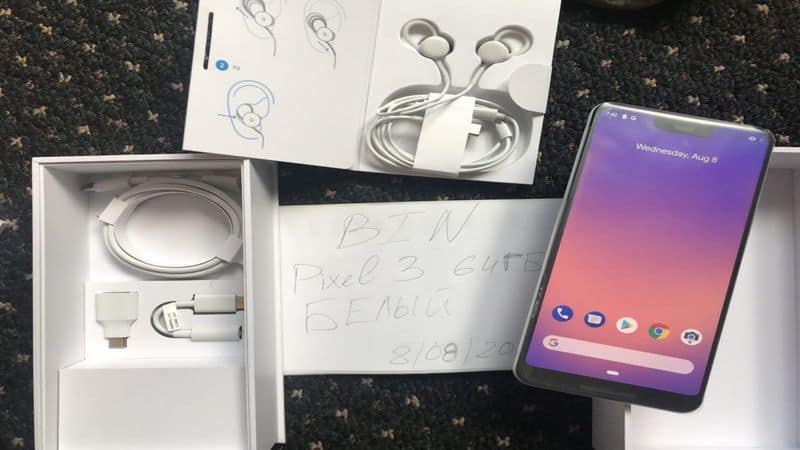 You might have already seen a few leaks on Pixel 3 or Pixel 3 XL. Going deep into the specifications shows the same as that of we have heard from rumours and speculations earlier.
The very first thing that will strike your eye is the display notch. We know it is a personal choice for many. A huge chunk of people hate having a cut out on the top of the screen. However, in light of the recent official support for notches, we don't think Google will ditch it soon. You can see the unboxing video below.
When it comes to the underneath specs, you will certainly get Qualcomm Snapdragon 845 coupled with Adreno 630 GPU. Yeah, it isn't a surprise! And, the device will have Android 9 Pie. Again, as expected!
The rumoured screen resolution is 2960×1440. Still, they may not be going to up the RAM capacity. It will most probably stay at the same level as that of Pixel 2 (4 GB).
The unboxing video throws light onto the box contents rather than the under-the-hood specs. We saw a USB adapter, USB Type-C cable, 3.5-mm adapter, a pair of earbuds (looks like Pixel Buds) with a USB-C connector. The unboxing images and videos first came online via Telegram as a Ukrainian blogger made them public.
Talking about the design of the back, nothing hasn't been changed. You get the camera, LED flash, and a fingerprint sensor. Up front, the controversial notch houses the front camera, earpiece, and maybe (just maybe) a few sensors as well. Notch with a chin of considerable width may drift you apart. Still, you have to accept the fact that both are there, maybe giving place to the secondary speaker.
At this moment, the company hasn't confirmed anything; neither the specs, nor the launch date. Going by the leaks, we think the next Pixel device will hit the daylight by October 4. Of course, you will see two variants Pixel 3 and Pixel 3 XL. Most probably, the former will not have a notch up top.