Google's Pixel event is only 2 days away from happening. However, the reports tell us we have to wait two more weeks to see their Pixel 2 smartphone live in action. Moreover, they might release Pixel 2 XL only in the next month. And, it will compete neck-to-neck with Apple's iPhone X.
We already published reports about Google Pixel 2 and Pixel 2 XL. Recently, a few images of the high-end model Pixel 2 XL has been leaked online.
Google Pixel 2 XL Images Came out Online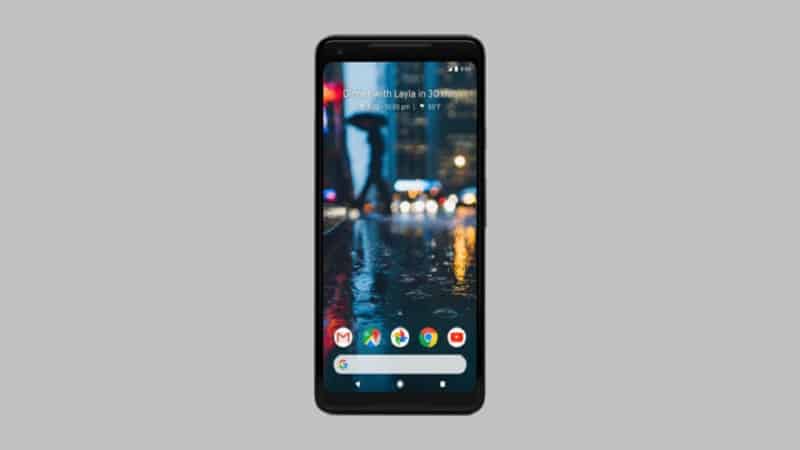 Going by the images the popular leakster Evan Blass posted on Twitter, Pixel 2 XL will come out with front-facing stereo speakers. They might ditch the 3.5-mm headphone jack as well. Even if they include USB Type-C headphones in the box, it can't become an adequate replacement for the 3.5-mm jack. The main hardware difference is the presence of front-facing stereo speakers.
Quoting the leaks and renders came out so far, Pixel 2 XL, the mightier among the both, sports a 6-inch QHD+ display with 18:9 aspect ratio. We have already seen many manufacturers accepting the same resolution for their smartphone displays. Although it might come out with minimal bezels, we don't think Pixel 2 XL will have an edge-to-edge screen (like the one we saw on S8 and S8+).
Also Read:- LG G6 is the First non-Pixel Smartphone with Google Assistant
Digging deep, the smartphone will have Snapdragon 835 processor coupled with 4 GB RAM. Chances are they release 64 GB and 128 GB storage variants with no room for expansion. The cameras on the first generation Pixel XL is still a beast. And, we hope they will follow the convention on the 12-MP dual cameras on the Pixel 2 XL as well.
Other than front-facing stereo speakers, another significant change in hardware is the squeezing feature (according to leaks), which we already saw on HTC U11.
Almost all the underneath specs are similar to both Pixel 2 and Pixel 2 XL. The differences are visible when it comes to display size, battery capacity, price, and colors.
They might unveil the phones in the Pixel event happening after two days. However, Pixel 2 will only hit the market by October 19th. And, you will have to wait until November 15th to see the same thing happening to Pixel 2 XL.
These are the Google Pixel 2 and Pixel 2 XL https://t.co/cXCs560jNH pic.twitter.com/f3P47aeZ2I

— Evan Blass (@evleaks) October 2, 2017
Quoting a report from Droid-Life, they might opt for a pricing of $649/$749 (Pixel 2) and $849/$949 (Pixel 2 XL), depending on the capacity.
So, are you excited for the new Pixel 2 lineup? Let us know in the comment section below.