Google Pixel and Pixel XL were not the most impressive smartphones in terms of design Nonetheless, they captured the minds of all gadget enthusiasts around the globe with the streamlined performance and good camera.
A recent news points to the possible specifications of Google Pixel 2 that it may surface as the first smartphone to have Snapdragon 836 underneath the hood.
Pixel 2 to be the First Smartphone with Snapdragon 836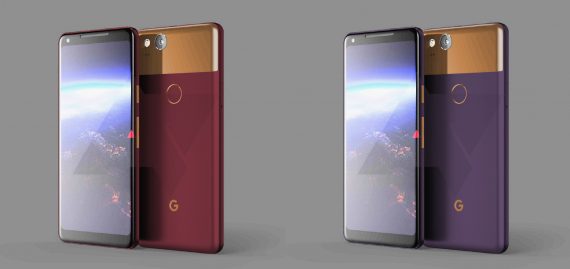 As we all know, Snapdragon 835 is still a beast, powering the majority of the flagship smartphones of 2017. So, we can expect the next generation 836 to be top-notch in terms of performance.
Google partnered with HTC to manufacture the first generation Pixel and Pixel XL. But the leaks suggest they might not do the same for the Pixel 2. The smaller variant (Pixel 2) will be an upgraded version of the Pixel we saw last year. And for the larger variant, Google made a partnership with LG.
The available speculations revealed that the smartphone will have smaller bezels with a design profile similar to that of LG G6. Moreover, the smartphone will most probably come up with features like always on display and squeezable frames (like the one we saw on HTC U11).
The past reports suggested the next generation Pixel phones will come up only with Snapdragon 835 SoC whereas the latest one points to the possibility of having the upcoming 836 CPU to power up them. While having the similar hardware specifications as that of 835, the Snapdragon 836 will have slightly higher CPU and GPU clock speeds. Having been gone through the 10 nm manufacturing process, the upcoming SoC will be energy efficient as well.
You don't have to worry about the Android version on the Pixel smartphones. Given they come from Google itself, both the variants will have the latest version (most probably Android O) out of the box.
In the past reports, we also read that the Samsung Galaxy Note 8 will be the first to come with Snapdragon 836 beneath the hood. Earlier, the S8 and S8+ were the first smartphones to have Snapdragon 835 chipset. So, we have to wait and see whether Google actually pulls the strings to get the upcoming SoC first inside their devices.
When it comes to price, we don't see them charging less than first generation Pixels. Still, there is a chance for Google to release a budget-friendly variant as well.