Google Perspective arrives as a new search feature that showcases information from different points of view. The tech giant posted a blog in May that explained this new search-related feature. Users will have the ability to check out images, videos, and written content shared on various platforms.
Alphabet Inc has made significant progress in integrating AI using the Bard bot with the search engine to generate human-like responses. However, it hasn't reached the level of Microsoft's Bing search engine, which features the ChatGPT bot. The chatbot analyzes information much faster and generates more accurate responses. Let's take a look at the new Perspective filter options rolled out by Google for its search engine.
At the time of the announcement in May, Google posted a blog that said:
Tap the filter, and you'll exclusively see long- and short-form videos, images, and written posts that people have shared on discussion boards, Q&A sites, and social media platforms.
Google Perspective Filter for Different Perspective Search Results
The blog post released by Google featured the way users can interact with the search engine and a new UI for the search results. The search results generated using the Perspective filter include long and short-form videos, images, and posts. This content will be curated from all kinds of forums, discussion boards, Q&A platforms, and social media sites.
In one of the videos shared by Google, the results showcased content from YouTube, Twitter, TikTok, Quora, and a few Reddit posts. Moreover, the perspective page has some similarities with Pinterest and showcases results from various places. This becomes a huge advantage for Google as users can now source information directly without looking for it on other platforms.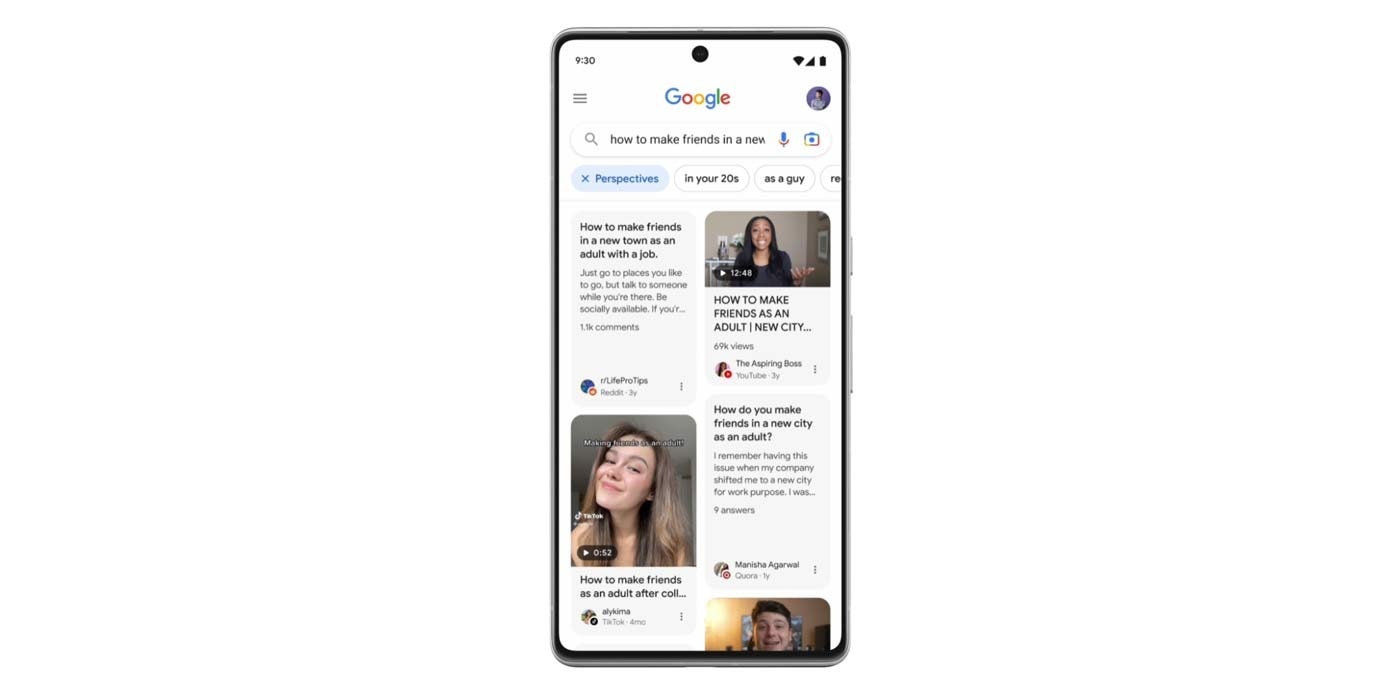 The Perspectives feature will work as a separate tab and won't hinder the regular search engine results. The amazing factor about these search results is that most of them come from human-generated content. The content presented in a Mosaic Grid format makes it even more appealing to interact with. It provides an overall different experience than the regular search engine.
Curating search results in a more interactive way can attract younger users. They can jump right in and look for the information they need. Many people haven't come across this feature as it's deeply integrated into the search filter bar. However, the filter has been rolled out for the general audience after its official debut at the Google I/O 2023 event in May.