Google One app will soon be available for iOS users to back up the phone data to Google drive. The company's subscription-based cloud storage model which includes Google Drive, family sharing, and subscription benefits like Google Play credits was earlier available only for Android users.
The company introduced an 'automatic phone backup' last year, that helps users to save their data online, so if they lose their device they will not lose their data whatsoever. The automatic backup takes a complete backup of the user's device and their important data such as texts, contacts, apps, photos, and videos.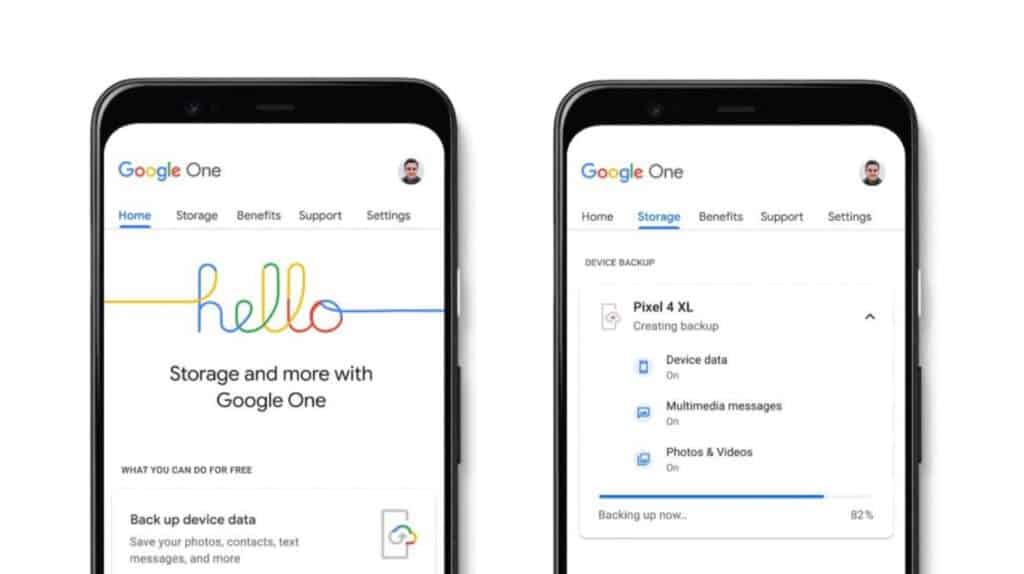 Backup Your Android or iOS Device
According to the latest Google's blog, from now everyone can use the automatic phone backup on their Android phone, even if you don't have a Google One membership. For iOS users, the tech giant introduced a new Google One application that will let you store your data with Google.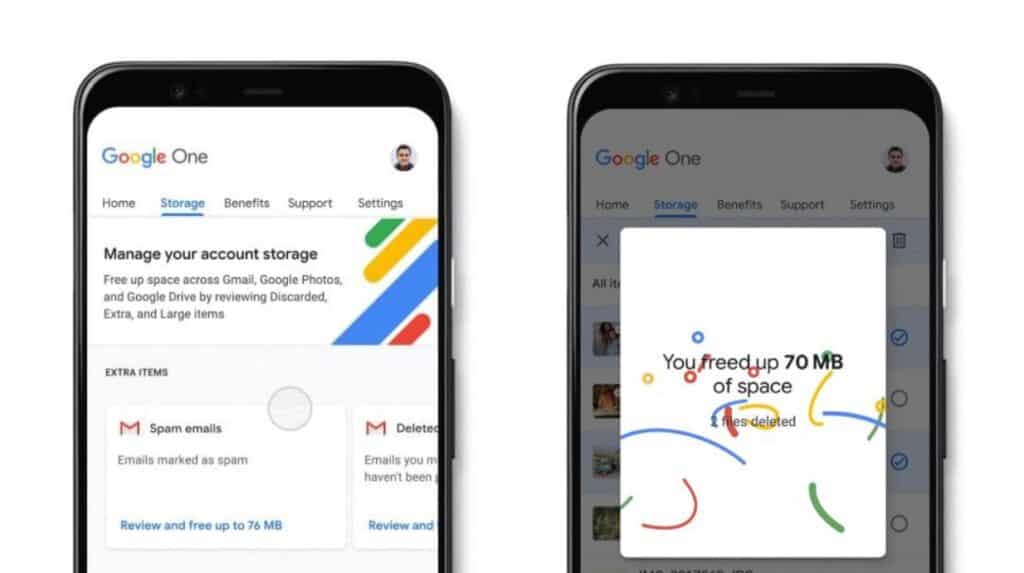 Additionally, along with the storage option, Google also provides features that will help users to organize their data and can also clean up. It will also show insights into how you are using your storage and also recommend what you can delete. The app features a 'Storage Manager' with a 'free up space' option to clean up your files on Drive, Gmail, and Photos.
When You'll Get the Feature
Google says that the new store manager and the free phone backup feature will roll out for Android users in the coming days via Google Play Store. Whereas, for iOS users, the app is expected to be available soon. The updates will only be available for personal Google accounts and not for GSuite customers.
Moreover, if the 15GB is not enough for you, you can upgrade your Google One membership to continue using the cloud storage facility with more storage. There are a total of three paid plans starting from 100 GB for Rs 130 / month or Rs 1,300 / year, 200 GB for Rs 210 / month or Rs 2,100 / year and lastly 2 TB Rs 650 / month or Rs 6,500 / year.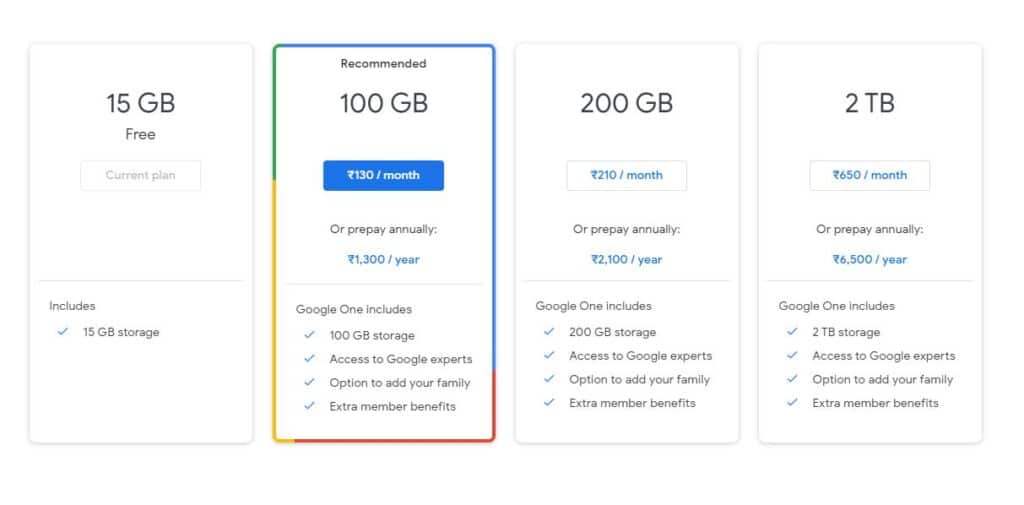 The paid plans also include additional features such as Access to Google experts, Option to add your family, Extra member benefits. Further, One member can share plans with up to five additional family members.
To recall you, as a part of the Data transfer project Facebook added a tool to transfer all your Facebook photos and videos to Google Photos. The feature helps you create a secondary backup for your Facebook photos and videos. In case if something happens to your Facebook account, at least you will have a backup of all uploaded photos and videos.