Android users were eccentrically happy about the customization options they have. When you have a powerful phone and a messy interface, you can download Google Now launcher to get a close to stock experience.
But speculations say you can't do the same after March 2017. Google is going to kill their most popular launcher (with more than 50 million downloads).
Google will Withdraw Now Launcher from Play Store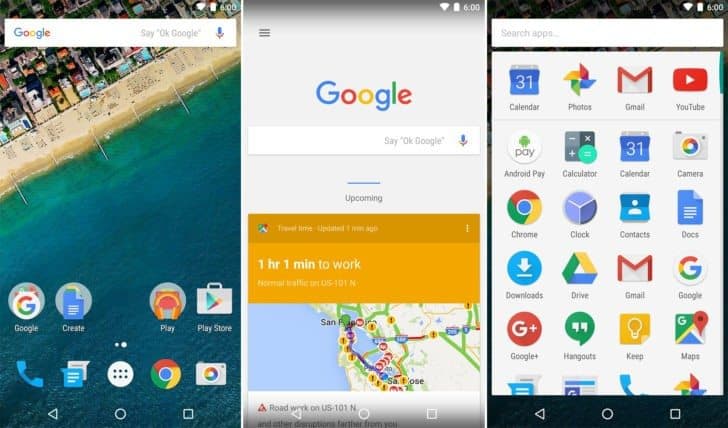 The news started doing rounds when Android Police published a copy of email Google sent to OEMs. According to the mail, the manufacturers can reap the benefits of Now Launcher by integrating some of its features into their own interface apps with the help of Search Launcher Services library.
Is Google Now your favorite launcher? Don't worry! You can keep on using it. But after March, the app will disappear from Play Store.
The saddening part is that Google will not approve new devices with Now Launcher as their primary interface. Provided that the app won't get updates, you miss new features as the time goes by if you keep on using Google Now.
The company has released the first range of smartphones ever manufactured by them. As a part of making it unique, they added a brand-new launcher called Pixel Launcher as well. And, Google Assistant also came out with Pixel series.
Also Read:- Download Android APK files Directly from Play store to your Windows PC
The question is why Google opts for removing Now Launcher from the Store? Maybe, they won't like having two of their apps competing neck and neck in the same category. Moreover, withdrawing Now Launcher makes sure that only Pixel phones have the native stock look.
As we glance back, it was in 2014 Google Now became available for all Android phones. Until then, it could only be used on Nexus smartphones.
The tech world anticipates that Google will follow the same trend with Pixel launcher by making it available for all Android devices.
The scenarios in 2014 and now are completely different. Back then, they didn't have a smartphone solely sold under Google's banner. On the contrary, Pixel phones -made by Google- are here now.
What does this mean to an average Android user? You may not buy a phone with a messy interface and get the clean home screen with Now Launcher since March 1. Don't worry! You still have a lot of launchers available on the store (like Nova Launcher).
You shouldn't look for other options if Google releases Pixel Launcher for other devices (at least with some limitations). Will they do it? Let's wait and see!