Google is testing a shopping video platform called 'Shoploop'. It will help consumers spot a product and get experts review and buy, all in a single video platform. The product has been developed by Google's workshop experimental project, Area 120.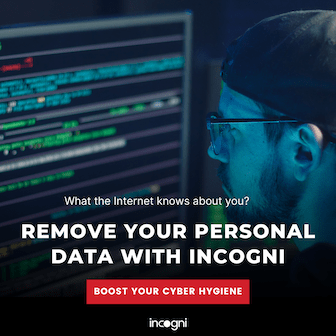 In the latest video platform Shoploop, videos are shorter than 90 seconds. The short video will feature the reviewer describing and talking about the product and also trying it on. Google said it is working with content creators, publishers, and online stores in the beauty industry for the review video on Shoploop.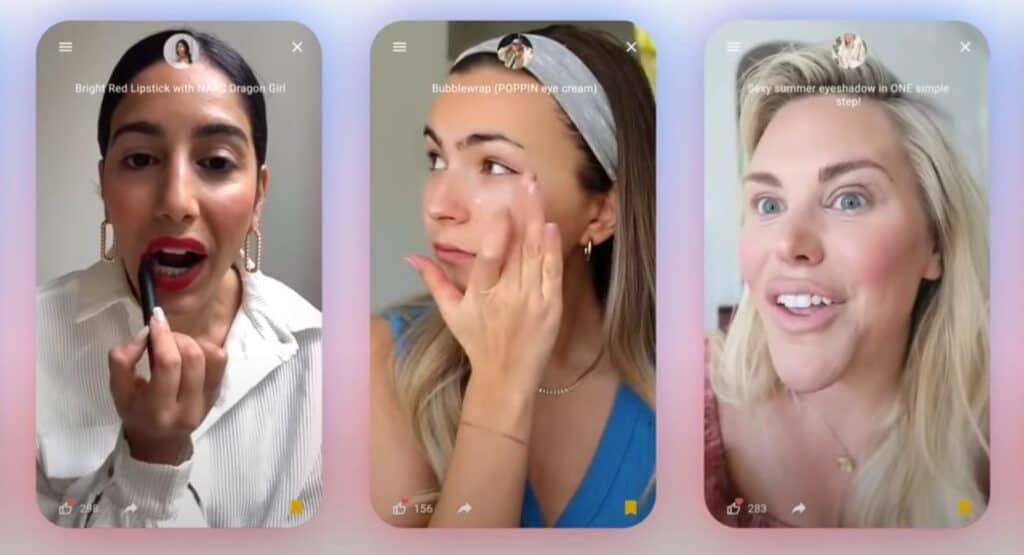 What is Shoploop?
As mentioned, Shoploop is a short video app, where consumers can watch reviews of a product and can also buy it. Its 90-sec videos will help buyers to discover new products and know more about it in a different way.
According to Google, Shoploop's main aim is to bring three thighs in one place – discovering, evaluating, and buying products. The company believes that the experience in the Shoploop is going to be different. Different from scrolling images, reading titles, and descriptions on an e-commerce site.
Shoploop's General Manager said, earlier to buy a thing consumers had to go through different apps. For instance, you saw a product on a social media platform and you liked it and want to check it out. So, you'll go to YouTube and watch reviews about the product and how it looks in real life. Then, when you decide to purchase it, you'll have to go to an e-commerce platform. But, Shoploop will be one destination for all three things: discover, decide, and buy.
The Shoploop App
In the app, users can follow their favorite creators and can also save videos of products to check them out later. If you like a product in the app, you can give like and there is also a share button, in case you want to share the product. For now, the app only offers limited products such as makeup, skincare, hair, and nail products.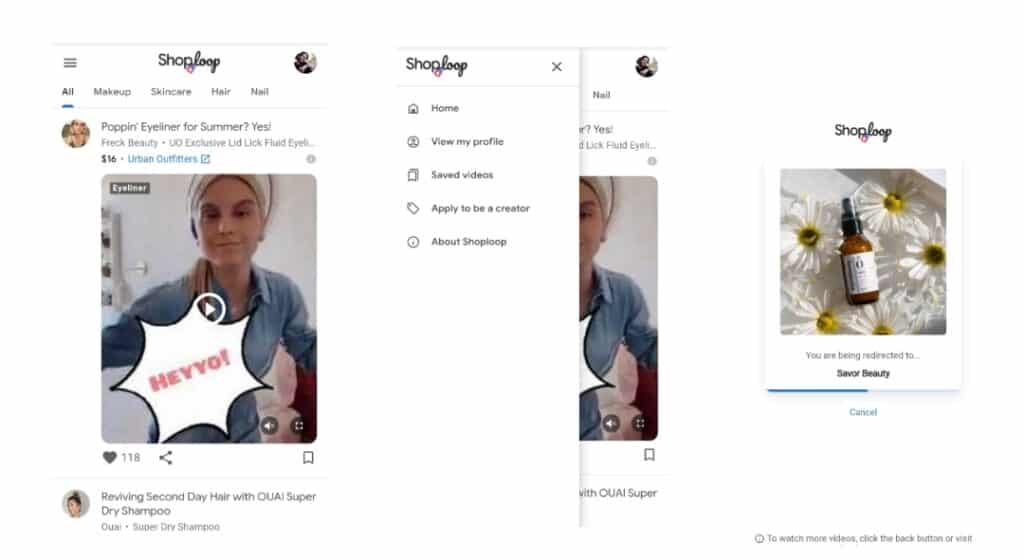 Interested users can also apply to become a creator. The creators will be selected manually, to become a creator you must be above 18 and need to fill-up a Google form. The platform is also helpful for store owners, they can show and sell their products on the platform.
Users can access the platform in India and can also buy products. However, For now, there is no Indian brand, Shop and Creators are in the platform that means you can not buy anything in Indian currency.
To recall you, Facebook recently launched 'Facebook Shops' which is a platform for businesses where they can sell things directly across Facebook and Instagram. The Shops will also have the checkout feature and an integrated messaging feature.