Google has announced that it will end support for Chrome apps across Windows, macOS and Linux platforms starting this year. To recall you, Google first announced back in 2016 that it was killing Chrome Apps. The process began with the app category which started disappearing from the Chrome Web Store in late 2017. And the apps stopped working in Q1 of 2018.
Now, Google has a final timeline. So, If you use Chrome apps, they will stop working sooner on every platform be it Windows, macOS or Linux or Chrome OS. Here's Google's timeline.
March 2020: Google Chrome Web Store will no longer accept new applications. Though, developers will be able to update the existing Chrom Apps until June 2022.
June 2020: Google is ending support in Mac, Windows, and Linux for Chrome Apps. Customers who have Chrome Enterprise and Chrome Education Upgrade will have access to a policy to extend support until year-end.
December 2020: Ends support for Chrome Apps on Windows, Mac, and Linux.
June 2021: Ends support for NaCI, PNaCI and PPAPI APIs and for Chrom Apps on Chrome OS. Customers who have Chrome Enterprise Upgrade will have access to a policy to extend support through June 2022
June 2022: Finally ends support for Chrome Apps for all Chrome OS customers too.
What is a Chrome App
A Chrome app is a web-based app that users can install in Google Chrome that functions like an app you'd launch directly from your desktop. When you install an app, it opens in a separate window that makes it seems as the app is functioning as its own app.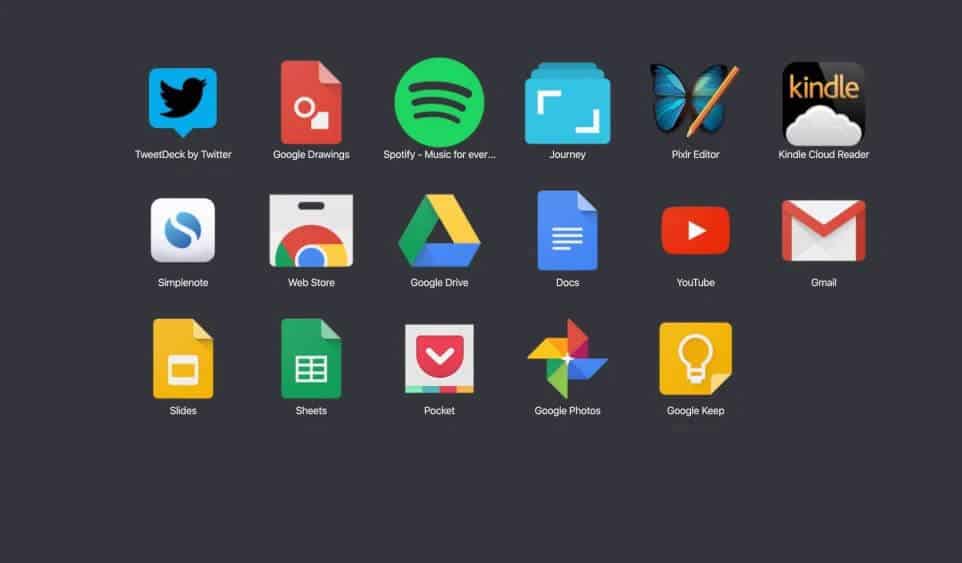 The Alternative for Chrome Apps
Well, there is a perfect solution for this. You can also use Progressive Web Apps. For those who don't know what is a progressive app, it's just a website with a special "Manifest" file that defines the name of the app, the icon for the home screen. You can add any website with a manifest file to your home screen. It will work like a regular mobile or desktop app.
How Progressive App Will Help You
It can be helpful because instead of loading a website, a progressive web app is basically cached on your device so it has some sort of offline functionality. And this could save space and will load faster, on up to saving everything a user does locally like a traditional app.
Well, there's a decent chance that you are not using any real Chrome app at all, even if you use a web app all the time. But if you are using them you can let us know in the comment section below.