Google has launched two social messaging apps last year; Allo and Duo. Even though the apps created a vibe in the initial time, it didn't last. Many people uninstalled them and went back to using the old applications.
Still, there are plenty of people who use Google Allo. The company has decided to improve the facility for such users. They have rolled out 9.0 update for Allo. And, it hints at the possibility of an upcoming web client.
Google to Launch a Web Client for Allo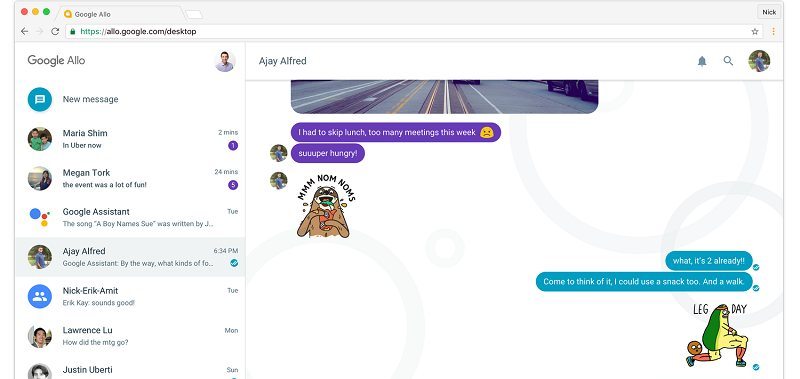 WhatsApp released a web client about two years ago. Due to the fact that it widened the possibility of usage, many people use it. We don't have to pick the phone once the pairing up process finishes up.
Google is also planning for a similar web client for its Allo messaging apps. Though it's too early to comment on it, we have got a few details about how the web platform is going to work.
The speculations about Allo's web client started doing rounds when Google's vice president of communications product had shared an early look on Twitter. From the image, you can clearly see that the desktop version can be accessed using the URL allo.google.com/desktop.
Still in early development, but coming to a desktop near you… #GoogleAllo #SneakPeek pic.twitter.com/f7QNFH7IHO

— Nick Fox (@RealNickFox) February 24, 2017
Similar to what we have on WhatsApp for Web, Allo will also implement a QR code scanning system to pair up the computer with your phone. The rumors say that it will come up with a text pairing procedure as well.
The QR code scanning is simple. You have to visit the URL for the web client and open the scanner from Allo app. Then, it will open the camera, using which the QR code scanning is done.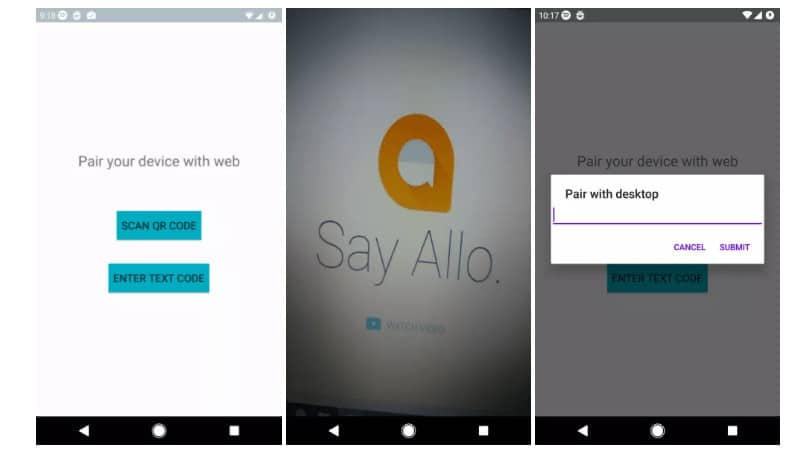 You have to take the news with a pinch of salt here because nothing is official now. The features may subject to vary once the web client gets launched later this year.
Allo has recently got updated to 9.0 version. It brings a few interesting features like incognito chats, quick selfie, and chat backup using Google Drive.
Apparently, we all know that Google isn't the first to come up with a desktop client for a social messaging app. WhatsApp, Viber, and a few others did it in the past. Still, we couldn't see a standalone version given that the security will be at stake if anyone comes up with it.
We don't know when Google launches the web client. But when it does, I hope they would include some unique features.