In the last few days, you might have got many messages on WhatsApp, asking you to check for a contact named UIDAI. In case you didn't receive any messages, you might have at least see some statuses or news as well.
The problem is people made a mountain out of a molehill in this issue. Many messages even screamed about a privacy breach just for having an incorrect number in their phonebooks. However, we were all curious about how an invalid number made its way to the Android phones in India until Google broke the chain of assumptions.
We Injected UIDAI Helpline Number into Android Phones in India; Said Google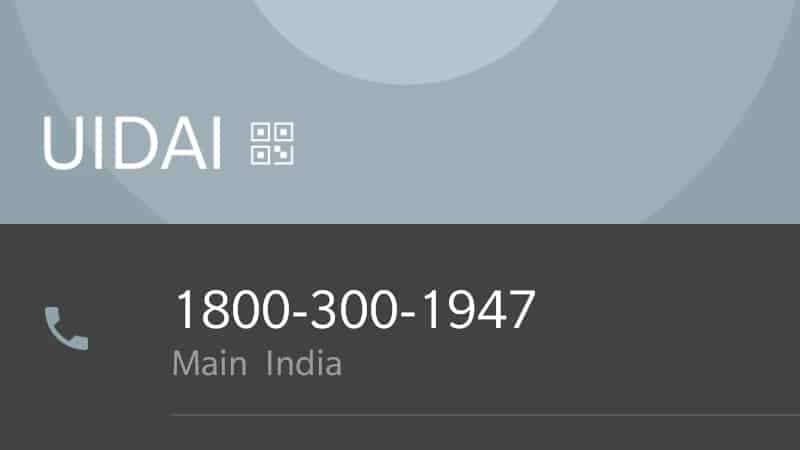 If you are active on social media, you know the issue spread like wildfire. People interpreted having an invalid number on their phones as an attempt to break the privacy. Funnily enough, we could read many assumptions online.
On Friday, the parent of Android, Google has come out saying that they are the ones responsible for having the number on phones. When you hear their side of the story, you will understand how overreactive people were.
Google first included the number on Android in 2014.
A Google spokesperson said that their internal review had revealed that 2014, then UIDAI helpline number and 112 distress helpline numbers were inadvertently coded into the SetUp wizard of the Android release given to Original Equipment Manufacturers) for use in India and remained there since.
He also added that since the numbers get listed on a user's contact list, these get transferred accordingly to the contacts on any device.
By bursting the privacy myth, he publicized that they are sorry for the concern and it is not a situation of an unauthorized access of the Android devices.
On checking my phonebook, I could see UIDAI helpline number there. Of course, we can manually delete it. The concern came to existence because the number isn't working now. The new helpline number is 1947. You can replace the old number with 1947.
Also Read:- Skype Lite Adds Aadhar Number Verification
Elliot Anderson on Twitter publicized the issue, which people took outrageously. Aadhar (@UIDAI) confirmed on the same platform that they didn't ask any operator to add the helpline number as a contact. Following this interesting turn of event, Cellular Operators Association of India (COAI) denied their involvement. And, it made the users confused as those two were the possibilities everyone could think of.
Before anyone interpreted it as a supernatural activity, Google had come forward to explain what happened. If you have concerns about the number, you can delete the contact or replace it with 1947 straightaway.