The search engine giant Google has started rolling out several new features for its G Suit apps. The new enhancements are made on Google Docs, Sheets, and Slide mobile apps. The new update includes features such as smart compose, link previews, vertical navigation, dark theme, comments interface, and much more.
The announcement was made through a blog post, the company said the enhancements will be available for both Android and iOS devices as the updates are gradually rolled out. It further added the new features aim to help mobile users "efficiently create, collaborate, and communicate."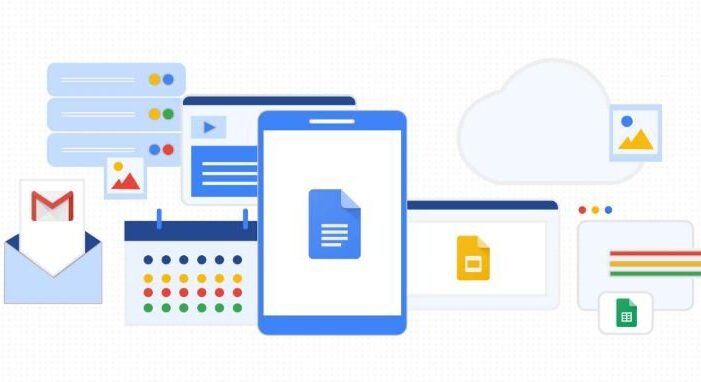 Here is the list of new features added to the G Suite apps:
Quickly Review, on any Device
Link Previews: The new feature will show a dynamic card with information about the content, such as thumbnails, owner details, the latest activity of Drive file, titles, and more while clicking on a link in Google Docs. This feature is available on iOS and will be rolling out to Android within a few weeks.
Vertical Navigation: The vertical navigation will help users to zoom at the slideshows in a vertical stream in slides, using the pinch-to-zoom feature. It will make reviewing presentations faster and easier to switch to edit or presenting content. This will be available on Android within the next few weeks, and on iOS in the next few months.
Dark Theme: The dark theme is now supported in Docs, sheets, and slides. It will be available for Android in a couple of weeks and will be available on iOS in the coming months. Dark theme will make it easier for users to work in low-light environments and keep your battery alive longer.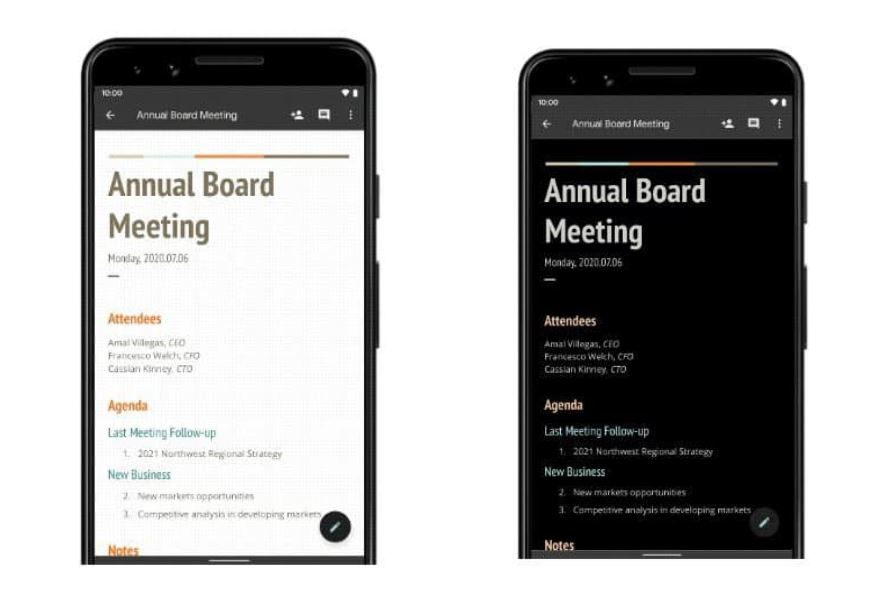 Create and Collaborate, from Anywhere
Smart Compose: The new tool will help reduce spelling and grammatical errors and write faster. The AI-Powered correction was introduced for the web last year and is now finally making its way to mobile devices.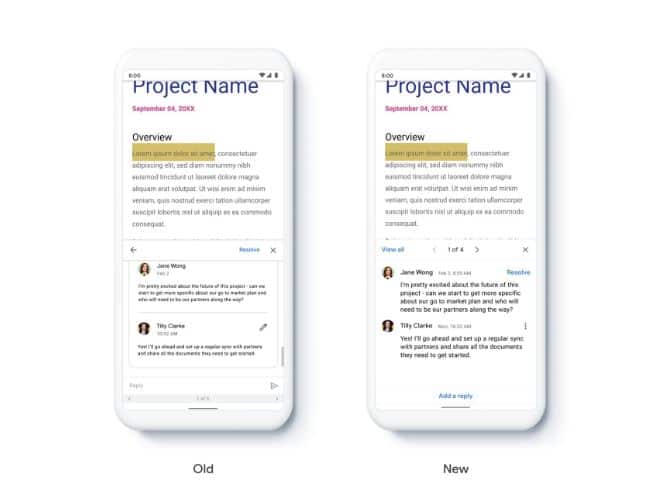 Comments Interface: With the new updates, the company has improved the comment section interface, making it easier for users to scroll through, respond to them, and can now also mention others using @user's name. It is available on Android and said to be rolled out for iOS users within a few months.
Comment Response: Google has added a new up-to-date comment thread around documents in Gmail. This will allow users to reply to the comments directly through the message. It was also introduced last year for the web and now will be available for both Android and iOS.