Google is expected to roll out the first stable version of Android 11 later this year in September. The upcoming Android 11 will come with a number of features along with 117 new emojis. These new emojis were announced earlier this year as part of Unicode 13. However, the beta version of the Gboard Keyboard app has already added an emoji shortcut bar.
According to a report from Engadget, the beta app is getting a new shortcut bar for emoji. The new shortcut emoji bar will help users to send emojis quickly. The shortcut bar is placed right above the keyboard. With this shortcut, users will be able to send multiple emojis quickly.
Emoji Shortcut
The new shortcut bar consists of a total of 9 emoji along with an option to access the emoji page. According to my recent testing, the shortcut page doesn't show emoji recommendations from recently used emoji.
These are random like it has a smiley, high-five, fire, heart, and more. Moreover, when you slide the shortcut bar to the left, there is an option to remove the emoji bar, in case you didn't like it.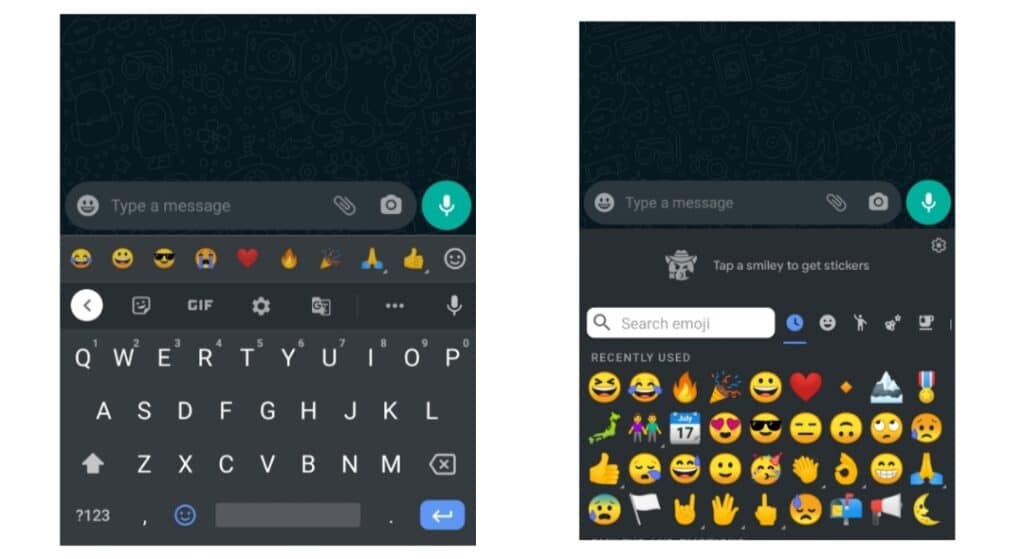 Emoji bar has a disadvantage in my opinion, because of the new bar, the height of the keyboard has increased. And it's become really annoying to me when going to the emoji page, it almost occupies half of the smartphone screen.
How to Get the Feature
For now, the feature is available for beta users, however, you can enroll for the beta by clicking this link. Then you'll be able to use upcoming features earlier than stable users. Beta users are already getting new bar features and do not require to enable them. Once updated it will appear right above the keyboard. However, you can also download the latest Gboard beta keyboard from APKMirror.
Android 11 Emoji
As mentioned above, the upcoming Android 11 will bring 117 new emojis. The update for emoji will add new emojis and a few old ones will get a new refreshed look.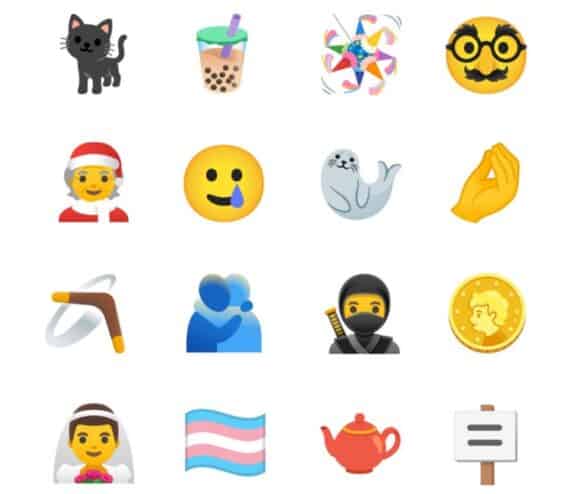 For instance, emoji additions include smiling face with tears and pinched fingers. Whereas the turtle, octopus, and cat emoji will get a new refreshed look.