Just like you, I'm also working and writing this article from home. A few days back, I was quite obsessed with some challenges I faced while doing so. Yes, unfolding your laptop, sitting on the couch is quite comfortable, but at one point you'll realize that you've lost your productivity pace. And then there are random annoyances like dad's TV and mom's mixer grinder!
While most people have comfortably adapted WFH life, many people are still facing difficulties while coping up with their production deadlines. And I was worried too! Thankfully, one of my seniors recommended a few gadgets that really helped me while working from home. Then I thought, why should I keep these to myself? So, I decided to share it with the readers.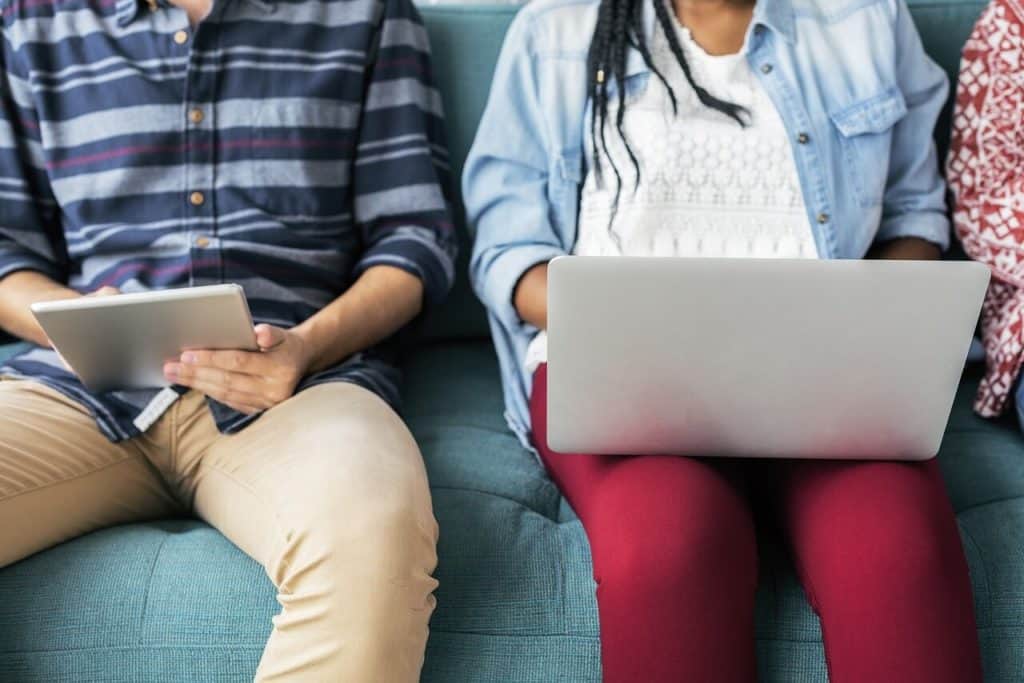 Our Top 5 Picks to Improve Productivity
1. Logitech MX Master 2S & Logitech K400 Plus
Did you forget your trusty mouse in your office? Don't worry because this excellent product from Logitech is there to ramp up your productivity. Unlike most mice, the MX Master 2S features additional scroll-wheel for precise control. The multi-device support helps in switching between PCs seamlessly, alongside offering a comfortable grip for hours on your desk.
LIMITED OFFER
Logitech MX Master 2S Wireless Mouse – Use on...
Cross computer control: Game changing capacity to...
Dual connectivity: Use with upto 3 Windows or Mac...
Advanced ergonomic design: Perfectly sculpted,...
Auto shift scrolling: Speed adaptive scroll wheel...
Battery: rechargeable Li-Po (500 mAh) battery....
Along with an exceptional mouse, having the best keyboard is also essential. The Logitech K400 Plus bridges the gap by offering enough flexibility and satisfying downstroke. With Bluetooth, wired and wireless support, Logitech not only enabled multi-device support but implemented Windows Precision Drivers for its integrated trackpad. Gaming during work-time? Why not!
2. Amazon Basics Ventilated Laptop Stand (Black)
With increased productivity at home, your laptop's fan must be cramping hard. Keep your device running cooler with this ergonomic ventilated laptop stand from Amazon Basics.
Equipped with metallic mesh and adjustable latches, the laptop stand delivers chilling experiences with adjustable height. Wherever you work, the ventilated laptop stand can be adjusted for optimal comfort.
SimpleHouseware Mesh Ventilated Adjustable Laptop...
Ventilated mesh laptop holder helps cooling your...
Adjust your laptop, notebook, textbook or iPad to...
11 Levels adjustable height from 15 to 50 degrees
Sturdy Metal Construction with Classic Black...
Dimension: 13"W x 11"L
3. Samsung T5 External SSD (500 GB)
Whether for storing your chunky documents or for improved data security, external storage mediums are always appreciated. And no other brand comes close to what Samsung delivers. With its T5 Portable SSD, you can store all your relevant office documents with USB 3.1 Gen II speeds, coupled with Samsung's reliable data security and password encryption.
An external SSD also helps in copying files between computers. And with the Type-C interface, you can edit massive video files right off the T5.
We could have recommended the Samsung T7 for its integrated fingerprint reader and twice as fast transfer speeds, but considering T5's affordability and relatively modern specs, this seems viable for everyday workloads.
LIMITED OFFER
4. Quantum ZERO USB 3.1 Hub, 4 Ports
Working from home means plugging in a bunch of peripherals: external mouse, keyboard, USB drives, and whatnot. The Quantum ZERO USB Hub expands connectivity with a one-meter long cable and four USB 3.1 ports, alongside backward compatibility with USB 2.0.
The VIA VL813 chip runs on the latest firmware, capable of handling 5 Gbps of bandwidth. For safety, the hub boasts built-in over-current protection that protects your peripherals.
Anker 4-Port USB 3.0 Hub, Ultra-Slim Data USB Hub...
The Anker Advantage: Join the 50 million+ powered...
Big Expansion: Transform one of your computer's...
SuperSpeed Data: Use the USB hub to sync data at...
For Desktop or Laptop Setups: Set up your...
What You Get: Anker Ultra Slim 4-Port USB 3.0 Hub,...
5. Boult Audio ProBass Headphones & Boya BYM1 Microphone
Dad's TV and mom's mixer grinder really annoys during an important online meeting. The best solutions, however, are Boult ProBass Noise Cancelling headphones and Boya's BYM1 external microphone.
Boult's Boost series of wireless headphones deliver the most lavish sounding experience by offering active noise canceling and 3D surround sound.
TOZO T10 Bluetooth 5.0 Wireless Earbuds with...
[stereo sound quality] TOZO T10 Earbuds' 8mm large...
[ BLUETOOTH 5.0] Features with the advanced...
[One step pairing] Simply take 2 headsets out from...
[IPX8 waterproof] Earbuds and charging case inner...
[Charge on the go] Playtime lasts for over 6 hours...
On the other hand, the Boya BYM1 is an omnidirectional lavalier microphone designed for laptops, smartphones, DSLRs, and audio devices.
With its unique pick-up pattern, the microphone offers 360° coverage and absolutely captures anything in your sight. All-in-all, this becomes viable for presentations and video conferencing while working from home.
LIMITED OFFER
BOYA BY-M1 3.5mm Electret Condenser Microphone...
Clip-On Mic for Smartphones, DSLR, Camcorders,...
Omni directional condenser microphone
High-quality condenser is ideal for video use
Low handling noise
Vidpro XM-L Wired Lavalier microphone - 20' Audio...
Wrapping Up
Don't let this lockdown affect your productivity and peace of mind. With the above range of tech gadgets, you can comfortably maintain your "Work From Home" schedule without getting tangled into weird difficulties and distractions.
Also, make sure you share this article with everyone facing the exact same problem. As always, thanks for reading and we'll catch you in the next one. Peace.