I will introduce free recovery software in this article that will help you recover your data 100% safely by three simple steps. Before introducing the recovery software, I would like to share some data loss statistics with you guys.
Data Loss Statistics:
I was going through one of the infographics then I found some interesting information that I like to share with you.
46% of user have lost data in past ten years
It is estimated that 50% of hard drive die within five years
36% of the data is about customer information and financial data
72% of data loss reported leads to winding up the entire business due to significant data loss.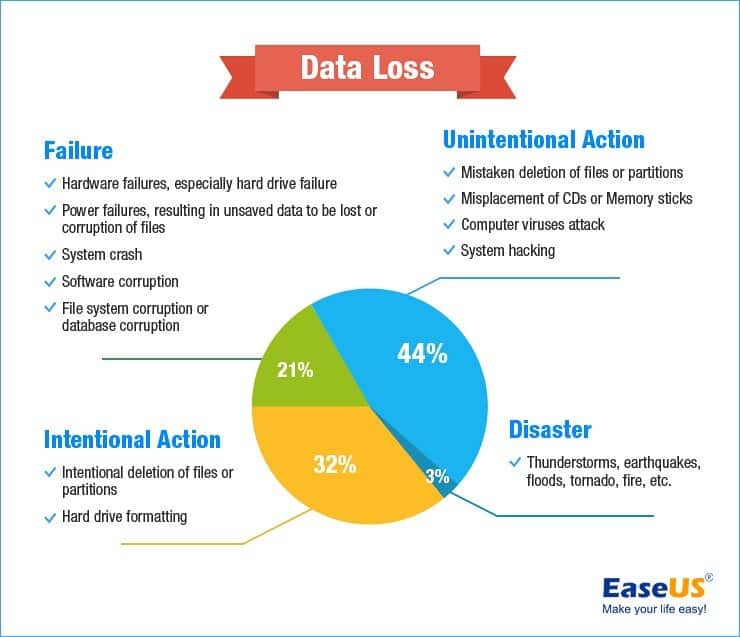 Data Loss in different countries:
Data losses in different countries are also different.  This may depend on different things.
In Netherlands, data loss is 16.8%
In Germany, DL is 11.4%
In India, DL is 0.7%
IN Ireland, DL is 0.7%
In Australia, DL is 1.2%
In Japan, DL is 1.2%
In Canada DL, is 3.25%
In Great Britain, DL is 5.6%
In U.S.A, DL is 25.5%
In China, DL is 2.0%
In Italy, DL is 1.8%
In Spain, DL is 1.9%
*DL = Data loss
As we have gone through the facts of data loss. Now we can perceive that data loss problem is common in each and every country almost on some level. And this is very irritating if we are unable to get our data back. As most of us have some important pictures stored in our machine. While others have some important business documents.  So if these things are driving you crazy and if you don't have money for expensive recovery software. Still, you have hope because I am going to introduce the free recovery software.
Free recovery software
EaseUS data recovery software is one of the best free recovery software available in the market.  This helps its user to recover data from almost anything i.e. hard drive, external hard drive, USB drive, Memory card, digital camera, mobile phone, music player and other storage media due to deleting, formatting, software crash, hard drive damage, virus attacking, partition loss or other unknown reasons.
This is a very simple recovery software which is very easy to handle. And if you think that you are not like other technical geeks. I assure you it has a user-friendly and very interactive interface. So I have mentioned before that in three steps you can get your data back. So the three basic steps are
Steps:
Launch the program
Scan your device
Preview and Recover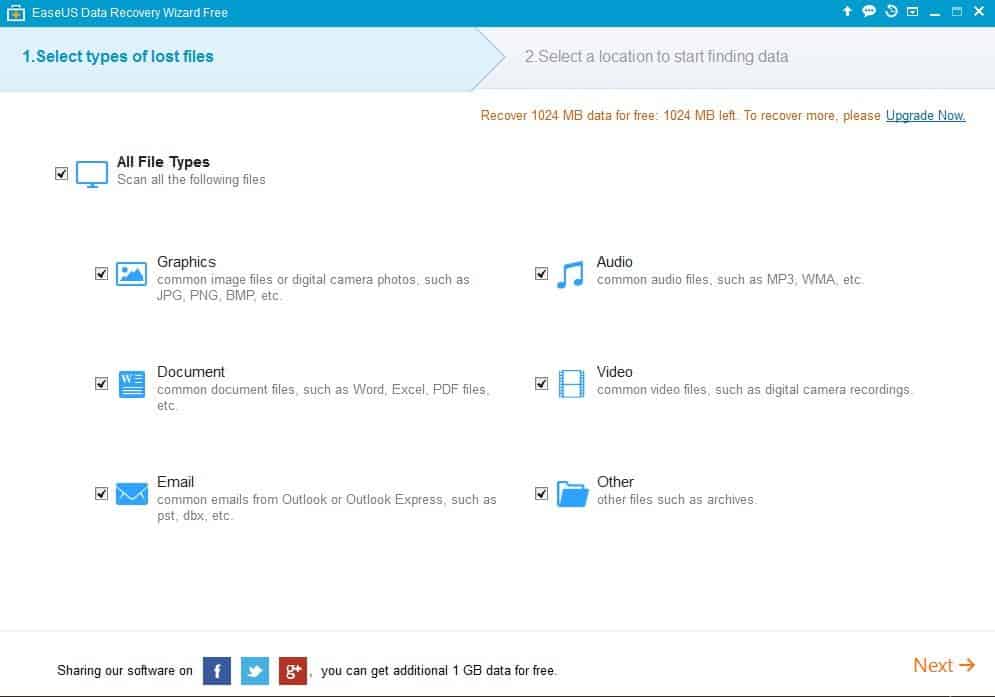 Other features:
Some of the other features of this software are as follows
Recover formatted inaccessible data
Recover data from deleted, hidden, lost or raw partition.
Recover data after computer failed to boot up into Windows or other boot problems.
Free lifetime technical support.
Free lifetime upgrades.