When it comes to forex trading we all know the fact that one has to stay very active and informed about the current currency situations because every single minute in forex trading is an important one for you.
Now, on the other hand, it is an undeniable fact that you cannot always be available on your laptop or desktop and you need an alternative that can be accessed easily no matter where you are and what you are doing.
Well, if you are also one of those people who is looking for an alternative of the screen then this article is a must-read for you because today we are going to tell you about the best 5 forex applications that can be installed on your smartphone and with them you will be able to easily access and know about the current situation from all around the world.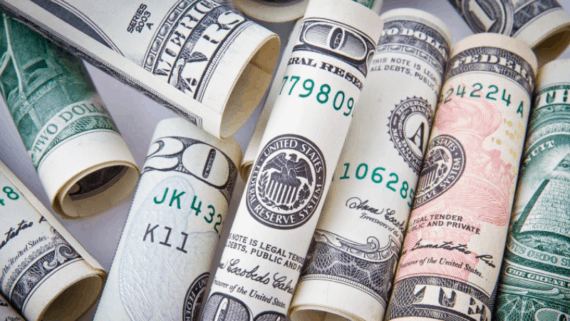 So, folks take note of what we are about to tell you because this article might be something very useful for you and your forex tradings.
#1: Wallet Investor – WalletInvestor.com
With this application, you will be able to analyze advanced tools that were only available on desktops a few years back. Also, the best part about Wallet Investor is that it covers everything, from Bitcoin to Altcoins and also blockchain.
Here you will be able to know all about cryptocurrencies and the news will always be fresh and authentic. Moreover, here you can easily access the EUR USD forecast. So, yes you can say that this site is one of the best when it comes to forex trading and cryptocurrency.
#2: FX Daily Report – FXDailyReport.com
The daily forex news application comes with all the amazing and the most useful aspects of forex daily report. With this application, you will stay updated about the all the financial markets, the stock exchanges, forex and even CFD's.
Also, you will be provided with regular updates on your phone about the major currency pairs, silver, and gold. This application is being used by thousands at the moment and the reason behind it is that this application comes with all the necessary features a forex trader needs.
The best part about FX Daily Report is that it has started providing articles regarding stocks, forex, and finance, which can be great for someone who wants to master the field of forex trading.
#3: MetaTrader 5 – MetaTrader5.com
The application that is currently on top of the traders is none other than the MetaTrader 5. If you wish to trade stocks and currencies online then you can take help of this application. This is because with it all your forex trading is taken to a whole new level of ease and convenience.
You can even access the servers of brokers and analyze all financial situation of the market with the help of technical indicators and charts. The best part about this application is that it is free of any cost and it comes with several features that can be very useful for you as a trader.
Here is what you get with the MetaTrader 5
All trade executions
The history of your tradings in detail
Notifications and updates about the major pairings
Free updates and news on the financial situation of the world
Availability of 30 technical indicators that are free of cost and easy to use
Three different types of charts for financial analysis
#4: Investing – Investing.com
Another amazing forex trading application available on your app store is Investing dot com. It is considered to be the best one because it offers a wide range of financial tools and instruments from all around the globe.
It collects information from more than 7 global exchanges and here you get live quotes and more than 100,000 financial instruments. Moreover, with this application, you can get updates and notifications about all the major economic events.
In fact, it offers a proper economic calendar for you to use and stay updated.
The other features with which it comes are
Free updates and news on the financial market, forex and stock exchanges
You can even add the best financial instruments in your portfolio
Free and timely alerts on the instruments and the economic events along with their analysis
These are a few applications that can aid you with your forex tradings and its operations. The best thing about these apps is that they are free and you can easily download and install them to start using them.
Moreover, all of the above-mentioned apps are being used by thousands, which is a clear indication that installing them won't be a waste of time.
So, if you genuinely want to get your hands on something useful then you need to download any one of these apps right now.