Flipkart was India's unparalleled e-commerce platform before Amazon came into the picture. Ever since amazon.in launched, both the companies were competing head-to-head to be the best one in the country.
The surprising fact is the multinational company, eBay's Indian marketplace almost lost all the significance because of Amazon and Flipkart. That's why the global team decided to sit back and hand over the business to one of the leading marketplace itself.
eBay Inc Sold its India Business to Flipkart and has Invested $500 Million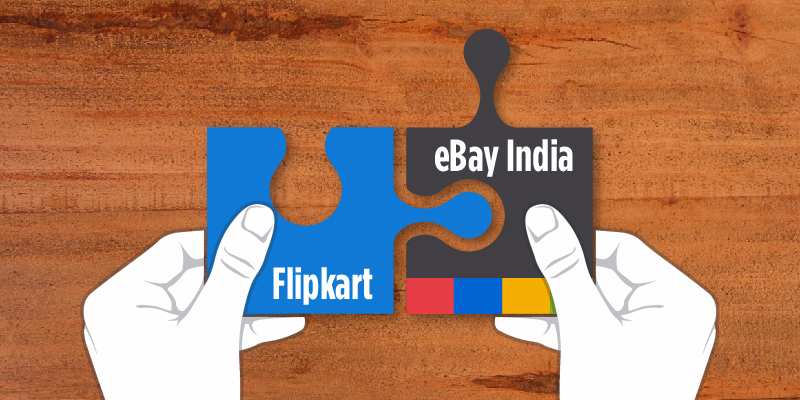 eBay was never a leading marketplace in India. Even though the company has managed to get to the top in other countries, India was always tough for them. On the contrary, Flipkart, India's own e-commerce marketplace is still the number one platform in the country.
That's what made eBay Inc take such a decision. Apparently, they didn't want Amazon to meddle in their business. So, eBay.in was sold to Flipkart.
Flipkart has done two things in one go. They have got the access to run the business of eBay India and roped in an investment of $500 million from the parent company as well.
eBay is not the only company that has put money into Flipkart this time. China's internet titan Tencent and Microsoft has collectively invested $900 million into the company, making the whole amount $1.4 billion. The biggest amount Flipkart ever got in a fundraiser until this event was $500 million, in 2015.
Even after the acquisition, eBay.in will work as it used to. The sources say the Indian business of eBay can be valued at around $200 million.
Flipkart is aiming to go big as it may acquire the domestic rival Snapdeal also. Once the deal happens, Softbank, the largest shareholder of Snapdeal may put $500 million into Flipkart.
With the largest fundraiser in the history of the company, Flipkart aims at knocking down the exponential growth in popularity amazon.in gained. The global team allotted $5 billion only for the Indian business. They launched subscription-based service like Prime and Video as well.
Also Read:- Discount Coupons Are Making Online Shoppers Go Groovy
Even though they have got a humungous amount in the latest fundraiser, none of company's existing shareholders has participated in it. Tiger Global is the largest investor in Flipkart with 30% stakes.
It is true that eBay's Indian business never really took off. But the astonishing fact that eBay.in has about 4 million shoppers and 70,000 merchants. With the acquisition, Flipkart gets the authority of all of them.
Let's wait to see what Flipkart has got to combat Amazon. Will they launch any subscription based services? What do you think?