Browsers are the best way to browse the internet. Several browsers like Google Chrome, Safari, Edge, Firefox, and many more exist in the market. According to Statcounter, when it comes to worldwide browser market share, Firefox ranks third.
When using a browser like Firefox, you would have probably seen an error message: "Your organization manages your browser."
If you are a victim of this problem, we'll guide you through different ways to fix this problem.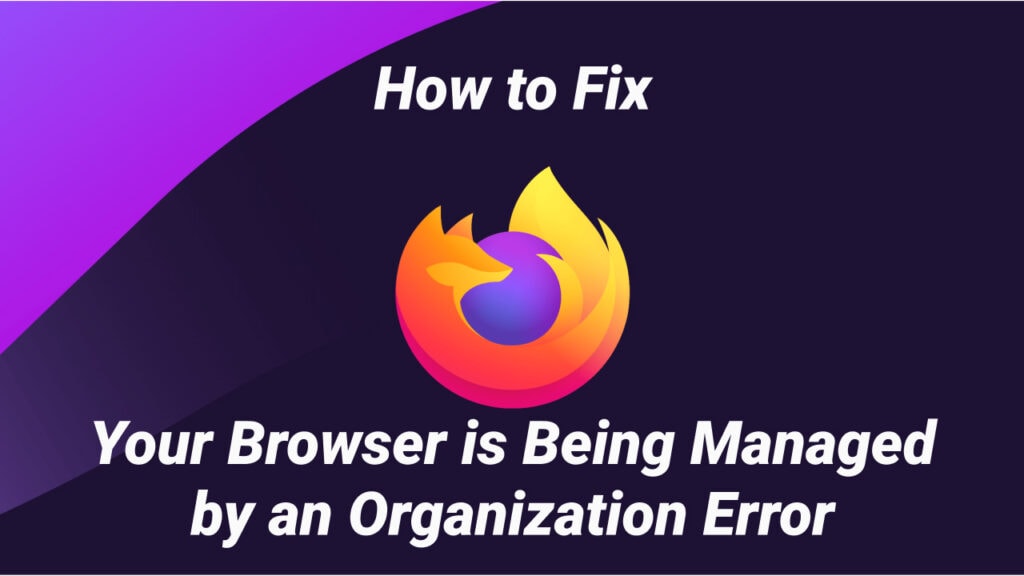 What Does "Your browser is being managed by your organization" Mean?
Whenever your browser detects changes in specific policies from third-party software or extension, it results in this warning message. You can see this warning message whenever you open the Preferences page in Firefox. Additionally, if you use Google Chrome, you might find it on the Settings page.
This message means that you can't change specific changes in your browser. However, it doesn't impose such restrictions. You may think it's a virus that hacked into your computer, which isn't the case. Instead, your antivirus interferes with the browser settings to look for potential viruses.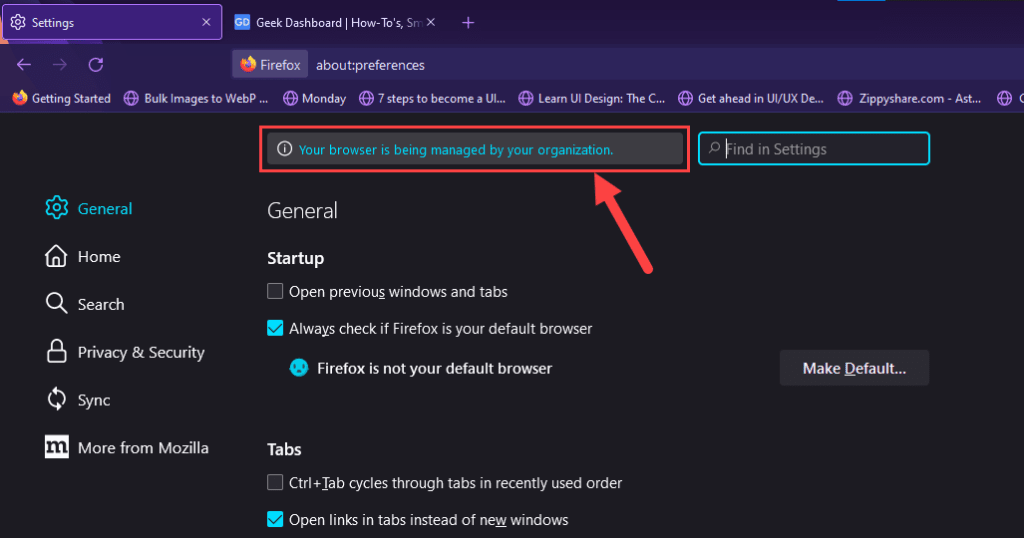 Firefox is known for having troubles with antivirus software, particularly Avast and AVG (technically owned by the same company).
Luckily, there are a few ways to fix this issue on Firefox and any other browser. Here are a few of those methods.
1. Change Registry Policies to Fix "Your browser is being managed by your organization" Error
There is a registry key that causes this error message. The best way to get rid of this error message is by making changes to the Registry files. Follow the instructions below to edit the Registry files.
From the Start menu, search for "Registry Editor" and open it.

Navigate to HKEY_LOCAL_MACHINE\SOFTWARE\Policies and look for Mozilla.
Select and delete the "Mozilla" parent key on the left side.

Restart the Firefox browser.
Check Firefox settings, and you'll no longer see the message. If you've Avast installed on your computer, you can get rid of this registry key by uninstalling Avast.
2. Disable QUIC/HTTP3 Scanning
As mentioned above, Avast and other antivirus software can also cause this error message in the Firefox browser. You'd think the best possible fix to this problem is to get rid of third-party security; however, there's a much easier way to fix this issue.
Usually, Avast or AVG antivirus uses QUIC/HTTP3 scanning to monitor your network traffic. This feature creates a policy that disables the QUIC protocol of your browser, leading you to see this error message.
QUIC/HTTP3 is a reasonably new protocol with built-in encryption that doesn't allow antivirus software to scan network traffic. Hence, they block this protocol entirely.
The solution to this problem is simply disabling the feature that monitors network traffic on your antivirus software. Follow the instructions below to do so.
Launch AVG or Avast antivirus, whichever is on your computer.
On the top-right corner, click Menu.
From the drop-down menu, select the Settings option.

Select the Protection tab on the left pane of the Settings.

Click on Core Shields from the Protection settings.
Scroll down until you see the Configure shield settings section.
Switch to the Web Shield section/tab.
Uncheck the Enable QUIC/HTTP3 scanning option.

Restart your browser.
Once you restart your browser, you won't see the message again in your browser. If you're still facing issues, you can uninstall Avast antivirus and switch to Windows Security as an alternative.
Also Read: How to Completely Uninstall Software and Remove Leftovers on Windows 10
Conclusion
This error "Your browser is being managed by your organization" is generally caused by an Antivirus or some registry editor issues. You can see it in browsers like Firefox, Opera, and other Chromium-based browsers.
However, you can fix it using any of the abovementioned methods in this guide. If you've any queries or suggestions regarding this issue, you can leave them in the comments below.