iTunes is the most popular source of music streaming and browsing software on any Apple device. Many people across the world use this music streaming and downloading service which has a monthly subscription for a single person as well as family use. But sometimes, this service encounters a problem from which many people suffer and get irritated. This error comes in the name of iTunes Error 9 and there are many reasons why this problem occurs, like, your device is jailbroken, your firewall is blocking the connection between your device and the Apple servers, USB cable causes interruption in the connection, a network error is in your computer device, etc. Don't worry, you can troubleshoot the problem to fix iTunes error 9 in iPhone X, iPhone 8, iPhone 7 and iPhone 6.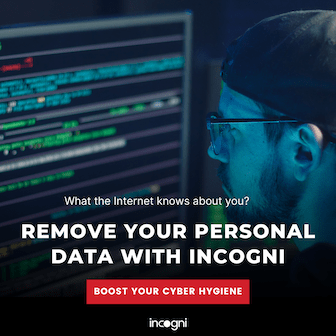 These errors are quite common but it is one of the hardest to resolve. So, in this article, I am going to show you 4 ways to fix iTunes Error 9 and that too without data loss.
Top 4 Ways To Solve iPhone Error 9 Without Data Loss
Since iTunes error 9 problem is hard to fix, there is no direct solution for the issue. There might be different reasons for iTunes error 9 or iPhone error 9 and there will be plenty of solutions to try. So here is a simple troubleshooting guide to fix iTunes error 9 problems on any iPhone device.
Solution 1:  Update iTunes
Many times, the iTunes error 9 problem occurs due to outdated software on the computer. In this case, if your iTunes software is not updated to the latest version, you need to update it as the older version might be the cause of the error and could be the simple iPhone error 9 solutions.
Updating iTunes to the latest version to fix iTunes error 9 problems:
Open your PC and launch the iTunes software.
Click "Help" button in the menu bar.
Select "Check for Updates" option.
Update iTunes to the latest version to fix iPhone error 9.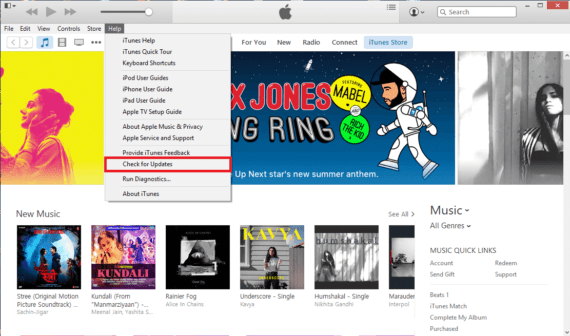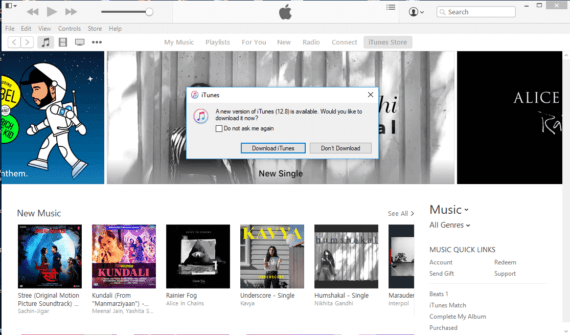 The iTunes error 9 sometimes bricks the phone and you may notice that your iOS device won't work properly anymore. This problem may lead to losing all your data and that's not a good news.
Fortunately, dr.fone is a software that will help you rescue your data from the device and can also become the iPhone error 9 solution.
Steps to easily fix iTunes error 9:
Step 1: Install dr.fone software
Download dr.fone software from Wondershare website.
Double-click the installer file to start the installation process.
Follow the onscreen instructions and install the software on your Windows and Mac machine.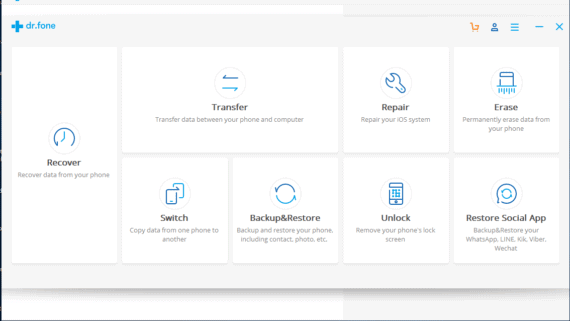 Step 2: Open dr.fone and select Repair
Open dr.fone tool and click on "Repair" option.

Connect your iPhone using the USB cable and wait until dr.fone detects the device.
Click on Repair button to start the process.
This can solve various problems related to iOS devices like iPhone error 9, boot-loop error, frozen device, bringing jailbroken devices to non-jailbroken state, locking the unlocked phone and more.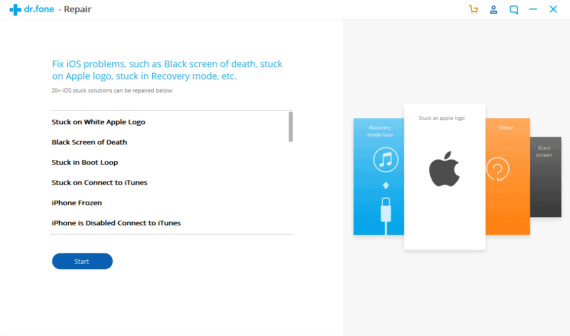 Step 3: Download Latest Firmware
To fix iPhone error 9 problems, we need to reinstall the latest firmware on the device.
dr.fone will automatically recognize the connected iOS device and you need to verify it before proceeding.

Click the "Download" to start downloading and installing the firmware.

Step 4: Reboot to fix iPhone error 9 problem
After the firmware is installed, the software will start preparing your iPhone & it will come out of recovery mode automatically.
Then you will notice that you will not get the iPhone error 9.
Patience is key as it will take around 10 minutes to recover properly and function effectively.
You can use the device normally after following the corresponding steps on the screen.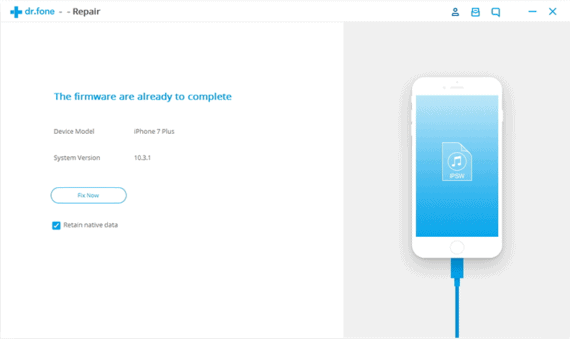 Solution 3: Check Your USB Cable
Check your USB cable to make sure that your device is connected properly.

Sometimes the connection between the device and the PC may not be proper because of loose or improper connection.
This may also result in the iPhone 8 error 9.
Make sure your USB cable is working properly or buy new USB cable here.
Solution 4: Try a Different Computer
Another one of the methods that could help you fix iTunes error 9 is using a different computer. Your old computer may be corrupted because of unwanted downloads and unnecessary software and restriction that would prevent the iTunes software to work properly. This solution may help you solve the iPhone X error 9.
Also Read: 10 Best iTunes Alternatives for iPhone, iPad or iPod
Conclusion to iPhone error 9 solutions
To conclude this article, this particular problem is common among iPhone users and is very hard to solve without losing your data. But here we have presented a guide for all those who want to get away with this problem whilst not losing their data. Do try the steps mentioned above and let us know if it works for you and also if you have any ideas and suggestions related to how to fix iTunes error 9, let me know in the comments.