There is a lot of buzz on Firefox OS during the first quarter of 2015 and surprisingly there is shell silence in Q2 and Q3. Now Mozilla is back with the developer preview of Firefox OS 2.5.
The developer preview of Firefox 2.5 is released globally and also made available for Android devices as an application. This 88 MB apk file revamp your Android device look like Firefox OS. Better to say, it acts like a launcher but, in fact, more than a launcher.
The main goal of Mozilla is to make Firefox OS more global and to make people use it. Seems they are very confident about their new OS and made a brilliant move by making android users experience the Firefox OS directly on the android device without flashing or rooting it.
If you are an android user and waiting to have your hands on Firefox OS, then download Firefox OS 2.5 App and install and grant all permissions when asked.
Download Firefox OS Android App
Once the app is installed, it replaces the current home screen with new one. You will experience Firefox OS with Gaia UI which almost acts as an external third party launcher. Developers of Mozilla and Firefox OS claims, it is the first mobile platform built completely using HTML and CSS web technologies.
Please remember, it is still a developer preview and lot of bugs still need patches. You may see compatibility issues while installing android apps and few performance issues.
I have already tested this app aka Firefox OS on my Motorola Moto G and results are promising. UI looks simple and flat with minimal animations. It has notification center similar to android and built in browser is quite fast with Google as default search engine.
Here are the screenshots from my device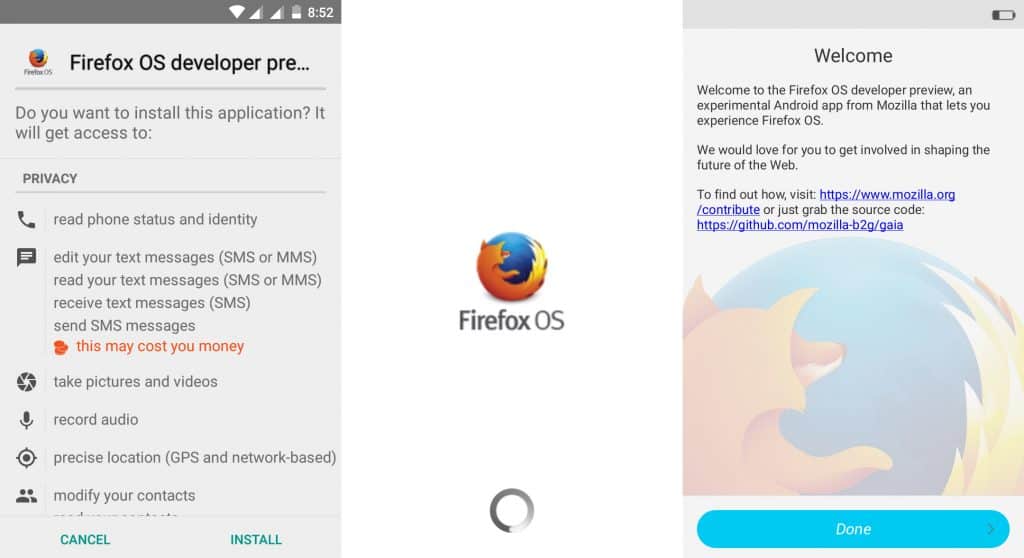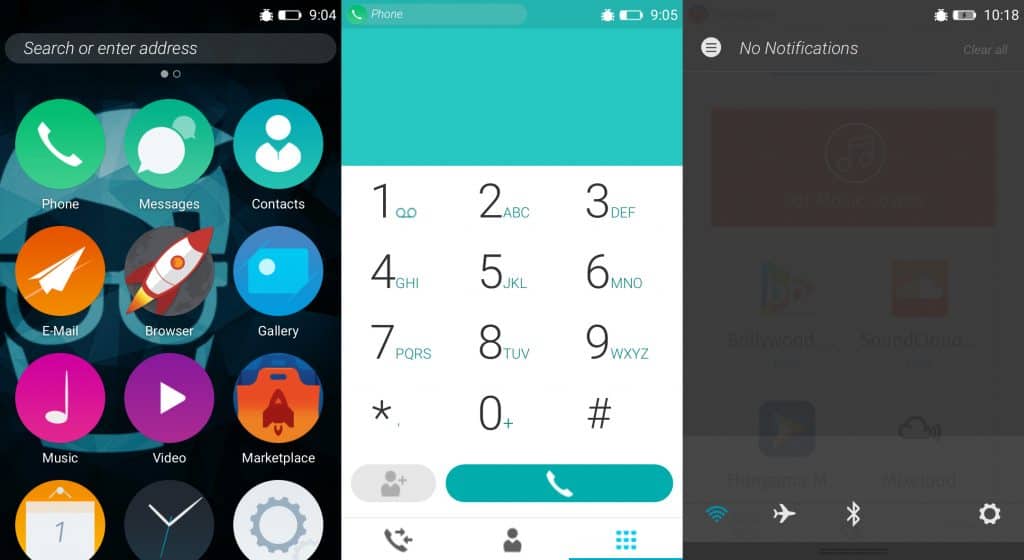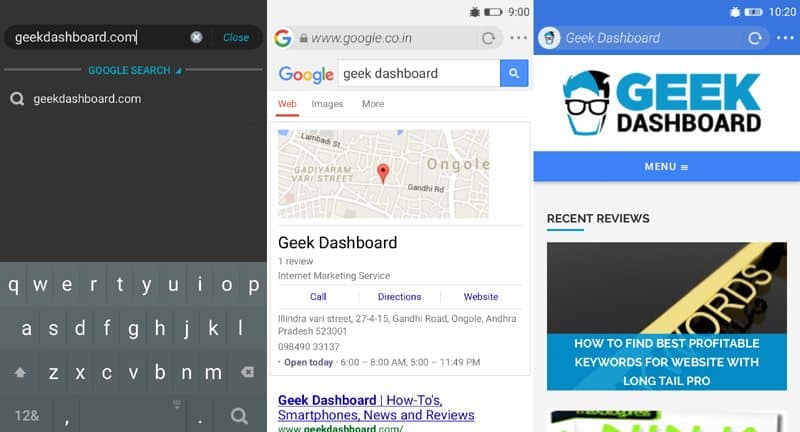 I noticed a lot of lagging while using this app on my device. Reasons might be many, but it needs a lot of polish to make it perfect. Overall UI and performance is good but needs improvements. Marketplace already has some popular applications ready for download.
Mozilla officially listed 12 devices which are in the part of testing. You can try on any device but recommend devices are listed below:
Onetouch Fire
Peak
Sony Xperia E3
Sony Xperia Mini
Sony Xperia T2 Ultra
Sony Xperia Z3C
ZTE Open
Just download and install the developer preview of Firefox OS 2.5 and have your hands on the new OS. Let us know how you feel about Firefox OS 2.5