What we think about
FilmoraGo Video Editing App
Responsiveness

10
Speed

9
Video Output Quality

9.5
UI

10
FilmoraGo Video Editing app for Android is one of the best available free application to edit videos and images on your Android Smartphone. FilmoraGo Video editing app is developed by the well recognized and famous brand Wondershare.
For one simple video, to add some effects, layers and refine the entire video to a much well versed final output video file, we tend to use various video editing software's. However, editing the videos on PC or Laptop is a herculean task if you are not quite the man who is okay to work for a long time sticking to your monitor. Smartphones are changing the phase of the world today with a wide range of new and outstanding features and apps. While the smart technology is at a good pace in the advancements, we are also fortunate enough to have the best FilmoraGo video editing app for Android from Wondershare.
Wondershare is one of the best software providers which is almost developing all the useful software's which work perfectly fine. I have been dealing with reviewing multiple software products from Wondershare, and I must admit, that they do a very fine job. FilmoraGo Video editing app from Wondershare is one of the best video editor software's available in the marketplace, for both Android and Windows PC. Also, Mac is no exception for this wonder software – FimoraGo Video Editor from Wondershare.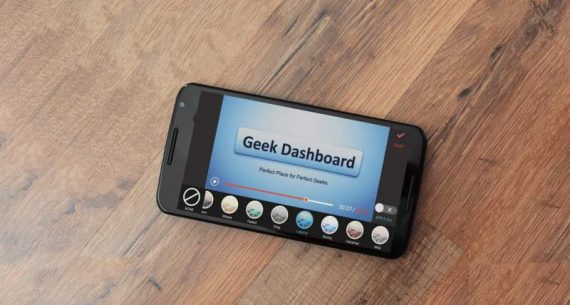 Let me not go with the details about the software for Windows PC or Mac. In this post today, I'll tell you the best in features of the FilmoraGo Video Editing app for Android. You shall be amazed to see all the features provided by Wondershare which is available for absolutely free of cost on Google Play Store. Now, peasants like you and me can definitely make use of this, isn't it?
FilmoraGo Video Editing App For Android From Wondershare
FimoraGo video Editing App designed exclusively for Android (not available for (mobile) iOS and Windows OS at this moment) is a well built, easy-to-understand and easy-to-use application to edit videos on your Android Smartphone.
Features Of FilmoraGo Video Editing App For Android
There are a lot of useful features available in the video editing application by Wondershare. The best part is, it is completely free and is available on Google Play Store. But to help you with the features, let me list them out for ease.
Download on Google Play
Here's how it looks and loads for the first time you open the app after installation. Click on some video you want to edit and wait for few seconds to for it to prepare the cool interface for you to start editing the video.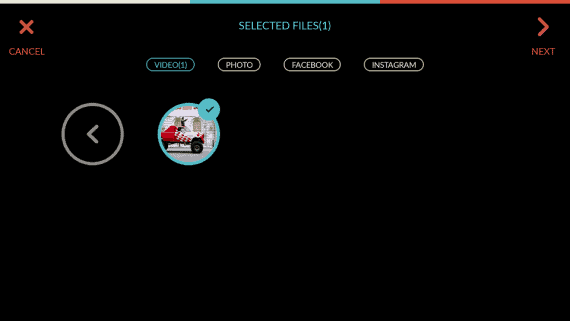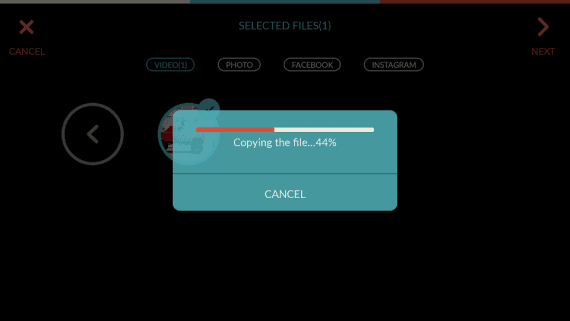 Now that you are in and are looking forward to editing the video, look at what's inside the FilmoraGo video editing app you just have started using.
Titles & Texts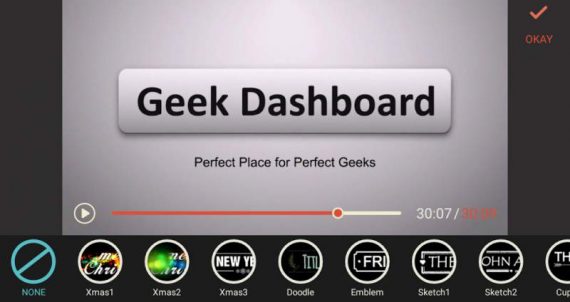 For any video edit, the basic requirement would be the Titles & Texts category with different options to choose for the animations and fonts. FimoraGo has a wide range of options to select among for adding texts or titles in the video.
You Can Add Music Background From Your Own Library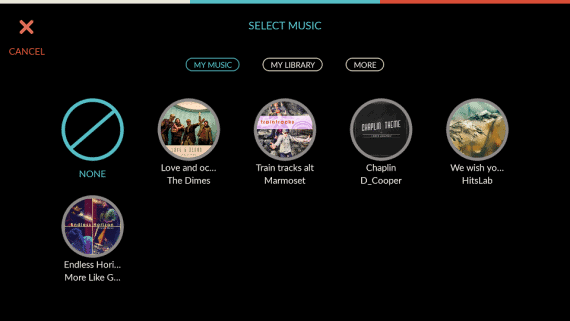 This is one of the most needed feature for all the editors out there. If you want to add a background music or some theme song or whatever it might be, you can simply do that using the FilmoraGo Video editing app for Android. Often, you can avail this option only on premium subscription on most of the other video editing applications & software's.
Look at the screenshot below. You can select a particular section of the song, to add it to the background music.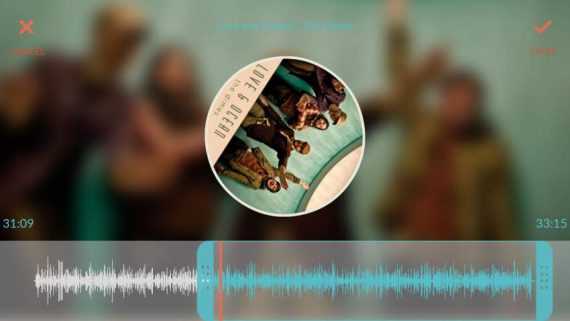 Adding Filters & Effects Is Now Made Easy
I already did mention in my introduction about the software, that you can refine the video to a greater extent to make it look more beautiful and elegant in the final output. But how do you do that? You can get an extraordinary video edit at the end by adding the right filters & overlays to the raw video you are editing. Using FilmoraGo to do this job makes it easier and much better on your Android Smartphone.
You already saw the original video in the above image. I tried adding one of the filters available to the video while editing. Look at what I had come up with in the below image.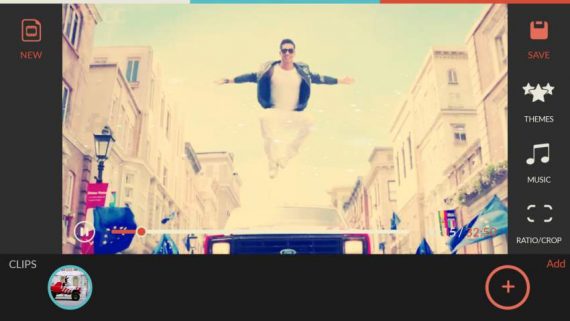 Themes for different occasions
FilmoraGo has many themes for popular occasions line Xmas, New Year etc. You can just add that theme to make your video look more beautiful. It helps you save a lot of time and also makes the entire video creative.
Want To Add Graphics? It's Your Call
Do you want to add some motion graphics to the video you're editing on FimoraGo video editing app? If it is a yes, then your requirement is already packed in this free software. Just install and play with it to convert a raw video into a very new & exciting video file in the end. However, I'm sorry to tell you, you can avail this only with the Desktop or PC software.
Other Basic Features
Well, if you think that only the above mentioned are the features available in FilmoraGo video editing app for Android, you are absolutely wrong. There's still more to what I can discuss with you about the app.
What if you don't want the original score in the video? You definitely don't need it when you want to add a track of your own personal choice. So, like every other video editor, you have an option to "Mute" the already existing music score in the video.
In addition to this, you can also change the aspect ratio, trim, rotate and create a duplicate of the video.
Save The Project & Video
And, once you're done with editing the video and saved it, you can see it on the home screen of the app. It creates a new folder by name "My Saved Projects" and stores the edited videos over there. Check out the picture below for better understanding.
Your edits will be stored in the "My Saved Projects" and you can view all your edit history there. Also, you can edit or delete them from the "My Saved Projects" space. Look at the below screenshots to get a clear idea on how it would be.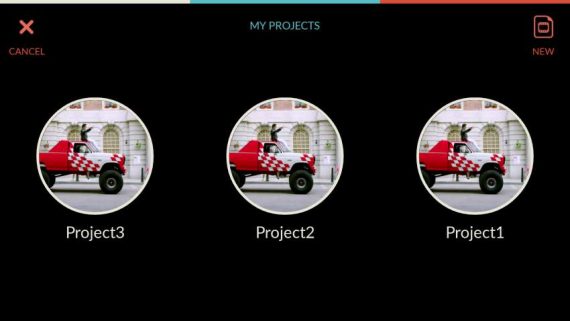 Let us look into what you can do with any one of these already saved projects.
Round Up
I don't think there's some other app or software providing all these features for free. Apart from this, Wondershare is one of the most trusted brands. In case, if you missed our video review about FilmoraGo, Check it out.
Wondershare's FilmoraGo video editing app is one of the best available video editing apps on the marketplace for free. You should definitely give a try and tell us how you feel about it. We'll be waiting to hear from you.
What we think about
FilmoraGo Video Editing App