Do you need a way to quickly and securely transfer large files and folders over the internet? Then I have got something exciting to tell you. Meet FileWhopper, an online tool that you can use from any browser. The tool is extremely easy to use: just upload your file or folder and specify some parameters, which I will discuss in detail below, and you are all set.
Today's world is driven by information sharing. However, the challenge is to transfer large amounts of data quickly and securely. You can use cloud storage platforms like Google Drive or OneDrive to upload and store your data. This way, you can access it anywhere, anytime.
That said, even with the above-mentioned platforms in your arsenal, transferring important and confidential files is a huge challenge, especially if they are large.
That's when FileWhopper comes into the picture. Let me show you its features and how effective they are.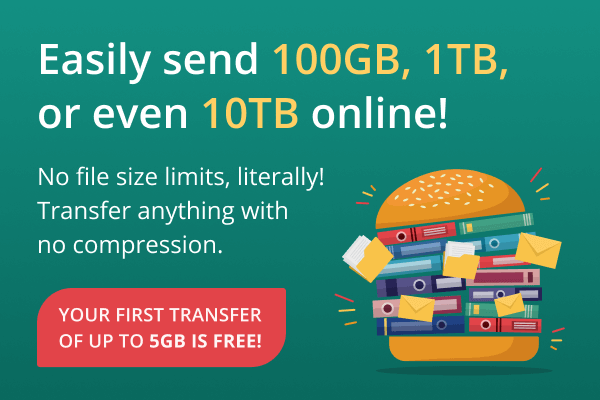 1. There Are No File Size Limits
Most of the online file transfer services have file size limits in their free plans. If users want to share bigger files, they have to pay. Obviously, users can break their files into smaller pieces and send them one by one. However, that procedure is tiresome, especially when it comes to transferring huge files, such as those that are a couple of TB in size.
With FileWhopper, you can share files and folders of any size without having to split them into multiple smaller pieces or compress them. This will save you a ton of time and resources and make the overall process of file-sharing quick and easy.
2. The Tool Has Excellent Security Features
File sharing requires maximum privacy, as files can contain sensitive and confidential information.
With FileWhopper, you can add passwords to make your data only accessible to authorized users.
FileWhopper also encrypts the data that you upload and share through its platform, which protects you against Man-in-the-middle attacks. To access your data, a user needs the right password and link. Only people with download links can save the files.
3. Using the Platform is Convenient
While using hard drives and storage devices is the classic way of transferring data, you cannot take those items everywhere, especially when there is urgency and files need to be transferred quickly. You can purchase cloud storage, but most storage platforms require recurring payments and impose file size limits.
Therefore, a tool like FileWhopper will come in extremely handy as a safe, quick, and comfortable mode of data transfer.
Once you choose one of the two transfer options on FileWhopper (Choose File or Choose Folder), you will have to upload your file. You have a maximum of one download per order.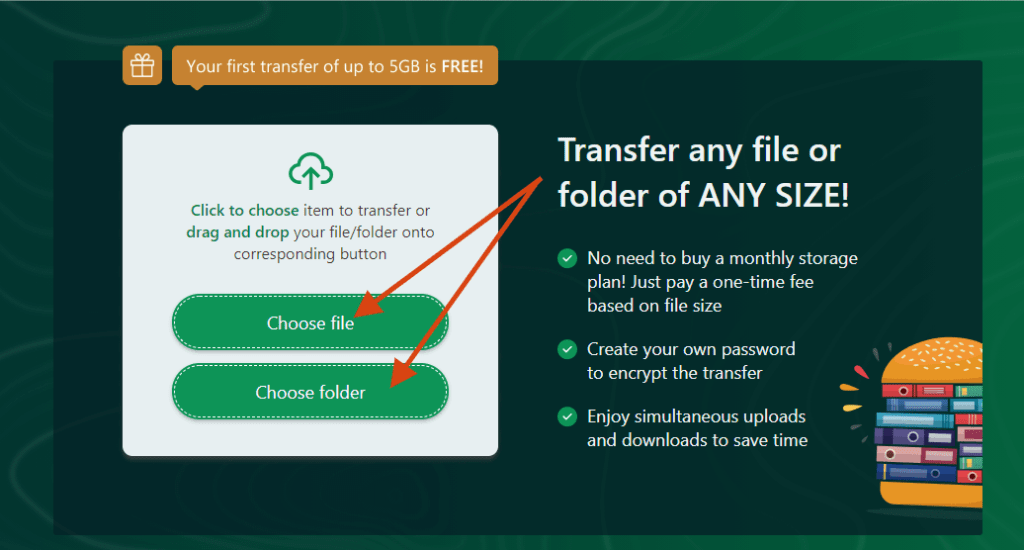 You can add extra services, including additional recipients and days of storage, as per your requirement.
Then, click on Confirm & Continue.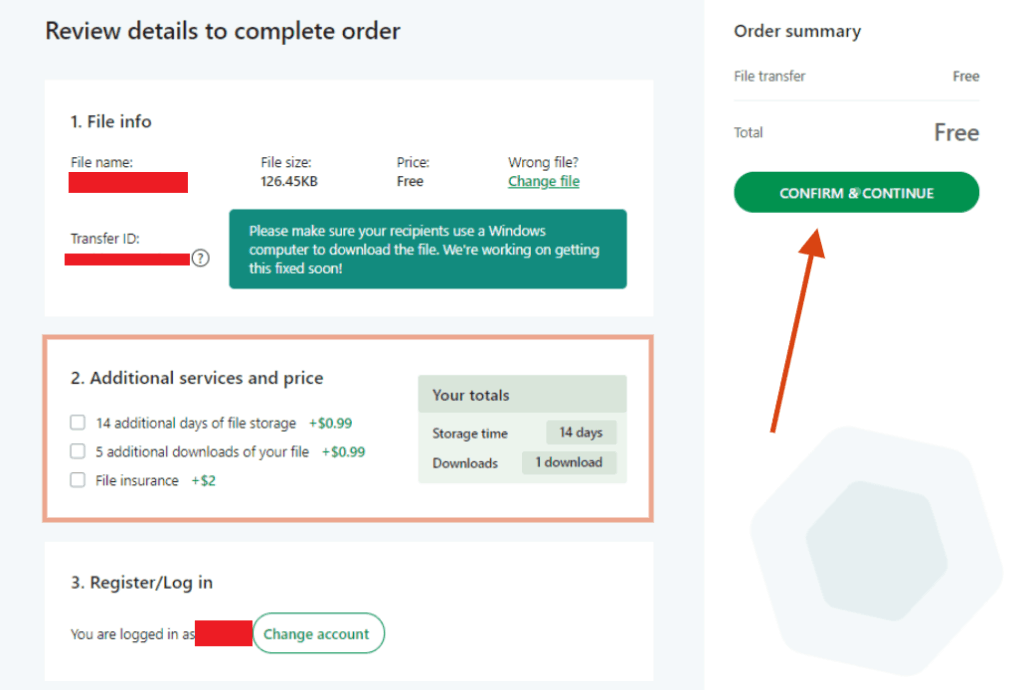 On the next screen, you will have to download FileWhopper Uploader. This is a self-deleting app, and it will disappear once the transfer is over.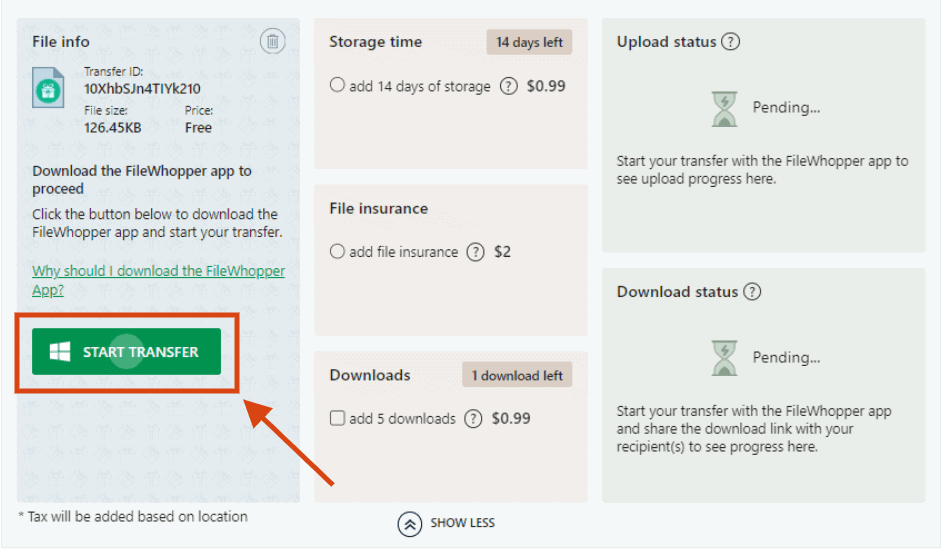 Run the setup file and Now, you will have to set a password that the receiver has to enter to download your file.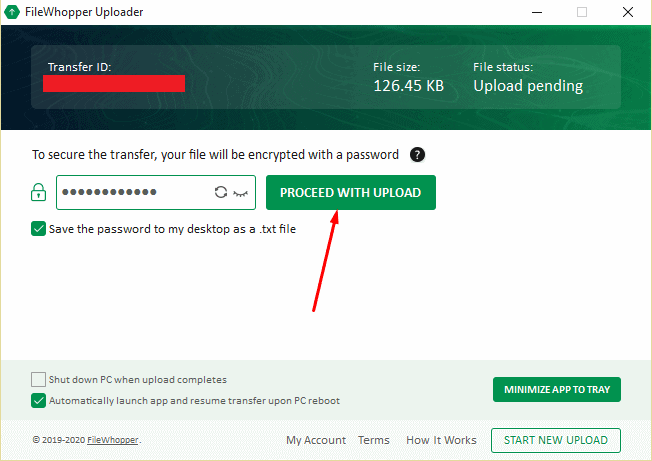 Then, you will have to choose your file. Once you are done, click on START UPLOAD.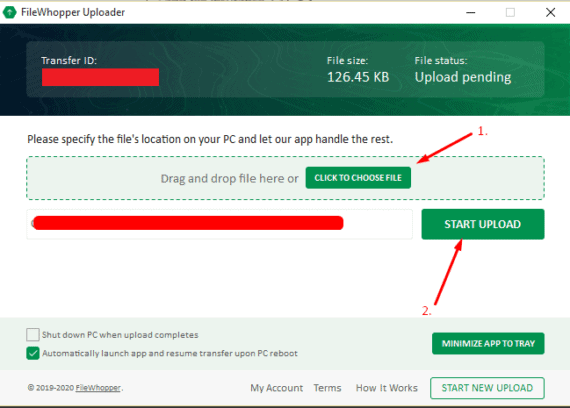 Once your upload has been completed, copy the download link and password and share them with the recipient.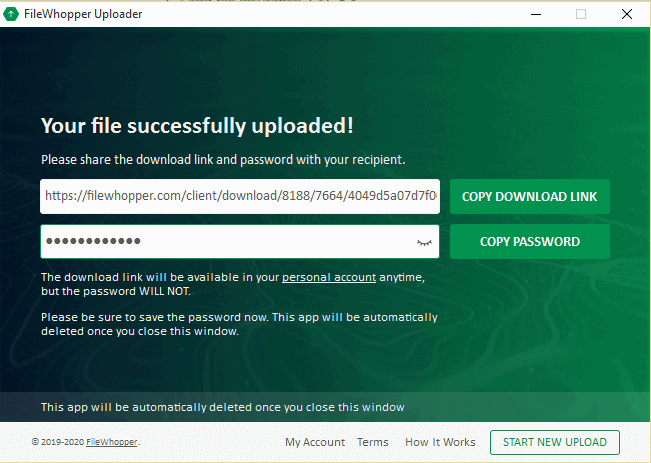 When the user clicks the download link, they will have to install FileWhopper's Downloader first to retrieve the actual file or folder.

They should run the downloader and enter the password provided by the sender.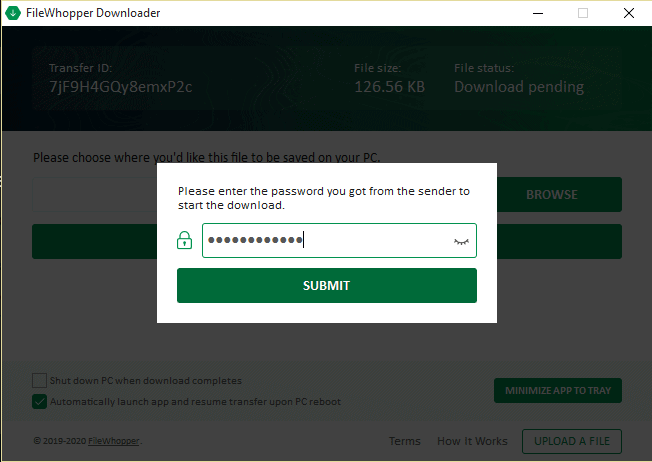 Then, the recipient should choose the preferred location and click on START DOWNLOAD.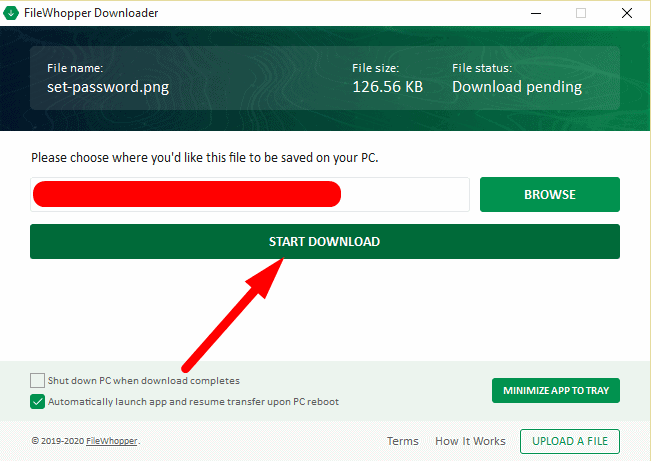 They should wait for the download process to complete. It may take a few minutes to hours depending on the file size and internet speed.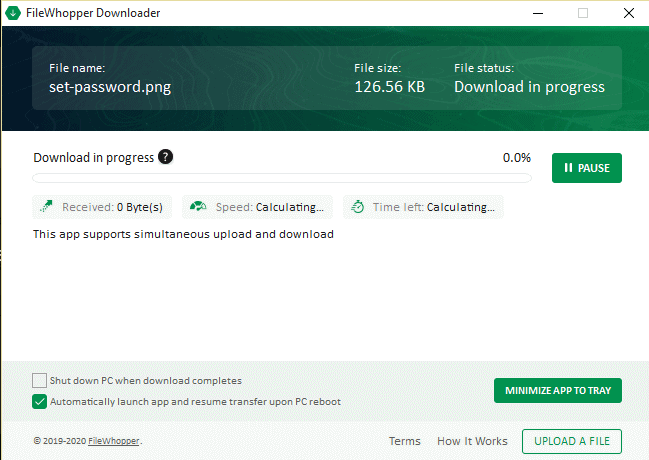 Once the download is complete, the user can open the downloaded folder or click on the SHOW IN FOLDER button.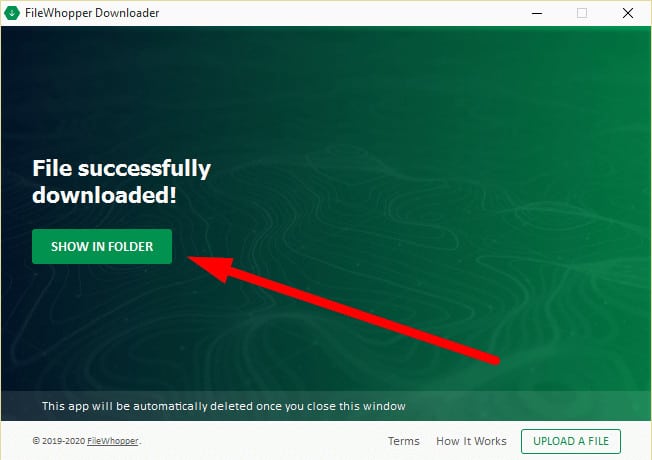 4. The First Transfer of up to 5 GB is Free
Not all files are several terabytes in size. Some could be only a couple of gigabytes. With FileWhopper, your first transfer of up to 5GB is absolutely free.
5. You Pay as You Go
When using FileWhopper, you don't have to commit to any subscriptions. You pay only when you need to use the service, and the amount depends on the size of what you want to send.
6. Uploads and Downloads Can Happen Concurrently.
It is one of my most favorite features of FileWhopper. The recipient won't have to wait for the file or folder to be uploaded entirely to begin downloading it. As soon as the upload starts, the recipient can begin downloading it.
7. The Transfer is Automatically Resumed If Something Goes Amiss
If your internet connection is disconnected or the device runs out of power, the transfer will be resumed from where it was stopped as soon as things are back to normal.
Pricing
To find out how much your transfer will cost, just drag the slider on FileWhopper's home page.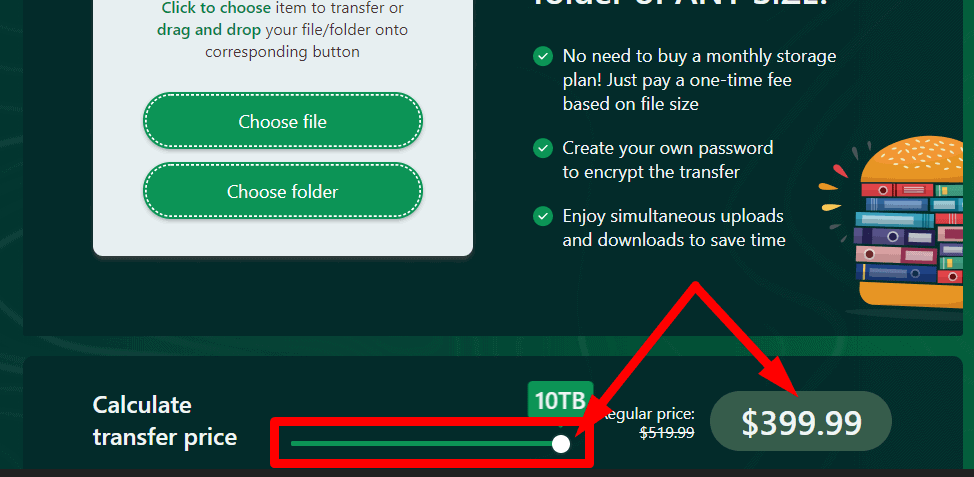 You get one download per transfer. The tool removes your files from its server after it has been downloaded. If you want to keep the files stored for more than 14 days or send it to more than one recipient, you can do that for an extra fee.
Conclusion
Using FileWhopper is a comfortable and safe way to share large files and folders online. You can give it a shot by transferring your first 5 GB for free.
Do let me know in the comments if you have any questions. Either way, I'd love to know what you think about the review.