We earlier reported that Facebook is planning to merge some of its apps. With this, the company is planning to achieve interoperability between its suite of messaging apps which are Messenger, WhatsApp, and Instagram.
At its core, all of these apps are meant for social messaging between friends and family. The only difference is that on Instagram and Messenger, you can chat with strangers as well whereas you need to exchange numbers for chatting on WhatsApp.
Facebook has finally revealed its plans of interoperability at its F8 Developer Conference. Messenger's head of consumer product, Asha Sharma, confirmed that users will soon be able to send messages across Messenger, Instagram and WhatsApp.
Facebook working on interoperability between its core messaging apps
Facebook's F8 Developer Conference got underway with a keynote which might be one of the most important that Mark Zuckerberg has done for a long time. This is because Facebook has been under huge pressure because of various data breaches on its platform. Also, Facebook's user base has also been on a decline from quite some time, especially in the U.S.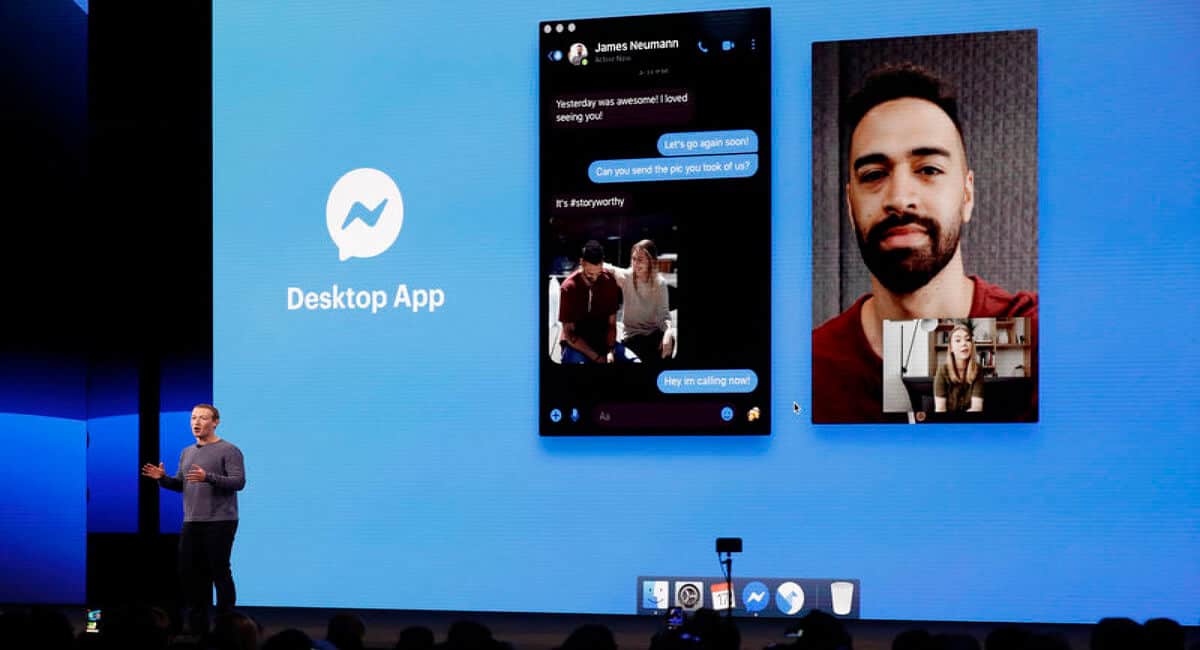 Therefore, the company needed to deliver some big announcements to get users back on its platform. And one of the biggest announcements from Facebook is interoperability between Messenger, Instagram, and WhatsApp. Sharma also informed that all the messages you send across Messenger, WhatsApp and Instagram will be end-to-end encrypted.
Facebook says that sending messages between different platforms for users should also work for making calls. For making calls, you do not worry about whether a person is on a different carrier to yours. Similarly, Facebook's interoperability will also free you from the worry of switching between platforms for communicating with other users.
However, the company has not revealed detailed information about how this feature will come into action. We are not sure if there will be a separate platform/app for this feature or this will be integrated inside Messenger itself. Nonetheless, we will get to know more in the coming days or months.
Facebook's Mark Zuckerberg noted, however, that this feature could take quite some time. Thus, it remains unclear when the feature will roll out to the users. It also means that the feature is definitely not rolling out to users in 2019.
Therefore, we should expect the feature to be available publicly by the end of next year or even later. Having said that, this feature is one of the most exciting announcements from Facebook since its inception and it is something that we should get excited about.