Facebook introduced some significant features in a streak of events happened lately (which includes the controversial Snapchat-like 30-second status). It looks like they not only want to bring new features but new applications also.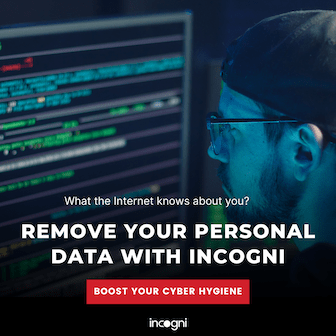 In a report published on TheNextWeb, they observed the company has published an application named Bonfire in Danish iOS App Store. One of the team members could install it and invite people.
Facebook Released a Video Chat App Named Bonfire in Denmark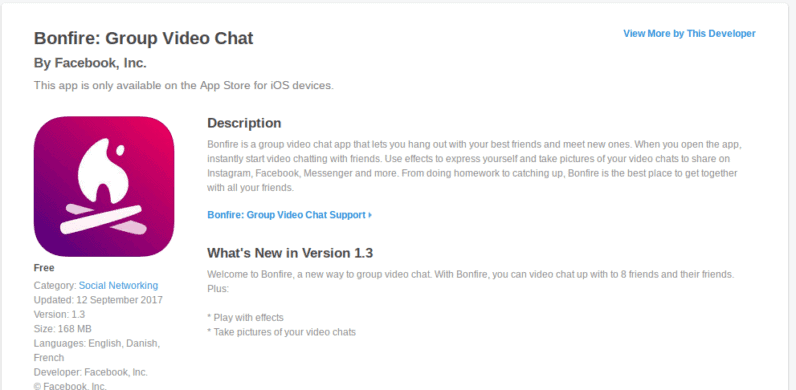 As you just read, the application is only available for iOS users in Denmark. The speculations about this new application came out earlier in July this year. After using it for quite some time, they felt Bonfire look a lot similar to Houseparty (another group video chat app) in terms of features.
The application allows users to hold video chat with multiple people at the same time and use some Snapchat-like style effects. Moreover, you can also share images from the chat via Facebook and Instagram from Bonfire.
The application available on the Danish iOS store lets users invite others to the platform. And, the person who tested this for TheNextWeb did it to get some of their team members on the app. Provided the application is not available for people outside of Denmark, no one could get their hands on even after receiving the invite notification via Facebook and Messenger.
An app analytics firm named Apptopia observed that the application has got no more than 2000 downloads and the social media titan chose that specific market due to the good user retention.
Even if you don't live in Denmark, it is possible for you to download the all-new Bonfire application from Facebook. However, you need a second Apple ID. For that, sign out of your current Apple ID and hit 'Get' on any free app. You will be asked to either sign in or create a new ID. Choose the second and select Denmark when you have to enter a country. Next step is to provide a valid Danish address with postcode. Apple doesn't need you to live at the same address you give. So, you can get a legit address from the web and paste it out there. Once you complete all such steps, you can just search for Bonfire and install it.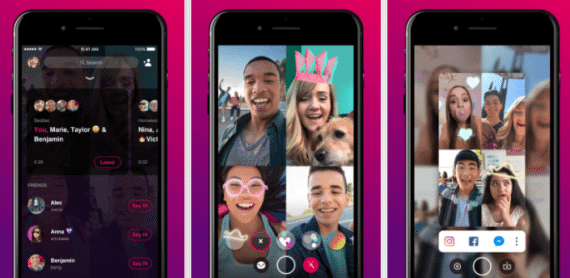 Bonfire reveals Facebook is focusing on two things; video and private social experiences. They combined both these on one application.
Although the company admitted they are testing Bonfire in Denmark, they didn't say anything about if and when it goes live globally.