Facebook is launching Shops, a service that will allow businesses to display and sell their products on the social media platform. The announcement was made by Chief Executive Mark Zuckerberg on Tuesday.
What is Facebook Shops?
Facebook Shops is a platform for businesses where they can sell things directly across Facebook and Instagram. The Shops will also have the checkout feature and an integrated messaging feature. The messaging feature will allow customers to chat with business through WhatsApp, Messenger, or Instagram directly.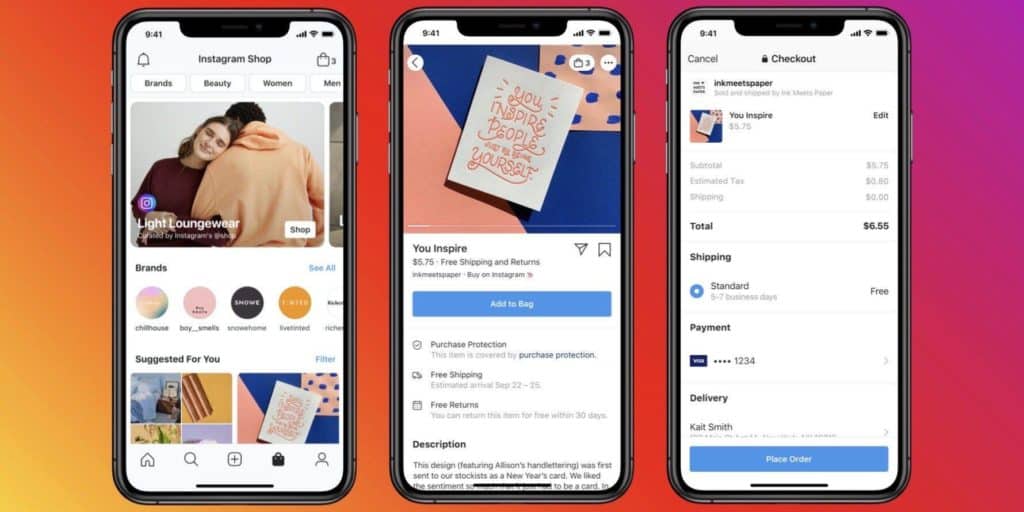 How it will help Small Businesses?
The platform will help small businesses to show their products and services virtually to a larger audience. This will enable businesses to set up a single online store that can be accessed via both Facebook and Instagram.
Creating a virtual shop on Facebook Shops is easy and free. When a user sets up his shop, it will appear on Facebook and Instagram accounts to start and soon on Messenger and WhatsApp too.
Zuckerberg also said in a post that, the company would be working more closely on product integrations with Shopify and several other e-commerce platforms. It includes BigCommerce, WooCommerce, Channel Advisor, CedCommerce, Cafe24, Tienda Nube, and Feedonomics. The partnership between Facebook and Shopify was announced by CEO Tobias Lütke in a live stream.
Facebook chief executive Mark Zuckerberg said,
This is the biggest step that we've taken yet to enable commerce across our family of apps.
Zukerberg further said the primary focus is to make it easy for businesses to have online storefronts. This will help businesses during tough times, like the Coronavirus outbreak where due to lockdown you can not open your shops.
The feature will eventually help Facebook to generate more money, as businesses will bid for ads. Rather than charge business for shops the company will get benefit through ads model.
Facebook Shops Features
Facebook is rolling out a new tool to connect loyalty programs and shopping features. These features will show product tags underneath live videos, also while watching live video, users can purchase the product. Zuckerberg believes more than 800 million people will engage with live video daily across Facebook and Instagram.
Virtual dressing rooms
Facebook Shops will use AI and Artificial Intelligence to create a better shopping experience. The company is also working on a free tool where consumers can see how they will look in outfits, cosmetics, or in other items to give a better idea to shoppers.
Moreover, your purchasing information will be kept private unless shoppers want to tell his friends about the purchase.