Social Media giant Facebook is introducing a lot of new features to its platform. The new integration is the "Lock Facebook Profile" feature in India. The new feature will protect users' profiles against non-friends.
The feature is Indian specific and rolled out for all Indian users. The feature will help users, especially women, who don't want to share anything outside their friends. The locked profile will show a blue badge to the bottom of the profile picture.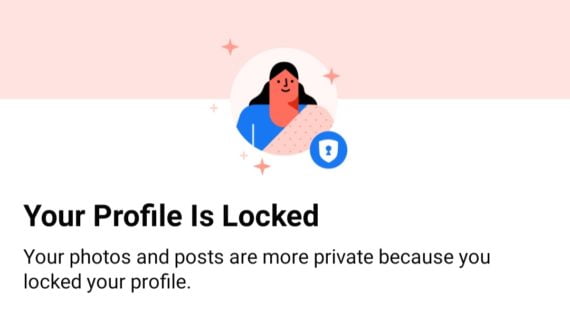 Facebook Profile Lock Features
The new lock feature protects your Facebook profile in multiple layers. These layers give extra protection to existing privacy settings. Once enabled, an unknown person or who is not in your friend list will not be able to see your photos, videos, and posts.
This will also prevent users from zooming, share and downloading both profile and cover photo. Further, the locked profile will get a blue lock badge, showing the profile is locked.
How to Lock Facebook Profile
Here are simple steps to enable Facebook profile lock.
Go to your Facebook profile.
Click on the three-dot option for the settings menu.
Click on the Lock Profile option.
Read how locking works and click on the Lock your profile.
There you go! your profile is now locked and only your friends can see your posts, phones, and videos.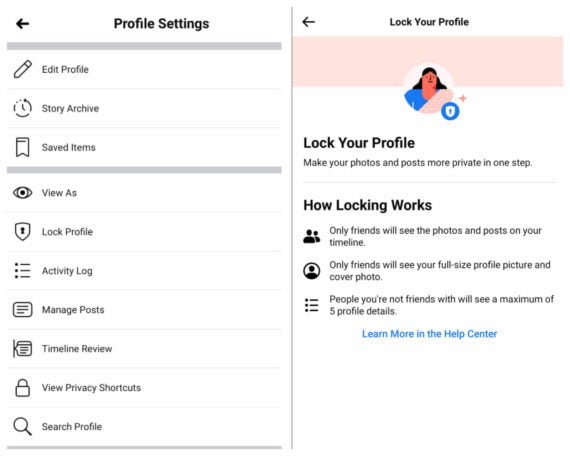 How to Unlock Facebook Profile
IF you want to unlock your profile anytime later. You can either go to the same three-dot option in the profile or can click on the "Your Profile is Locked" option at the home screen. Then you can unlock your Facebook profile.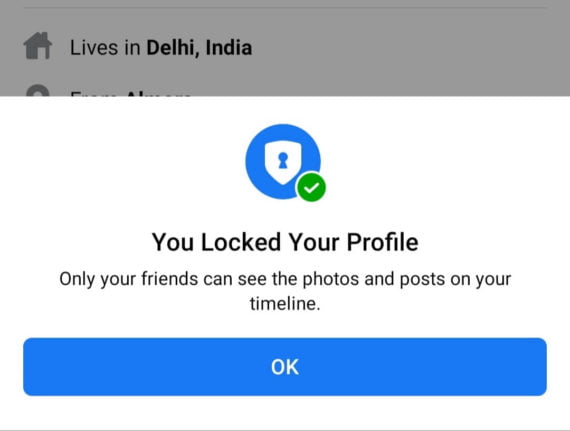 Previously, Facebook introduced profile guard, an option to protect users' profile pictures from unknowns. Guard enabled profile pictures could not be saved or downloaded. The feature came three years back and now, Facebook has updated or introduced a new profile security feature.
The feature is pretty useful for those you don't want to share their pictures, posts, or anything with unknowns. However, there is always an option to select visibility privacy while posting anything new.
To recall you, Facebook recently launched Facebook Shops, a platform for businesses where they can sell things directly across Facebook and Instagram. The Shops will also have the checkout feature and an integrated messaging feature. The messaging feature will allow customers to chat with business through WhatsApp, Messenger, or Instagram directly.