Facebook Portal Go, Portal+, and Portal for Business are the new smart devices; announced by the social media giant in the US. The devices are specifically brought to the public to fulfill the video calling needs of the users. Besides, Portal Go and Portal+ are the only devices that will make it to the markets. Facebook is still testing the Portal for business and the device is in a closed beta state.
Facebook Portal Go and Portal+ Specifications
Firstly, the Portal Go device from Facebook features a 10-inch display and a 12-megapixel camera that supports an ultra-wide field of view. Besides, these new devices from the social media company allow for a unique portable way of making video calls, unlike regular tablets.
The device even features a portable speaker with a longer-lasting battery that allows for longer sessions of video calls.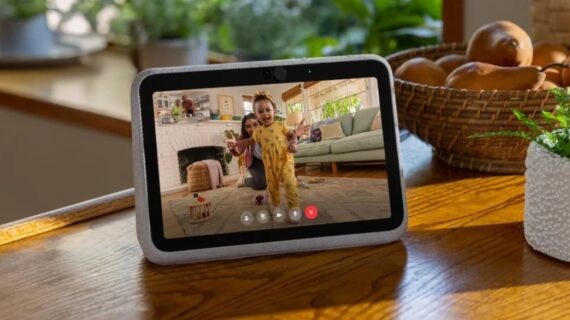 The Portal+ device is a bigger version of the regular Portal featuring a 14-inch display on the front. The device comes with the same 12-megapixel camera that supports an ultra-wide field of view.
Additionally, the plus variant features stereo speakers that result in a high-fidelity sounding during those video calls. Both the devices can even turn into portable speakers for listening to music that can fill the room with high-fidelity sound.
The first edition of Portal devices was launched in 2018 by Facebook but many global regulators; lawmakers have criticized the approach. The company was criticized regarding the safety and privacy of the users.; with the use of the device that tracks the motion of a person while in a video call.
Nonetheless, Facebook says that the sales of the Portal devices have risen significantly during the pandemic.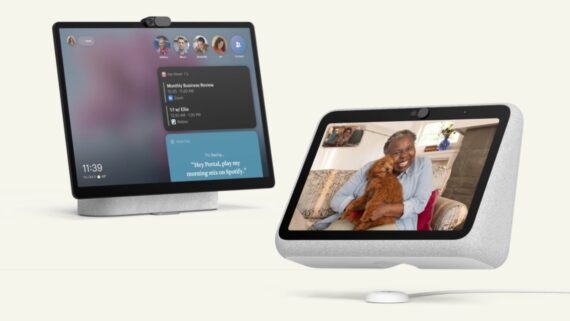 Facebook has promised to bring the Microsoft Teams to the Portal devices by the end of this year. The addition of the Microsoft Teams application onto the Portal devices can be advantageous for professional users. Besides, the company is bringing a few upgrades to the Portal devices such as "household mode," which gives access for the device to other members or contacts.
Price and Availability
The Facebook Portal Go comes at a price tag of $199 or Rs. 14,600 approx. and the bigger-sized Portal Go+ is priced at $349 or Rs. 25,700. The devices are open for pre-orders and the shipping of the orders; will take place from October 19 in the United States.