People don't believe Facebook Messenger when it comes to sending high-resolution pictures. We all know it will ruin the quality and delivers an awful image to the other end. All the major instant messaging applications like WhatsApp and Telegram use a compression mechanism to make the sending procedure quicker.
You don't have to exchange your email address on Facebook to get a 4K picture without quality-loss. Facebook has updated their Messenger app to ditch all the compression mechanisms.
You can Now Send and Receive 4K Photos on Facebook Messenger
At the present scenario, for a person who didn't update the Messenger app, the 4K images he/she sends reach the other end with a significant loss in size. Apparently, decreasing the size means overlooking the quality. In order to let us aware of the difference between the new procedure and the old one, Facebook showcased a few images. (You can find them below).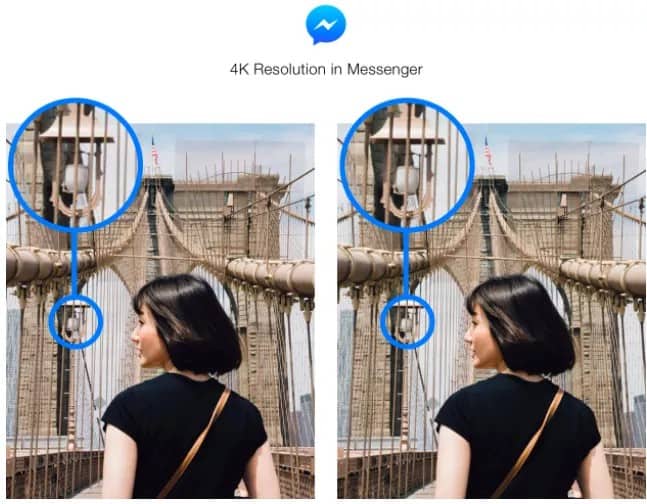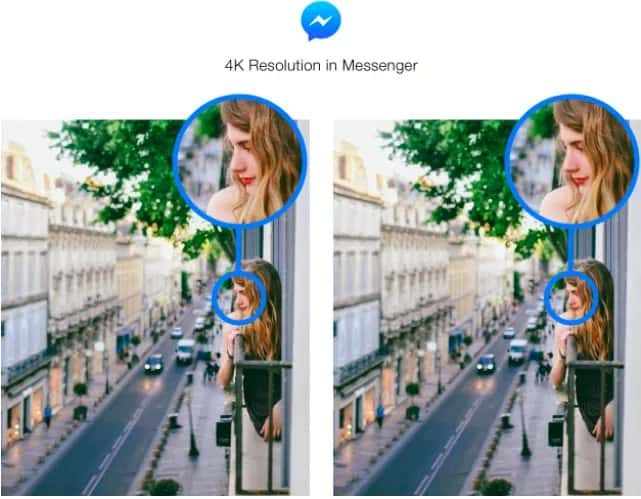 The previous maximum resolution Messenger allowed was 2K (2048x 2048 pixels). And with this update, it can support high-definition images up to 4096x 4096 pixels. We have seen many new devices coming up with awesome cameras. So, this leap in the support for resolution will certainly help users send images without loss in quality.
Although the company has officially released the update, it hasn't reached every country around the globe. If you are a native of the US, Canada, France, Australia, the UK, Singapore, Hong Kong, Japan, and South Korea, you can get it right now. Visit Play Store, go to My Apps section, and update Messenger. There you will have it! Facebook confirmed that they would make the feature available in other countries in the upcoming weeks.
Both Android and iOS platforms received this update. People were eagerly waiting for such an update from Facebook because it was tiring to juggle between platforms for just the sake of sending a single picture. Now that Messenger doesn't decrease the quality, there is no need to rely upon email.
To send 4K photos, both the sender and receiver need to have the latest version of Messenger. Despite the increased resolution, the platform doesn't take even a second more to send a 4K picture. As you saw in the images given above, the images look clear and sharp even after zooming in.
Facebook has more than 900 million monthly active users, which makes it the second most popular social messaging platform in the world, preceded by WhatsApp.
The company has introduced a few other features lately on the Messenger platform including PayPal support, new filters, stickers, and more.