Facebook has become one of the biggest companies when it comes to social media. This is because Facebook owns most of the social media platforms as of now. We are referring to the likes of Instagram, WhatsApp, Facebook Messenger and Facebook itself.
This means that the company can control most of the social media audience under one roof. Since WhatsApp was acquired by Facebook, everyone was expecting big changes to the social messaging app. But looking at its popularity, Facebook decided to let WhatsApp run in its current state. But we now hear that Facebook has some plans for merging all their social media platforms.
Facebook plans to merge Instagram, WhatsApp, and Messenger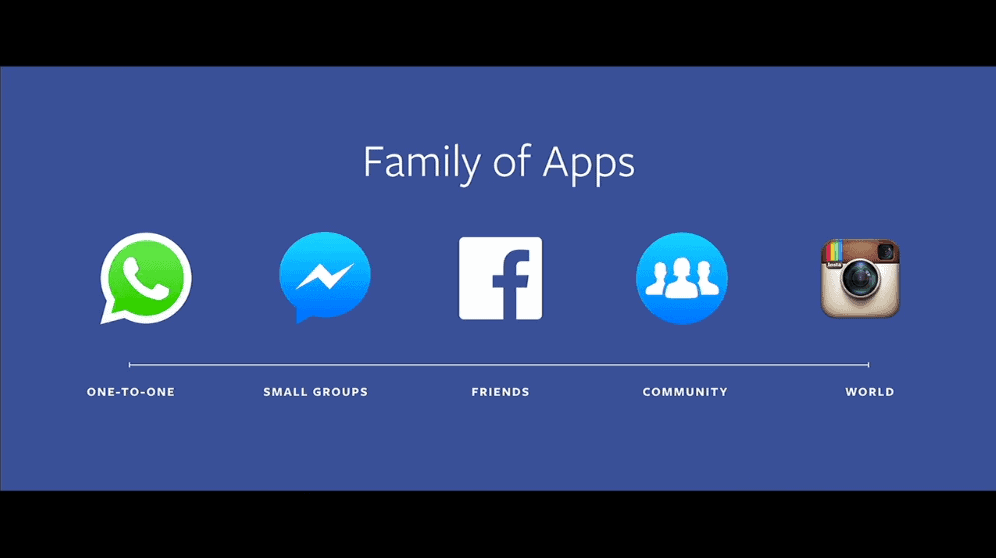 In the present times, most of the people using Instagram or Facebook have started to share messages on the platform. But we know that Instagram can be limiting sometimes. For example, you do not have the ability to share contacts, documents or location inside Instagram's chats.
Therefore, it always happens that you exchange your numbers and chat on WhatsApp. On the other hand, you want to chat with your Facebook friend but don't have Facebook Messenger installed. So you exchange numbers with your Facebook friend by logging into Facebook Messenger from Chrome, exchange numbers and chat on WhatsApp.
Also, one of the major reasons for using WhatsApp is its simplicity and ease of use. We know that there are no ads (as of now) on WhatsApp and no spam as well. It is a very straight-forward app which just works as it should. WhatsApp has also got support for voice and video calls even in groups.
So WhatsApp is currently the flagship platform owned by Facebook for messaging. Now, we have a report from TheNewYorkTimes which claims that Facebook is working on integrating all their messaging platforms. The report claims that Mark Zuckerberg has ordered Facebook employees to understand how WhatsApp, Facebook Messenger, and Instagram works and merge them.
This, however, does not mean that WhatsApp, Instagram, and Messenger will come into a single application. All these applications will still work as standalone apps. But they will have a unified infrastructure on the technical side of things. Also, Zuckerberg has ordered to implement end-to-end encryption for all their remaining applications.
We already know that WhatsApp is protected by end-to-end encryption. This goes against Facebook CEO's claims of keeping WhatsApp and Instagram untouched. With this move, Facebook aims to keep users in the Facebook 'ecosystem' which comprises of WhatsApp, Facebook, Instagram, and Messenger.