Facebook owns a fleet of applications that are aimed at different types of users. On one hand is Instagram which is aimed at millennials and younger people. On the other hand, there are applications such as Facebook and WhatsApp which are used by people of all ages.
Recently, Facebook-owned Instagram announced a new application/feature called IGTV. IGTV is launched as a competition to TikTok, Snapchat, and YouTube. On IGTV, users upload videos which can be viewed by their Instagram audience and the company will also announce monetization options soon. We are now getting reports about a new application being developed by Facebook. This app is reportedly called as LOL and it is targeted towards teenagers.
Facebook 'LOL': An Application for Funny Memes Aimed at Teenagers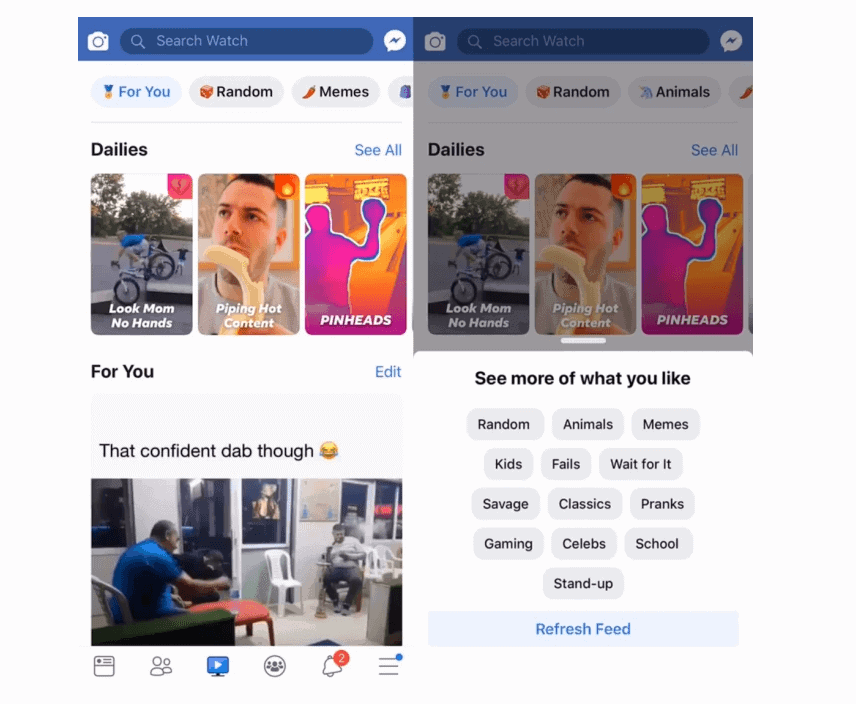 We know that there is a growing trend of meme culture among the teenagers. Memes are graphic content created in response to some viral news to bring the funny side of it. Now, Facebook wants to cash-in on this meme culture and bring back teenagers to its app.
Facebook has lost a lot of users last year due to their privacy and data leak issues and the company hopes to woo them back with LOL. Talking about LOL, Facebook's meme application, it is reportedly in testing stages.
This latest application by Facebook will have a special feed of funny videos and GIF-like clips. To bring these memes to LOL, Facebook will pull funny memes from top meme pages on Facebook. There are currently categories such as "For You," "Animals," "Fails," "Pranks" and more inside the app which is in testing.
Once finalized, we will have many more categories as well. It is also known that Facebook LOL is under private beta testing. Around 100 high school students from the US have been roped in for this private beta test. Apparently, these beta testers have also signed an NDA (non-disclosure agreement) with parental consent.
According to a Facebook spokesperson, the company is "running a small scale test and the concept is in the early stages right now". Facebook is also contemplating whether to put LOL as a Facebook feature or a standalone app.
However, TechCrunch reported that their sources have found Facebook LOL to be "cringey". Now, this experiment could turn out to be a masterstroke to bring back teenagers to Facebook. But it needs to be seen whether Facebook properly curates content and keeps it up-to-date with the trending memes.