It looks like Facebook is not having the best of times this year and it just got even worse. There is yet another data leak to add to Facebook's tally of data leaks this year. This time around, Facebook has come out in open and told everyone about this data leak themselves. As far as the latest data leak is concerned, Facebook found out a bug in its Photo API. This bug would allow applications to access photos of users that were not posted on their timeline. The social media giant has estimated that this Photo API bug gave access to nearly 6.8 million photos of their users.
Facebook Data leak: What exactly happened?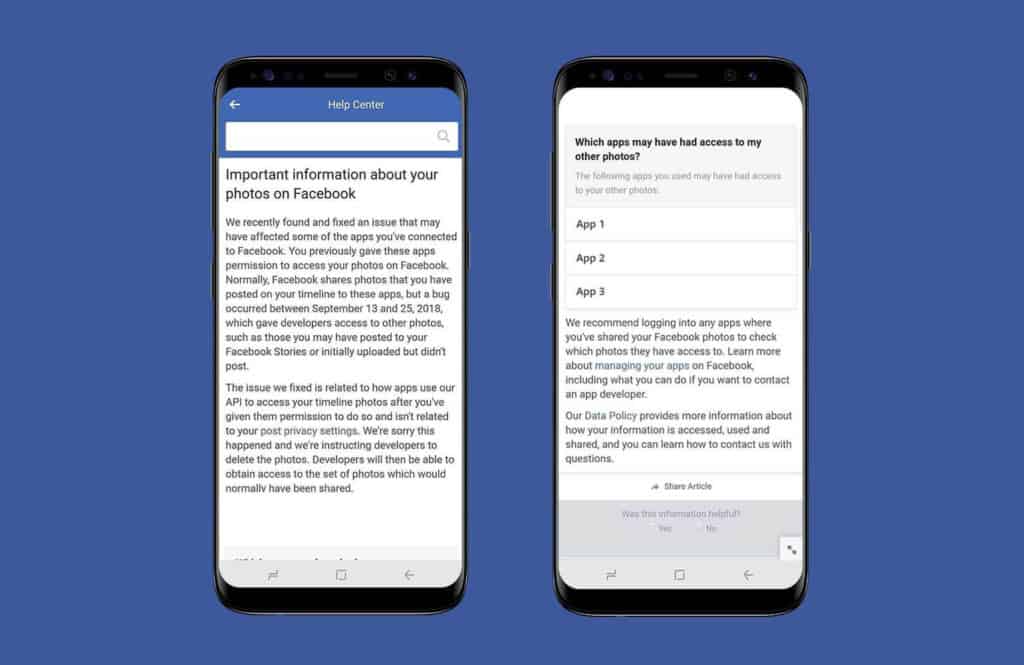 Silicon Valley giant, Facebook, allows third-party applications to use Facebook login with their Photo API. Also, this Photo API allows third-party apps to get access to Facebook users' photos. Keep in mind that a user has to allow access to their photos inside the app for the application to get access. Facebook found out a bug in this Photo API which allowed applications access to Facebook users' photos which were not posted on their timeline. Facebook has also mentioned that the applications using Photo API got access to more than intended photos. This access was limited to a certain period only which was from September 13 to September 25.
The company has also released exact numbers of the extent of this data leak. According to them, the Photo API bug gave access to 876 third-party developers having 1500 apps. All these applications gained access to 6.8 million users' photos. Basically, you would post various photos on Facebook groups, pages and other places such as Marketplace. Now, the Photo API from Facebook only allows access to photos from your timeline. During the time period of September 13-25, the bug gave access to each and every photo of a Facebook user.
It is worth noting that only the Facebook-approved apps got access to this photos. This bug only affected users which allowed access to their photos. So this cannot be exactly termed as a privacy issue but it is still a leak of data. Additionally, you will get notified inside Facebook with a link to go to the Help Centre if your photos got compromised. Facebook will list the apps which had access to your photos. Therefore, if you used any of those apps than your photos might have gained unauthorized access. Facebook also says it is sorry for this leak and assures that they are working with developers to delete these photos