WhatsApp, after many speculations and rumors, launched Delete for Everyone option. By pressing it, users can delete the message even after sending. The only condition WhatsApp brought to the table was a 7-minutes timeframe.
However, the shocking revelation has come out stating the recipients can read a message even after the sender uses the delete for everyone option. Is it actually true? Or it is one of the occasional fake information appear on the web?
Deleted Messages on WhatsApp can still be Seen by the Receiver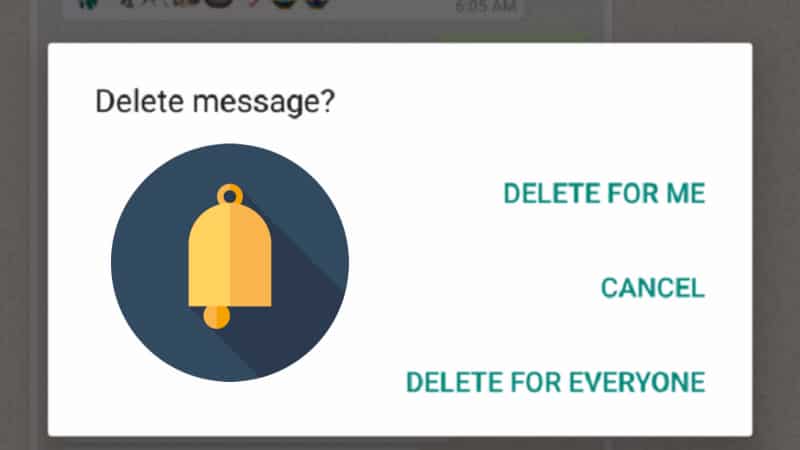 When we first came to know about it, we thought it was another online gimmick someone created to generate visits to their site. For the same reason, we didn't give enough attention to it. When some reputed publications shared the details, we went deep into the matter.
WhatsApp actually deletes the message from their platform once you press Delete for Everyone. Nonetheless, the device keeps a trace of the received message on its notification log. Meaning, you can pull it out if you care to dig into the records.
Are you a regular Geek Dashboard reader? Then, you might have read that we developed an Android application named WA Delete for Everyone. It helps you retrieve the notifications you dismissed from the top panel. Given WhatsApp shows you notifications on receiving a message, you can use our app to restore any message even after deletion. All you need to do is installing the app, opening it up, and check the notifications.
You have to bear in mind that the method works perfectly well, but with some limitations. Let's take this scenario, you are chatting with your friend and you received a reply when you are on the same chat screen. In this case, you will not receive the notification and our app fails to read it. So if your friend deletes any message which you receive when you are on the chat screen, it won't be shown in notification log.
If you own a device with Android Marshmallow or lower, chances are you might not get the complete advantage of this device. Our app supports Android 4.1+ versions and you can give it a try. The notification can only display a maximum of 100 characters and no media. Hence, you can't see more than 100 characters of the text message. Moreover, retrieving media is impossible as well.
We hope you already got the Delete for Everyone option. If you didn't, it's only a tap away. Go to Play Store and update your WhatsApp to the latest version.
It is unaware whether the trick we got here is a bug or not. We can continue exploiting it until WhatsApp releases a fix.