Hello Geeks..! Are you one among the Apple fans? Then brace yourselves for the Apple MacBook  and iWatch. In the latest "Spring Forward" event held on Monday, Apple did not just officially release its iWatch, but also announced its all new MacBook – Most Awaited laptop from Apple. The MacBook has the ultra-thin design which at the maximum body density location is just 1.3cm thick and comes with a retina display. Though the tech giant's smart watch had been unveiled around 6 month back (last September), official announcement for its release was made on this Monday.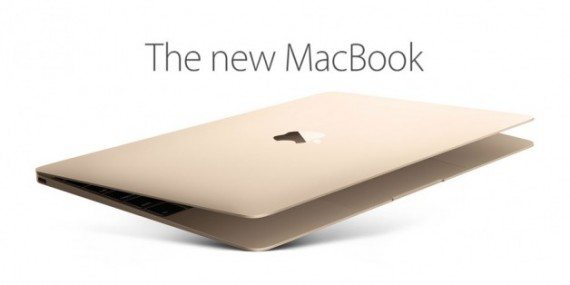 It is totally unexpected for the fans, Apple announcing its new laptop in its "Spring Forward" event. In addition to the official release of Smart watch, Apple had also released a new update to the MacBook Air. The Apple Smart Watch is just a single product with no variants in specifications. But Apple is about to sell this in three different variants with huge price difference: Apple Watch Sport, Apple Watch or the Apple Watch Edition. The names are so close that might confuse a little at the beginning. One variant among the above three might be dressed up with a 18-karat gold case that is exclusively designed and this might cost you around 10,000$. Yes, the Apple Smart Watch is available within the range of 349$ – 10,000$.
About Apple MacBook And iWatch
Let us have a deep look into all new Apple MacBook and Apple Watch
Features Of Apple's iWatch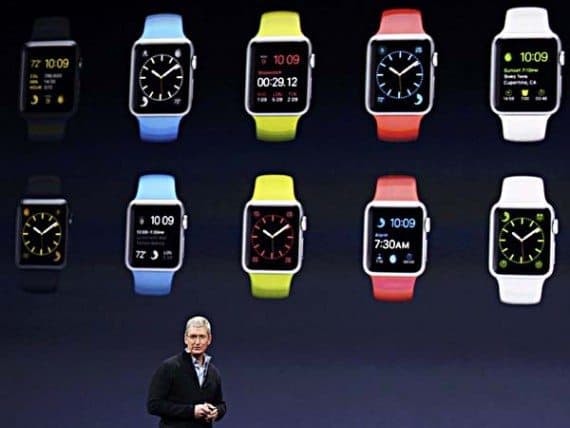 Here are the complete details and features on iWatch.
The Apple Watch has a range of features and one among them is the built in speaker that allows you to receive calls directly on your iWatch.
Almost all popular apps such as Instagram, MLB.comAtBat, Nike+Running, Shazam, WeChat, Twitter etc will also be available on iWatch.
The iWatch comes with iOS 8.2 can browse, download apps using Apple Watch app store.
CEO of Apple Tim Cook says, "Apple watch begins a new chapter in the way we relate to Technology and we think our customers are going to love it. We can't wait people to start wearing Apple watch to easily access information that matters, to interact with the world, and to live a better day by being more aware of their daily activity than ever before."

Apple iWatch starts rolling out into the market in about 9 different countries from April 24, 2015.
To pair with different iPhone models like iPhone 5, iPhone 5c, iPhone 5s, iPhone 6, iPhone 6 Plus, the Apple's iWatch comes with WiFi 802, 11b/g and Bluetooth 4.0 running the latest version of iOS 8.
Apple has a new technology called Digital Touch. "You draw on your watch, that touch will be animated on your friend's watch exactly as you drew it" claims Apple.

This Smart Watch by Apple has an 18 hour battery life time.
Also Read: How to monetize an iPhone Application
Above are the deails and specifications of Apple iWatch. The new MacBook by Apple is the thinnest of all the laptops by Apple till date.
Specs Of Apple MacBook
Apple has named its all new laptop with just MacBook, unlike MacBook Air or MacBook Pro for its notebook line featured laptop. Senior Vice President of World Wide Marketing, Phillip Schiller said, "Apple has reinvented the notebook with the new MacBook, and at just 2 pounds and 13.1mm, it's the thinnest and lightest Mac ever."
Every component of this new MacBook reveals a new innovation. The following are the basic external specs of the new MacBook.
The board comes with a fanless design. The logical board is too small that the world has never experienced it be so small as this.
Full size keyboard that is 34% thinner.
Ultra-thin Retina display.
USB-C port (just one – for external devices and charger). This is the major drawback on new Apple MacBook.
Looking deep into the new MacBook hardware specifications, the below is the list of them.
1.1GHz dual core Intel Core M model with Turbo Boost that can speed up to 2.4GHz.
8GB Memory.
256GB of  Flash storage.
Intel HD Graphics 5300.
The MacBook with above specs comes at a price £1,049.
Other variant of the new MacBook that comes at a price of £1,299 has few added features that are listed below.
1.2GHz dual core Intel Core M model with Turbo Boost that can speed up to 2.6GHz.
8GB Memory.
512GB of Flash Storage.
Intel HD Graphics 5300.
Also Read: Tips to Boot Battery life in Apple iPhone
Though the difference is only in Flash storage and a little tweak to the processor, the price varies for a greater range, about £250. For those who are die hard fans of MacBook, it doesn't really matter a lot. Does it? Tell us your most loved Apple product and share your views on the Apple iWatch and MacBook.