Android dominates over every other platform in the budget smartphone segment. You might have faced some issues with budget Android phones and that's what Google aims at reducing, with their Android Go.
Yeah, you can relate Android Go to Android One, they released a few years ago. Android One also tried to optimize the performance on the low-end devices. It doesn't affect the market much. So, what else the modified version, dubbed as Android Go has to offer? Let's have a look at it.
Android Go isn't a New Version of the Platform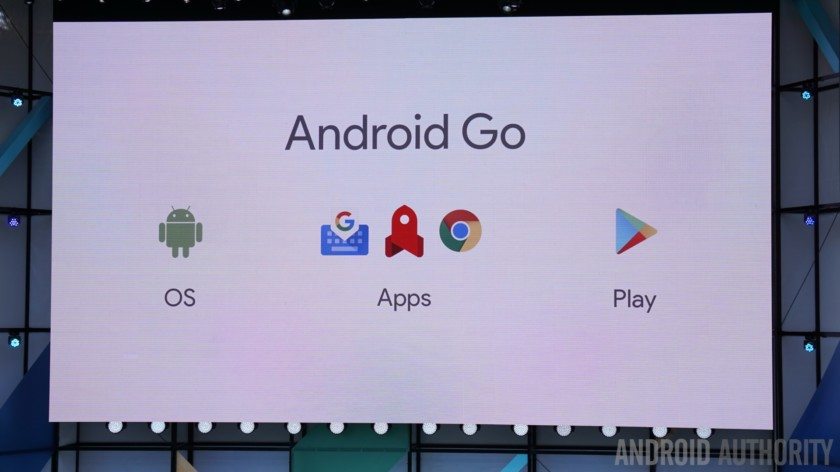 It is more likely for us to confuse Android Go with a new version of the platform. But in a post-conference interview, the Google VP made it clear that the new entrant is not going to replace Android One, neither is it a new version.
So, what exactly is Android Go? Simply put, it is a configuration that manufacturers can choose to make their budget smartphones user-friendly. Google has built the configuration to run smoothly on phones with 1 GB or less RAM. Hence, the platform will become optimized to run flawlessly with less memory.
As an Android Go user, you will get special versions of applications. Have you heard of YouTube Go app? It optimizes the memory usage and still gives you an enjoyable video streaming experience but in a streamlined manner. The Play Store on Android Go smartphones contain apps with optimized power and memory consumption. You can easily figure out whether an app is developed to work smoothly for Android Go or not as well.
Also Read:- Android Beats Windows to Become the Most Popular OS
The Android Go will basically be O (the next version). For the same reason, developers won't have to create a special app for it. At this stage, we are unsure about the companies launching smartphones with Android Go. But when they do, the OS will be referred to as Android O (because Go is a slightly configured Android O itself).
Even though the Go devices come onboard with Lite versions of applications, you can install anything from Play Store, be it even the regular versions. And, Google may disable some resource-hungry services on such smartphones as well.
We won't get Android Go as an update on our existing phones even though they come under the budget segment. But the happy news is we can install the optimized versions on any phone we like.
According to the Google I/O keynote, the first Android Go smartphone will hit the market by 2018.