The much-anticipated feature is here; WhatsApp video calling. Ever since the app rolled out voice calling facility, users have been looking forward to the D-day when they launch video call feature.
Is it official now? Can you get video calling for WhatsApp on your smartphone?
If you are a conservative Android user who installs apps directly from Play Store, you can't avail video calling on WhatsApp at once.
Simply because it hasn't become official yet!
Don't worry! Still, you can get your hands on the feature without racking your brain much.
How to Enable WhatsApp Video Calling?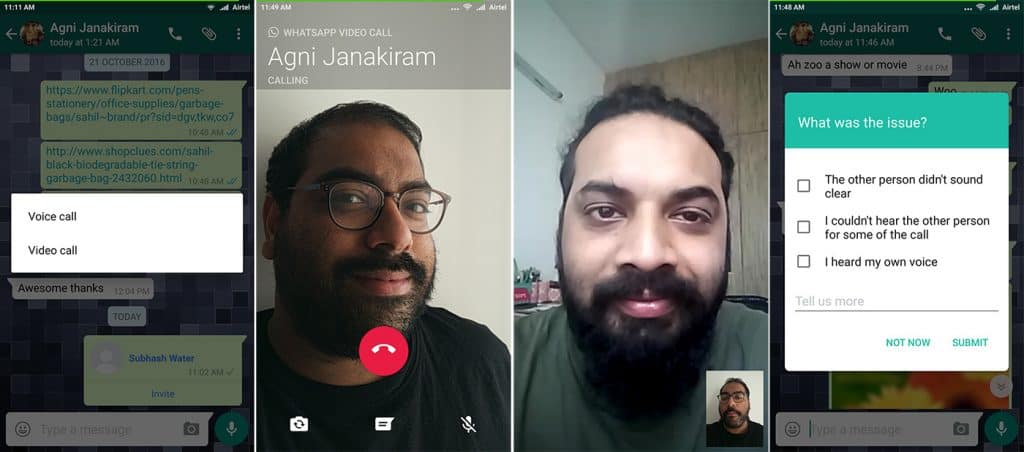 Before we get into the core of this post, I want to give you two facts about the facility.
#1. Sideloading is Needed
As I said earlier, you can't get video calling right from WhatsApp on Play Store. You should download the appropriate APK version and install the same to enable it.
They will surely roll out the feature with an update. Nonetheless, no one can answer when.
#2. WhatsApp Video Calling is More of an Invite System
The facility is now available in the beta version only. The company will take the feedback and work on it to improve the quality.
Even after sideloading the app using the appropriate APK file, you can't get video calling right away. One user who has the feature should call you. Unless you don't get a video call, the sideloading hardly makes any difference.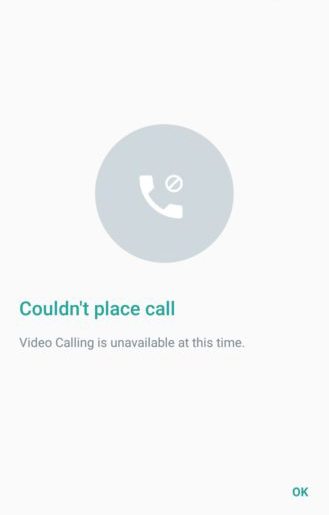 With that being said, we can move on to enabling WhatsApp video calling on your device.
Step 1:
You are going to uninstall the current version of WhatsApp. So, I recommend you take a backup of your chats.
Open WhatsApp>> Tap three-dots on the top-right>> Choose Settings>> Chats>> Chat backup. You can take the backup from there.
Step 2:
Uninstall WhatsApp right away. I hope you don't need any help in doing the same.
Step 3:
Click on the link given below to download the APK file.
Download WhatsApp APK with Video Call
Step 4:
Once the downloading finishes, proceed to the installation. Open WhatsApp and finish the initial setup process.
Now tell a friend to call you. Make sure he has video calling for WhatsApp enabled on his smartphone.
Hurray! You have just turned WhatsApp video calling on.
When you have to call someone, use the same method you do with a voice call. This time, you will get two choices; voice call and video call.
Still need me to guide you?
Also Read:- WhatsApp Alternatives
What if You can't Get an Invite?
Given that WhatsApp video calling hasn't been made available via Play Store, it is quite difficult to get a person to call you.
What if I give you an alternate solution?
Follow Settings>> App>> WhatsApp>> Clear Application Data. If you are lucky enough, you will get the video calling facility without the help of anyone. After clearing the app data, you should setup the account in a way that you are going to use it for the first time, though.
The trick doesn't work every single time.
When will WhatsApp Make it Available to the Public?
The company kept silence when it came to rolling out the feature officially via Google Play Store. As a beta tester, you can download the app from there, not as an ordinary user.
You have to wait some time as WhatsApp collects user feedbacks and improves the feature to make it go live on Google Play.
Also Read:- Trick to Generate Fake WhatsApp Conversation (Chat) Screenshot
Wrapping Up
It has hardly been three months since Google released their Duo app. Given that WhatsApp is an all-in-one IM app, let's see how Google copes up with it.
I can assure you one thing. When WhatsApp calling becomes officially available, it is going to be a revolutionary feature.