What we think about
EMCO Remote Shutdown
If you're running an office and looking for an easy way to remote shutdown all computers in one simple click, then here is EMCO Remote Shutdown for you.
Save electricity and save the future is the main motto of any given individual or any Multinational organization. Again implementing the same motto in ones own backyard is as tough as it gets. Switching off the workstation PCs in a large scale organizations is the most tedious job ever and takes ages to complete the task with a huge number of PCs. This very problem can be eliminated by a very simple solution created by the developers in the form of a Remote Shutdown software. EMCO Remote Shutdown is the one software to have on your PC or on a slew of PCs which are connected in LAN. Using the EMCO Remote Shutdown application one can use many variety of options to either remote shutdown, Wake-on-LAN, reboot, power off, hibernate and guess what all these commands are executed from a centralized PC.

Features of EMCO Remote Shutdown
Can manage multiple PCs in groups and in workstations.
Can execute remote commands such as shutdown, log off, Wake on LAN and hibernate.
Provides a report after every successful execution of commands.
Schedule your tasks on a self-timer for better and perfect execution.
Plan your tasks way a head in the calendar entry provided.
Ability to run the application on background as service task.
We could see there are many other such software which could do the job but what makes the EMCO Remote Installer the best is the ability to make use of all necessary resources, best coupled with hardware and software to make a beasty software and EMCO made it just right with perfect ingredients.
So let's see why actually we should get to the EMCO Remote Shutdown.
Easy to use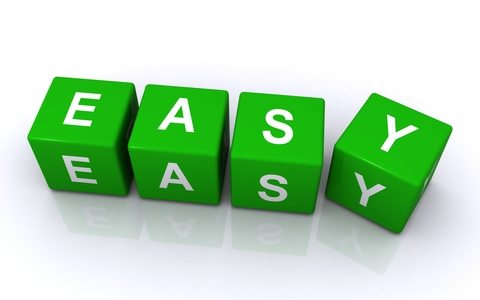 EMCO made this software in view of general PC users. The interface says it all, the UI is never better than this with minimal options to click and easy to understand keys. The flexibility on the features front is also as easy as possible. Even very basic users can handle the software without any hassles.
Saves a lot of Time
The whole idea of the EMCO Remote Shutdown is to save a great deal of wasted power and time to shut down the PCs manually. The Remote Shutdown with its centralized control system can do the work effortlessly for you. The ability to give dedicated instructions or defined settings for each PC is also possible. It saves a lot of time and power and also increased the lifetime of the PC for a cleaner and greener environment.
Also Read: Best Windows 8 Tips and Tricks
Cheaper than most
Not only on the usage front but only on the affordability side EMCO does the job by pricing it at the right point. The price is not only good but at the best. The effective pricing with the addition of the power saving the EMCO Remote Shutdown gives us is estimated to be an yearly 50-60% of the savings.
Compatibility
Compatibility is also the most important factor that is to be considered because many organization are still stuck under Windows XP, even though there is a latest version of Windows released. So this creates a problem to the developer over the compatibility. But EMCO Remote shutdown has overcome all of the issues and brought up a great software which is compatible with all the versions of Windows.
Service and after sales support
The EMCO team provides its users with the best service and support for any issues with the software. There are many how-to guides which can walk you through the installation and usage problems. Live chat support is also present all times through which the customer executives clear you through any of your troubles.
Award winner for the most trusting applications
There is no worry where EMCO is there, this is true in every case. This is one of the most secure and trusting applications and is also a Microsoft Partner for its extensive services to many major Multinational companies.
The finishing line for this product is only a one word "amazing". I have never used a product like this, so versatile, so productive and can be used for the best purposes. The EMCO Remote Shutdown is a perfect PC power Management tool where I could find no bugs to date. If you want to try it out first before buying it, you can always use the trial version which will be valid for 30 days and can be used for up to 5 PCs online. This is the perfect thing one could purchase and no regrets ever.
What we think about
EMCO Remote Shutdown