YouTube as a platform has become so important for the day to day life of a lot of people, that it has become hard to imagine how life would be without it. There are a lot of tutorials, lectures and how-to videos that people want to download in their mobile devices so that they can watch them whenever they like. There is a lot of YouTube playlist downloader that can help you in doing so.
These tools are specifically made to let users download any video or even a complete playlist of a channel from YouTube. This YouTube playlist downloader can be easily downloaded from the internet and will allow you to even choose the quality in which you want the video to be downloaded. The download speeds are also a lot higher than normal downloads when you use these tools.
Part 1: 4 YouTube download tools that can download playlist
There are a lot of tools available on the internet that can help you to select any YouTube playlist and downloading it on your mobile device in one click. These applications are usually very small and do not take a lot of space in your storage.
The following are some YouTube playlist downloader that is being widely used by people from all corners of the world and have proven out to be great at what they do:
1. iTube
Whenever you talk about a YouTube downloader, the name of iTubes holds a special place. This is because this tool is clearly the most powerful YouTube video downloader for your device.
It allows you to download any YouTube video without any issue and can also be used to download an entire playlist of YouTube videos whenever you want. The best thing about this tool is that it is very easy to use and allows users to choose the video quality as well. The downloader is very fast and helps you save a lot of time on transferring the files to your mobile.
2. VidMate
This is a great tool for Android-based mobile devices and can be used to download any YouTube video or playlist you want. Apart from allowing you to choose the quality of the video, you can also download the audio-only if you want.
This is great for those who like to store a lot of songs on their devices. VidMate is a very light tool and comes with a lot of other features as well. There are several websites on the home screen of the tool that allows you to download different contents as well. In order to use it, you only have to copy the link of the video and the download option will automatically pop-up.
3. TubeMate
It is a very famous YouTube playlist downloader on Android that can help you download individual videos or the complete playlist without any issue. In order to initiate the download, you will have to copy the link and paste it on the search bar given in the application.
Then you will be asked about the quality in which you want the video to be downloaded. It also allows you to download videos from other platforms like Facebook, Instagram, and a lot of other social media platforms.
4. Airy
Though Airy is a desktop application for Windows and Mac, it deserves the mention in this last since the downloaded playlist can be transferred to mobiles easily. The easy to use interface of Airy lets you download the YouTube videos and playlist with ease. If you wish to download only audio from videos, Airy can do it for you.
Airy can be integrated with popular web browsers like Google Chrome, Safari, Mozilla Firefox, Opera, and Microsoft Edge. With browser integration, you can parse, catch, and download the videos with Airy bookmark.
Part 2: How to use iTube to download tutorial playlist?
iTube is one of the easiest tools when it comes to downloading videos from YouTube. This tool offers you to easily download any playlist or a single video just by a simple click on the mouse.
To download playlists and videos using this tool, you can follow the steps given below:
Step 1: Download and install iTube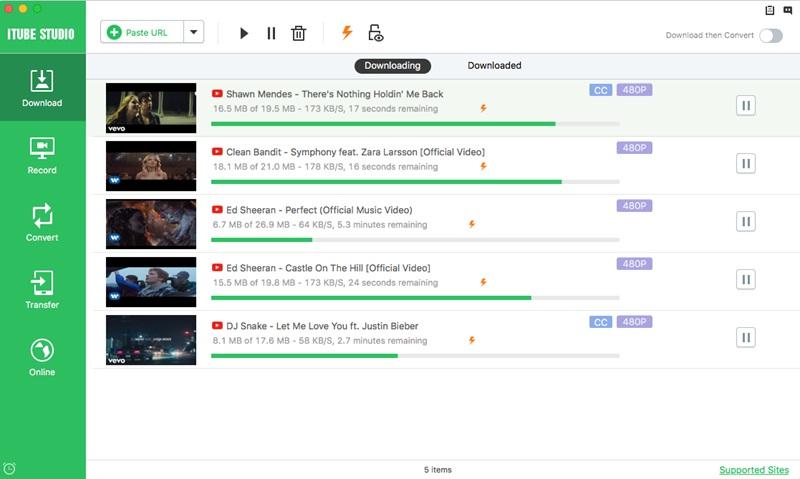 First, download and install iTube Studio. Now launch the setup and properly install the application on your device and launch it.
Step 2: Open the channel or the playlist you want to download on your device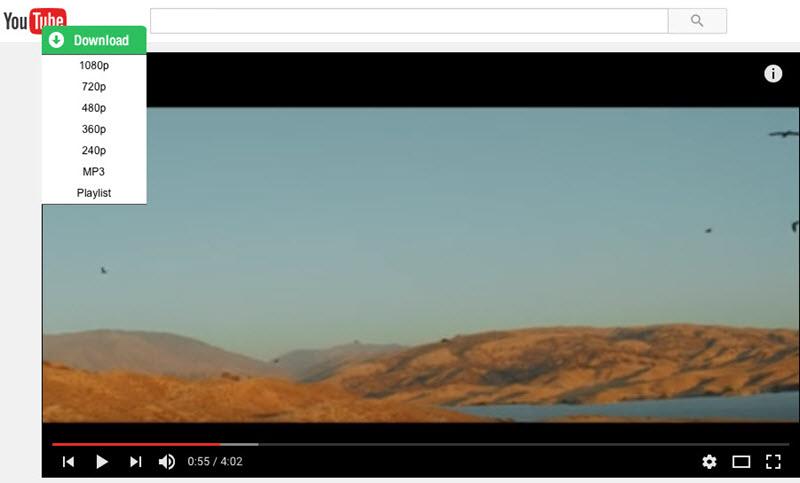 Once everything is down properly, go to your browser and open YouTube. Now search for the video you want to download. A download button will appear near the search bar, click on it.
Step 3: Select the desired quality and the videos that you wish to download from the playlist
As soon as you click on the playlist button a pop up will appear on the screen that will show all the different videos. Choose the videos that you wish to download and also select the desired quality.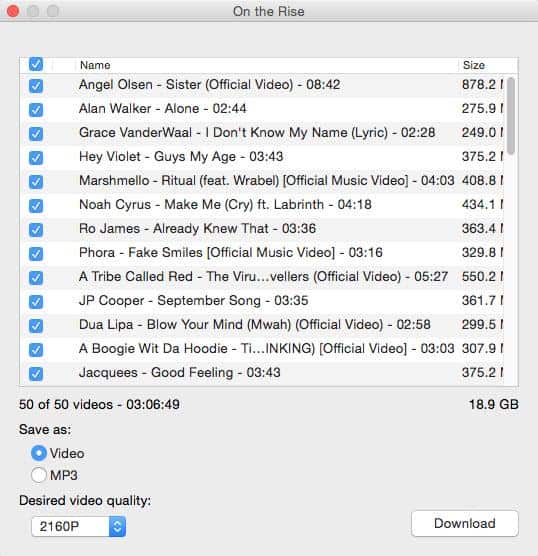 You can also simply save it as audio if you want. When all this is done, click on the download button and all your files will be downloaded.
Part 3: How to use iTube to download playlist in one click and transfer video to mobile devices?
The iTube website has a lot of tricks and tips that you will surely find very useful. There are several guides about using complex tools along with tutorials for beginners. It is a great website if you simply want to know more about the various tools and applications and how they are used.
At the time of writing this article, the website is also hosting a Black Friday event under which they are offering heavy discounts on some of the best computer applications that everyone needs at some point in time. Make sure you visit their website before the sale ends on November 30, 2019.
Part 4: iTube Cyber Monday Event
Apart from the various YouTube playlist downloader tools on the internet, there are several other types of tools that you can use for a variety of functions. Processes like DVD making, CD burning, Editing, etc require special tools.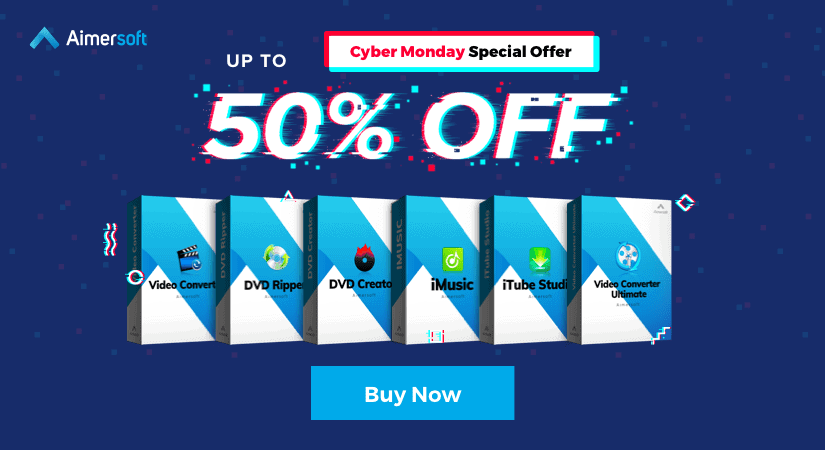 The Black Friday sale will have some of the most mind-blowing discounts on a variety of tools that you can use. The sale is going to end on the 2nd of Dec, so visit the website before it ends. There are up to 50% discounts on various daily usage tools and some of the deals are as follows:
The Aimersoft Video Converter Ultimate which earlier was priced at $49.95 is now available for just $29.97 at a huge discount of 40%.
iTube HD Video Downloader has also received a 40% price cut and is now being sold at $17.40. The original price of this tool was $29.00.
There is also a 40% off on the Aimersoft DVD creator. The original price for this tool was $39.95 and it is now available for just $23.97.