Due to the coronavirus outbreak and National lockdown, offline and online industries are affected. Online E-commerce sites are also facing problems, the delivery dates are being stretched and companies have paused the sales of products expect the essential products.
People from almost every country have increasingly turned to an online retailer to buy household goods, foods, medicines and other things after the outbreak. The same thing is happening in India and due to heavy demand, the delivery is taking longer time.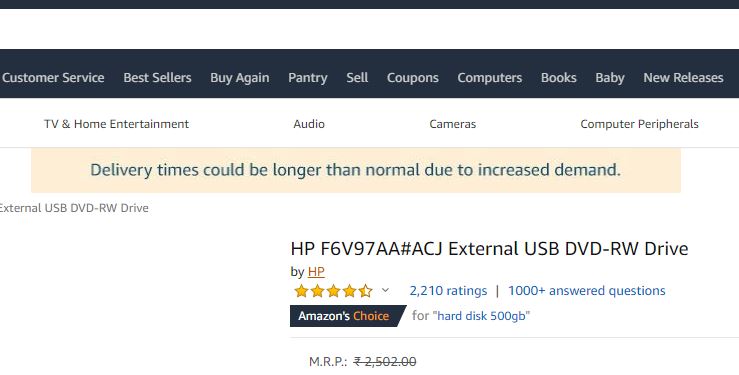 E-commerce Sites are Paused
Online E-commerce giants in India such as Amazon and Flipkart has paused its services for non-essential products. If you search for anything on Flipkart it'll show that the item is "Temporarily unavailable" including essential products like hand sanitizer, face mask and other.
Yesterday on 25 March, Krishnamurthy, CEO of Flipkart said they are resuming its grocery and essentials services later today. However, a day later than his statement you still can not buy anything from the platform.
Well, If you have ordered any product before national lockdown, the chances that you'll get your product delivered is high. I ordered Poco X2 on 23 March from Flipkart, for now, it says will be delivered on 26 (Today). But, remember you can not make any new orders.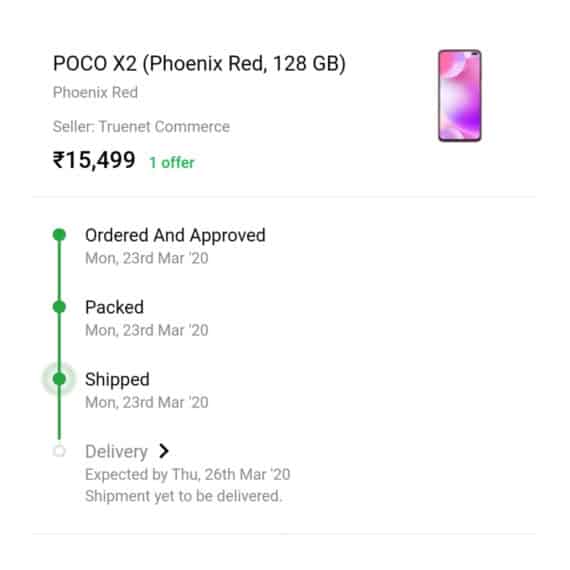 While Amazon.com announced on Tuesday that it is limiting its services to the sale and delivery of essential products. However, On Wednesday the company's pantry grocery service was not available in several cities and most of the order's delivery date stretched till the first week of April.
For now, you can only buy essential products from Amazon.com. However, delivery could take longer than normal due to increased demand.
In between the lockdown, as people are coming online to purchase household goods, companies like Big basket are restricting its services to the existing customers.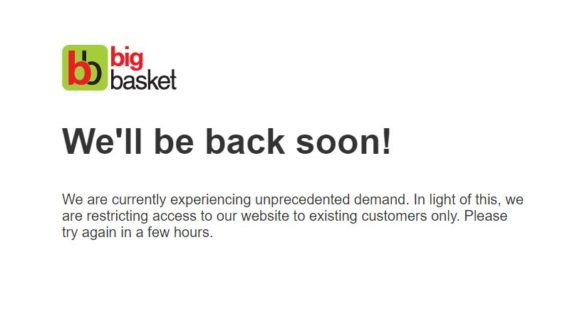 Online Healthcare Platforms are also Affected
On the other hand, Healthcare platforms such as Midlife is also one of those who encountered delivery difficulties after the national lockdown.
Medlife's Chief Executive, Ananth Narayanan said, One delivery worker was baton-charged by police, as they were tried to disperse people in a New Delhi neighborhood. And at least three others have been prevented from getting products to customers.