Drones are increasingly becoming the latest trend in the market. Social media networks are advertising various brands of drones. People are flying flashy drones all over. Drones are taking over the recreation podium where most people want to feel the excitement of flying. Before spending your money, there are important things you should know before buying your first drone.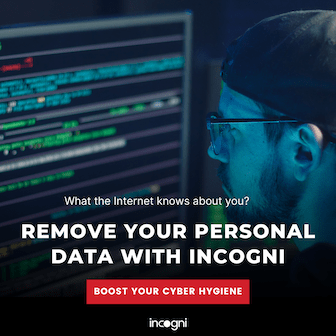 The Latest Drone Buying Guide You Need Before Buying your First Drone
Let's go into our drone buying guide. You will know what are the things you should consider while buying a drone.
1. Drones Require Extra Time for Setting up And Practicing
Drones require a set-up before commencing the actual flying. Luckily, cheap drones have less installation time than expensive drones. A new drone might intimidate you, particularly if you do not understand the manual. The installation process requires complete caution. An online video might also be helpful during the preparation process.
After installation, you are free to fly your drone. Take your drone to a clear space and learn how to use the controls. Familiarization with the controls is essential for future application. Interestingly, expensive drones are easier to fly in bumpy weathers. These drones are designed to withhold windy conditions and work more effectively. Therefore, you should think twice before buying a drone that might be damaged easily. Moreover, their camera technology, battery life, and size cannot be compared with the cheaper drones. Here is a video on how to fly a drone as a beginner:
2. Check out a Drone's Reviews
Drones found in online sites contain solid ratings. However, mogul companies like Amazon have more insights. Consider checking out reviews from potential customers. Online sites provide a perfect avenue for the exchange of opinions. A quick check will enable you to learn problems or malfunctions of a variety of drones that have captivating drones. As a buyer, your money should be spent on a durable and authentic product.
The evolution of drone technology is marvelous. In case your drone has a malfunction during a flying time, a manufacturer detects the problem using a sophisticated technology such as the 3D Solo. The best part occurs when the manufacturer replaces all the defective components in case of a crash that was as a result of an error. Even so, it is rare to buy a drone which will malfunction.
3. Good Drones are Expensive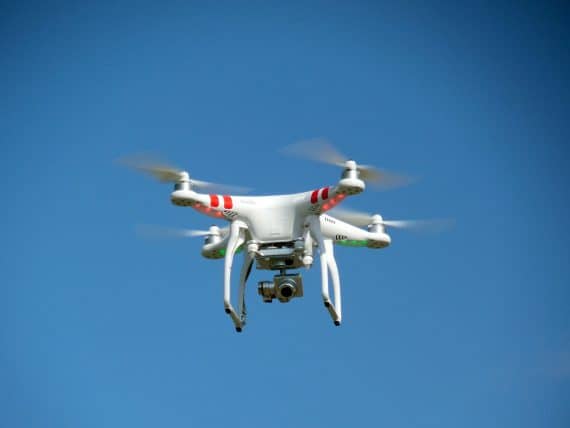 This is a fact for potential buyers should know that. High-quality drones such as quadcopters that have high-quality videos are most costly. The features of a drone usually define its price. This includes software, hardware, and the drone's size. Even the drone's flying ability is dependent on the price. The drone battery also contributes towards its price. Batteries that last for a short time have a lower price, unlike batteries that take a longer time. If you are lucky to spend extra money, you will get a drone that has an extra battery, for instance, the Yuneec Typhoon Q500 4K.
Since quality drones cost more, you should learn to invest in purchasing a good charger. A durable charger will last for years, unlike cheap chargers that are slow to charge and unreliable. Additionally, if you want backup power, you can purchase an adapter to enable you to charge other batteries. Before you start getting excited about buying a cheaper charger, you should consider long-term use.
The best investment that you will never regret is purchasing a good controller. Price is the determinant factor that should alert you during purchasing of the controller. Even though it will cost you, you should get a controller that can last for a long time. This is because of the transmitter part that can be upgraded since it is removable.
Consider Reading: 5 Best Drones that can be controlled using Smartphones
4. Apply A Good Etiquette while Flying a Drone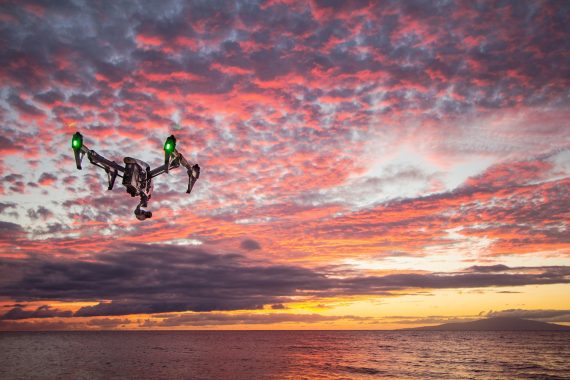 You should maintain good etiquette while flying drones, especially in residential settings. Buying your first drone might seem like an achievement, but the implication of flying it in the wrong place is consequential. Just research the right places to fly a drone. An open field is one of the places that will make flying a drone exciting. Try your best to avoid causing trouble like flying a drone near churches, schools, busy roads, and even prisons. It might seem harmless, but some places have a strict rule. Further, to avoid giving people the wrong impression, fly your drone with drone club members.
5. Join a Drone Community
Before buying a drone, you should be ready to join a drone community, like DroneFlyers. It is important to all potential buyers who want to know more about drones. These drone communities are similar to clubs or groups. They occur in either physical or online setting. You should be careful while engaging in an online drone forum. A lot of stuff happens there, for instance, some people might intimidate you or ignore your questions. However, most online drone communities provide you with a great source of knowledge, in particular for beginners. If you own a drone, make an effort to be part of this amazing drone communities. On the other hand, the physical setting is good for flying drones as a group, which is fun and exciting.
6. A Drone's Flight Time and Audio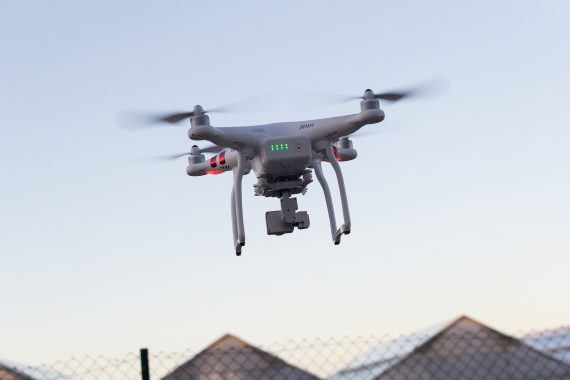 Most drones have a short flight time. The minimum best flying time for casual usage that you should consider is around 10-15 minutes. However, drones like the Mavic Pro have a longer flight time. If you want to maintain the drone's life, you should avoid flying it in areas with bumpy weather conditions, particularly wind. Interestingly, drones do not record audios. This is because of the whirring noises that might emanate in case you were recording the audio. Furthermore, the propellers are usually noisier.
In conclusion, this drone buying guide should be taken seriously because you might spend a lot of money and it might not satisfy your needs. Doing your homework on the things you should know before buying your first drone will not only help you to buy the right one but also enable you to learn more about drones.
If you are a beginner in flying, you should understand that drones require the installation of propellers and a learning process that should be undertaken patiently. Therefore, take your time in learning more about flying a drone before immersing yourself to the real fun.