What we think about
DragonWar Emera ELE-G11
DragonWar Emera ELE-G11 is a good cheap gaming mouse for gamers on a tight budget.
Keyboard and mouse the most basic of inputs to a PC, every PC has one but not all computers are made equal and some are used for gaming but all gamers don't own a gaming mouse so today we are going to review the DragonWar Emera ELE-G11 gaming mouse, it's quite cheap and is available on Amazon for an average price of around Rs. 460 ($7) so even people who don't have very high budgets can easily own a DragonWar Emera ELE-G11.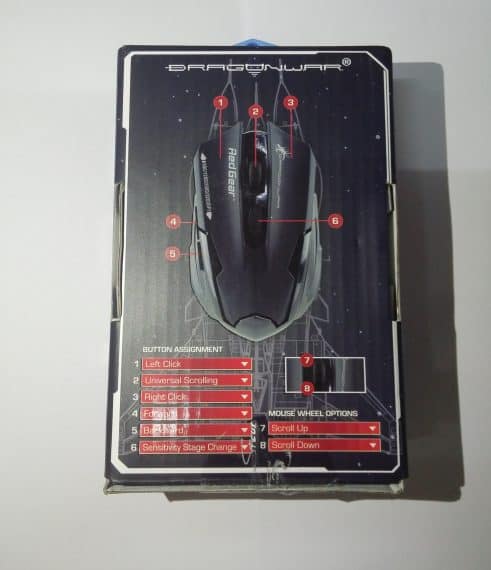 Let's get the technical specifications out of the way first. The DragonWar Emera ELE-G11 comes with a 6 button layout consisting of LMB, RMB, Scroll wheel and a button to change the DPI. The keys on the mouse are programmable and can be programmed using the X-Mouse button control software. The cable is 1.8 meters long and is braided for extra protection, the USB tip is gold plated and is compatible with USB 2.0 as well as USB 3.0. The mouse has a blue sensor instead of the usual red for better tracking. There are 4 different resolutions on which the mouse can be used which are 800, 1600, 2400 and 3200.  The mouse is compatible with pretty much any device that has a USB port.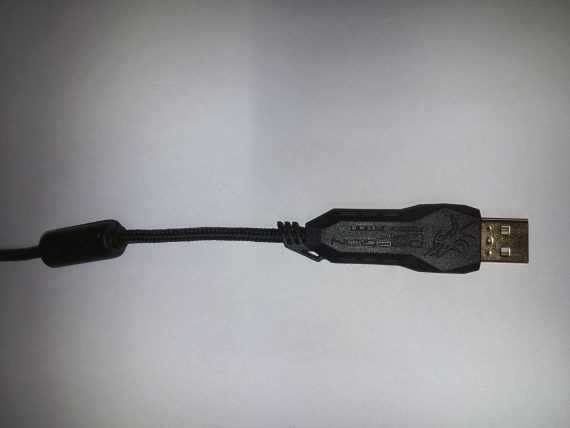 Coming to the design, the mouse is built out of plastic and has a rubber on the top of the mouse on some variants and plastic on others, the mouse doesn't feel cheap although it doesn't very feel premium either. The grip on the mouse is excellent and it fits my hand perfectly, although it is slightly bigger than normal mice out there and hence may cause some trouble for people with small hands.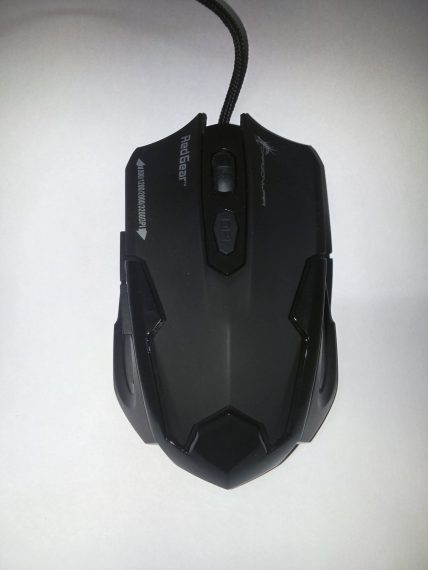 The buttons feel nice and responsive and not mushy at all although a little more feedback would have been appreciated. The two buttons on the side of the mouse work as intended and a bit too close to each other for my liking and I end up mistakenly hitting the other button instead of the one I intend to and they are also comparatively harder to press. The scroll wheel is clickable and can be programmed as well. The mouse has an internal backlight which is blue in color but is extremely faint to see even in minimal lighting but in perfect darkness, it looks cool.
Buy From Amazon Buy From Flipkart
The mouse is quite light and not very heavy which may irk some gamers who prefer a heavier mouse, there is also no provision for customizing the weight of the mouse for a person's personal liking. The company claims that the mouse can be used on any surface but my mouse started picking up scratches on the bottom pads of the mouse when used on a non-smooth surface, we would recommend buying a mouse pad to go along with the mouse.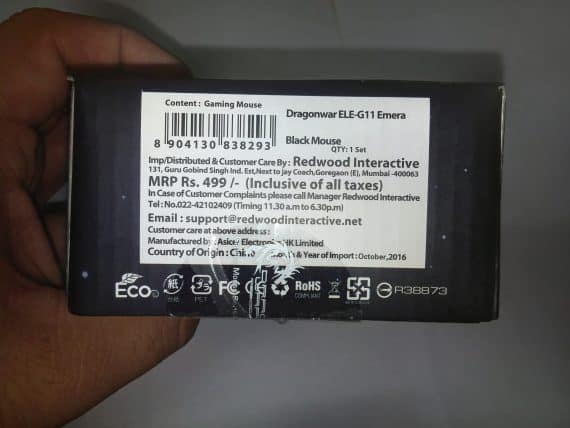 The mouse is priced between Rs. 400 to Rs. 499 and has an MRP of Rs. 499 on the box although it is currently available for as low as Rs. 409 for the black variant. For an average price of around Rs. 450 this mouse is a must have for any gamer on a budget or anyone who just wants 2 additional programmable buttons on their mouse and I would rate it at a solid 3.5/5.
What we think about
DragonWar Emera ELE-G11