This article is here to show you how to Download YouTube videos in different ways. YouTube is the largest video sharing site by Google. Millions of videos are uploading every day on YouTube. To maintain the popularity of YouTube, Google has decided not to provide a download option on YouTube. Even this option is disabled for registered users too. So, there is no official download option to download YouTube videos. There are many online and offline third-party applications to download YouTube videos. Many of them may not work properly always and some of them would really suck.
A daily visitor to YouTube only thinks to download YouTube Videos. So, I tried plenty of softwares, online sites to download videos from YouTube. Here are my recommendations.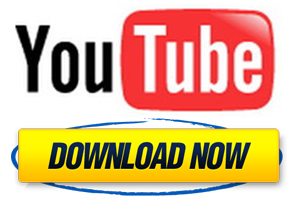 What is the need to Download YouTube Videos?
Some users may think why people show much interest in downloading YouTube videos. They think so because their internet may not be lightning fast. Recent Survey says 80% of Indians are using the internet form the mobile connection. Such users always think to download YouTube videos and save them on their PC or mobile. So, they can see their favorite videos directly on their computers without connecting to the internet.
Here are 6 best tools available to download YouTube videos to your computer
YouTube recently added a Download option on its iOS and Android app. The user can download the videos and watch them anytime without internet. But there is a catch, you can not share/move the downloaded apps to PC or other devices. You can only watch them on YouTube application and your device should be connected to the internet once in a month to keep the downloaded videos.
Here are 6 YouTube downloaders you should try if you are not happy with YouTube offline features.
1. AceThinker Video Downloader
Along with YouTube videos, AceThink video downloader is also able to download videos from various video-sharing websites like Facebook, Vimeo, Dailymotion, etc. It is available as both an online tool and software. If you don't like installing software on your machine, then online tools come handy. It is also useful when you just need to download a couple of videos.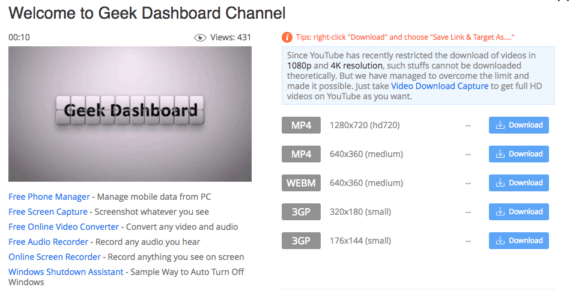 In case if you are daily video downloaders, it is suggested to get the Pro version of  AceThinker. This tool works on all modern browsers. All you have to do is, enter the video URL, select the video quality and you are done.
2. Airy
With Airy you can easily download videos from YouTube in MP4, FLV and 3GP formats. It can fetch HD and Ultra HD quality videos whenever available and you can also extract audios to MP3 format separately. Airy is currently available as a software application for both Windows and Mac operating systems.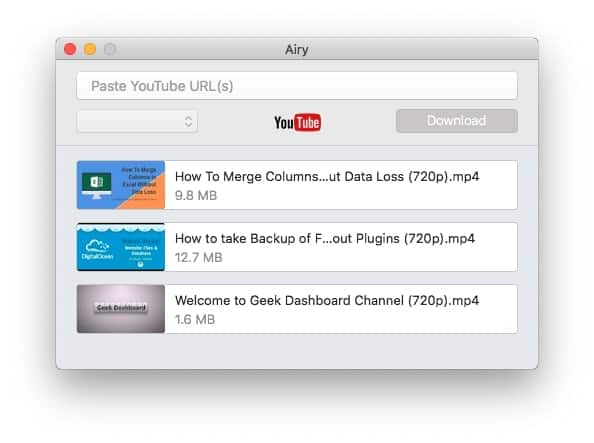 All you have to do is copy-paste either YouTube video/playlist URL and select the output quality, and Airy will take care of everything in the background. It also has browser extensions for Google Chrome, Firefox, Safari, Opera and Microsoft Edge which helps you download the videos quickly.
3. YouTube Downloader
The best Software available now on the web to download YouTube videos is YouTube Downloader. Don't think about its name, I too confused first by seeing its name. Don't think it will download the entire YouTube.
How to use YouTube Downloader
Download and install it on your Computer
Open it and paste Video URL from YouTube. Click Download
Benefits with YouTube Downloader
Downloading Videos with YouTube Downloader allows you to download the required video in any format and resolution.
Another good thing is, it is available on the internet for free
4. Keepvid.com
Keepvid is an online site that allows you to download YouTube videos in just a single clink. To Download just copy-paste the URL of the video you wish to download in KeepVid textbox and click download. The most interesting feature is no need for software downloads and installations
Backlog
One main backlog in this Keepvid is, it allows you to download any video only in .flv format and fixed resolution
5. Downloading with Plugins
Good news for Google Chrome and Mozilla Firefox lovers. Now, Plugins are available for both browsers to download YouTube videos using plugins
For Google Chrome – Allows downloading YouTube videos in any format like MPEG4, FLV e.t.c
For Mozilla Firefox – It is the easiest way to download videos from YouTube for Firefox users
Recommended to Read: How to increase Torrent Download speed in 5 simple steps 
6. Adding Save YouTube in URL
Save YouTube is similar to Keepvid. Save YouTube has an even simple feature to download YouTube videos. Just add save to YouTube in URL and click Enter
How To :
Open video in YouTube you wish to download
Now, you can see Video URL in your browser. It looks something like this www.youtube.com/watch?v=XXXXXXXXXX
Just add save at the beginning of the URL and click go. It should be like this www.saveyoutube.com/watch?v=XXXXXXXXXX