Gcam (Google camera), released in 2014, has taken the mobile photography world with a storm. You can now install Gcam with Astrophotography on any Android device.
Google has revolutionised the world with its innovative products either it is Google search engine or Google Maps or something else and the same goes with its camera app. When every other phone manufacturer was eying on increasing the no. of cameras in their phone, Google focussed on software and came with Google camera. Initially it is released for all Android devices running around Android 4.4 and higher but now it is restricted only to Google-powered Pixel devices.
What is Gcam?
Gcam is the modded version of the official Google camera app which aims to avail the features of Google camera to non-pixel and budget Android devices. In its new update, Google has given the Astrophotography gift to users about which we will talk later in this article.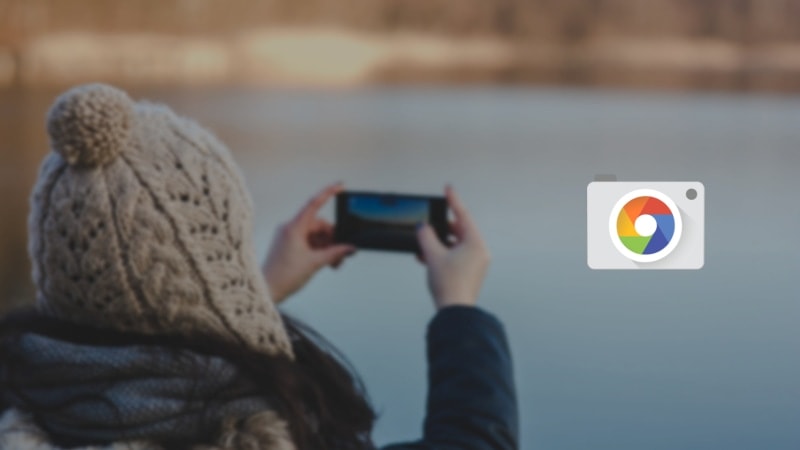 The recent official update which is v7.3 has several new features and enhancements and the Developers like parrot, cstark, The_dise and Urnyx05 are regularly working on releasing different versions of Google camera mod for the community.
Prerequisite for installing Google camera mod
Before we dive in, let's have a look at requirements for using Google camera in non-pixel phones.
First, you have to check camera 2 API compatibility on your device. You can download the camera 2 API probe app from Play store to very this. If it is showing Level3, Full or Limited then you are good to go but if it is showing Legacy, you will have to root the phone and enable camera2API.

The Gcam mod app can't work universally on all devices, sometimes you will need to download additional config files for optimal results.
Features of Gcam mod APK v7.3
Re-arranged settings UI.
24FPS video recording available.
Astrophotography implemented to Night Sight.
Automatic DND mode while using video-recording
New Exposure controls to adjust brightness and HDR of your images.
How to Download Gcam APK
The first Gcam mod v7.3 was developed by parrot043 which is still a beta version, so there could be known bugs in it. The app can run on almost all devices running around Android 10 but the main restriction is camera2API compatibility.
In this article, we are going to give you a list of download links from where you can download the app which is compatible with your device. You can also download the v7.3 (Beta) from the list.
Original
OnePlus
Redmi
Mi
Nokia
Samsung
Asus
Oppo
Asus
Realme
Poco
How to install Gcam in Any Android Device
After downloading the particular Gcam apk for your device, all you need to do is follow these simple steps to install Gcam mod on your smartphone.
Locate and open the APK file in your phone.
Allow "Installation from unknown sources".
Click on Install to begin the installation process.
Once installed, click on Launch to open the Gcam.
How to Configure Gcam for Your Device
After installing the Gcam, you need to configure it with the help of an XML file. Most probably you will find it in your download folder along with the previously downloaded APK file.
Now transfer the XML file from the downloads folder to Gcam > configs7 in your internal storage. In case the said folder is not available then, create one in the internal storage and then paste the XML file there.

Now, open the app and double-tap anywhere on the black bar around the shutter button.
Select the recently moved file from the drop-down menu in the next dialogue box.
Tap on the Restore button.
The XML configuration file will be applied now and you should be able to use the Gcam mod with most of the features.
What is Astrophotography
If we go by the definition of Wikipedia, Astrophotography is clicking the photos of astronomical objects like stars, sun and moon and Google cam has set new milestones in mobile Astrophotography. So with this update, your photos will contain more stars while clicking photos of the night sky.
How to Enable Astrophotography in Gcam
While in some phones the Astrophotography option is hidden under the night sight option, you need to keep your phone extremely steady while using it.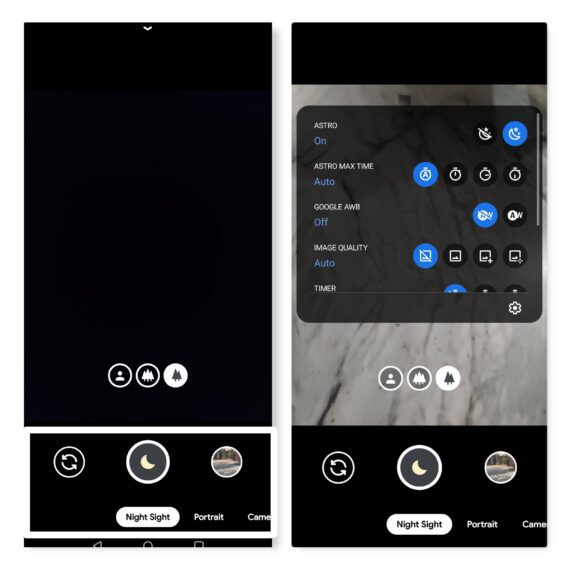 If in case Astrophotography isn't enabled, all you need is to do is following these simple steps:-
Go to the Settings of Gcam.
Click on About option.
In the "About" menu, click on Advanced settings and then search for "Cuttle"
Select the all available modes.
After this selection, if you move to the night sight mode, you will find the Astrophotography option. As mentioned earlier you need to keep your camera extremely steady or use a tripod in a dark place to use Astrophotography feature. Once activated, you are all set to enjoy the Astrophotography in your Gcam.
Frequently Asked Questions about Gcam and Astrophotography
Let's have some FAQs before reaching any conclusion.
1. Can I use Gcam mod on any Android device?
Yes, you can use Gcam 7.0 apk on any Android device running on Android 7.0 or higher. In some cases, you have to root your device but as long as the device supports camera2API, it will work.
2. Is it safe to use Gcam mod?
Yes, there is an active community which is using Gcam mod with regular developer support. While we do agree with the risk associated with modded and third-party apps but we haven't bumped into anything like this in our research.
3. Will there be an official Gcam for Android devices other than Pixel?
Gcam or Google camera was initially available for all devices but after some time Google restricted it to only pixel devices and we don't see any possibility of it coming for all android users in near future.
Conclusion
Google camera is the best available camera software in the market and there is no doubt in it and the same goes with Gcam. We should be thankful to the developers for giving us this mod and continued developer support.
While we have tried to list all the available download links with compatible devices. If you have any more questions, do let us know in the comments.