Wanna downgrade iOS 7 beta back to iOS 6? It is quite simple as you upgraded your mobile. No one likes to run their devices on lower versions if there is an update available. No matter whether it is a beta or completely an official release. Not more than couple of months ago, Apple announced its new super cool iOS 7 with some awesome features. First look of iOS 7 attracted all apple fans boys mainly because of its new designs. Lock screen, Multitasking, Status bar, icons got a flat look which seems very decent and professional. As upgrading to iOS 7 is not a painful task, most of the Apple device owners tried installing it. In order to get iOS 7 beta on your machine, all you need is a developer account. Immediately after upgrading to iOS 7; one thing enters their mind; how to downgrade iOS 7 beta back to iOS 6.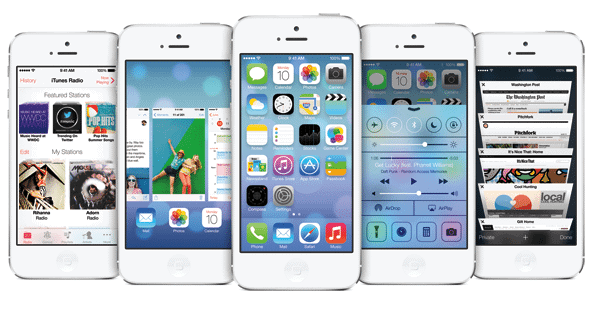 Do you know why? Beta version of iOS 7 seems to have enough bugs and it need hell lots of work and improvements. Many of them who upgraded to iOS 7 faced some serious problems like, they are unable to make use of "Slide to unlock" option on lock screen and even they can't answer incoming calls by any means. Finally they change their mind and decided to downgrade iOS 7 beta back to iOS 6.
Watch your Step
In general Officially Apple won't allow their users to downgrade the operating system. As for now your are about to downgrade iOS 7 beta back to iOS 6, couple of things to be noticed before going further.
You are able to downgrade to the most recent versions of  iOS 6, we mean 6.1.4 for iPhone 5 and 6.1.3 incase of iPhone 4S.
iOS 7 iCloud backups will no longer works on iOS 6. Make sure you have proper backups if you're going to miss any important stuff.
Agreed for above two things? Then you may read on!
How to downgrade iOS 7 beta back to iOS 6
It seems you're fed up with iOS 7 beta and trying hard to downgrade from iOS 7 beta back to iOS 6. Well, here is a easy step by step guide to get rid of iOS 7. Although it won't harm your mobile maximum, but try this at your own risk, Geek Dashboard is not responsible for any damage to your device' this is just an educational guide to downgrade from iOS 7 to iOS 6.
Downloading the Firmware
All you have to in the first phase is downloading the recent firmware for your device. Here are the direct download links from Apple official site.
Connecting your device to iTunes in DFU mode
Now open iTunes in your PC/MAC and connect the iPhone via USB cable. Make sure iTunes detected your mobile. It's time to put the mobile in DFU mode. To enter in to DFU mode; Press and hold the lock button and the Home button simultaneously for about 5-10 seconds.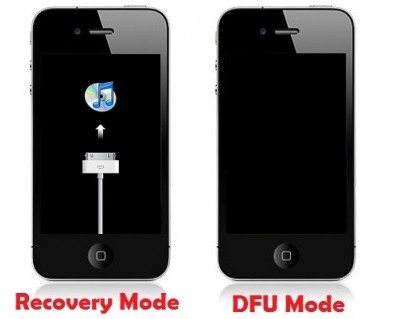 If you see Apple logo or iTunes logo on the screen, you made something wrong which is not helpful for us this time. Screen should remain black without anything. Repeat the procedure until you see nothing on the screen; if screen remains black; you have successfully entered into DFU mode.
Make sure iTunes is running while doing this entire process.
Show the downloaded Firmware to iTunes
After entering in to DFU mode, you'll see a message from iTunes saying you something like it has detected an iPhone in recovery mode. Blindly press OK.

Now Press and hold the Shift key (Windows) or Alt key (Mac) and click Restore button in iTunes
Navigate to the place where you have downloaded the iOS 6 firmware file and select it
Take a cup of coffee; iTunes will perform the remaining drama. If everything goes according to our aim; your iPhone will surely reboot with iOS 6 in it.
Let us know how your journey to
Downgrade iOS 7 beta back to iOS 6
happened by making using of below comments section.
Update [1st August 2013]: Many Apple users faced lot of problems after updating to this beta version. So think twice before upgrading