Have you ever ignored to reply to your friend's messages on Facebook, and ended up being caught by them?
Ever wondered how they knew that you saw their messages?
Over a year or so back, Facebook announced a feature called "Seen" or "Facebook Seen" as we know it. It is basically a feature where when someone messages you and you view the message, Facebook notifies the sender with the exact time at which you viewed his/her message. In this manner, a person who sends you a message via Facebook can easily understand when you viewed their message, even if you're ignoring them.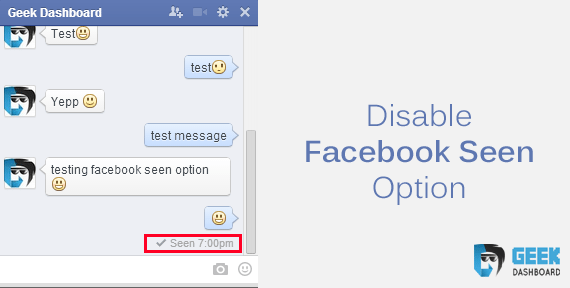 Now, this feature might sound helpful and functional to some, whereas many people find this feature annoying and they are in search of a way to disable to remove this feature from their Facebook account. Are you one of those trying to remove the Facebook Seen feature from appearing on your messages?
Then you are at the right spot as today, we are here with a detailed article that might help you in disabling the Facebook Seen feature completely from your Facebook account.
How To Disable Facebook Seen Feature Easily
Below is the detailed guide on how to easily disable Facebook Seen Feature without any hassles:
Unsenly App (Chrome Extension)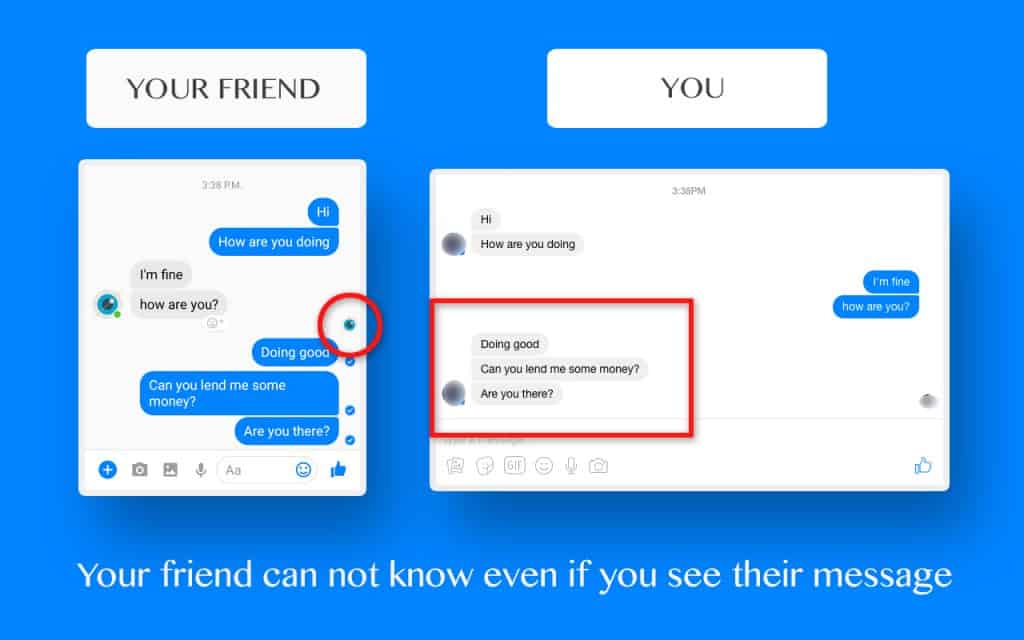 The most convenient method to disable seen feature in Facebook chat is by using the Unseenly Chrome extension. Unseenly is a Google Chrome extension that does the same purpose as the Chat Cheater extension, which is to disable the Facebook Seen feature instantly.
If you go to the Unseenly App page on Chrome Store, you will see the "Add to Chrome" button. After clicking that button, Google Chrome will automatically download and install the extension on your browser.
Unseenly will be activated by default and it is doing its work already. Now open your Facebook chat or messenger.com and start chatting with your friends. They can not know when you see their message from now unless you deactivate the unseenly extension.
If you want to temporarily disable the Unseenly, just tap on the Unseenly icon in the extension menu. Doing the same will activate the extension again.
Chat Undetected Extension

The first method is by installing the Chat Undetected extension/add-on to your web browser. This is compatible with almost every popular web browser. Once you install this extension on your web browser, simply restart your web browser to start the working of this extension and to disable the "Facebook Seen" feature from your  Facebook account.
Final Words
These are the two of the best and most convenient methods used to hide or disable the Facebook Seen feature. Of course, there are a lot of ways out there to complete the task, however, the ones mentioned above are used by Facebook users without any issues and hence are trustworthy as well.
Are you using any of these apps or extensions to disable Facebook Seen feature? Please do leave your views and suggestions below.