Google, along with the release of Android 9.0 Pie last year, revealed an exciting new feature. This new feature named 'Digital Wellbeing' is bundled with Android Pie to reduce users' smartphone addiction. But it turns out that Digital Wellbeing is responsible for slowing down Pixel phones. At the moment, most of the Pixel smartphones have received Digital Wellbeing on their devices.
Also, Google is rolling out Digital Wellbeing to the rest of Android devices as well. But according to Reddit users' reports, you should turn off Digital Wellbeing on your Pixel phones. Reddit users claim that they were facing stuttering issues on their Pixel 3 devices. But since they have turned off Digital Wellbeing, it has made a "world of difference"
Digital Wellbeing feature reportedly responsible for stuttering Pixel phones
You might be aware that Google started the Pixel lineup of smartphones a few years ago. This was after Google stopped releasing the Nexus lineup of phones and made Pixel as their flagship lineup. Every year, Google releases its Pixel lineup of devices with Pixel 3 series being the most recent one released last year. But we have heard many people complaining about performance on Pixel devices.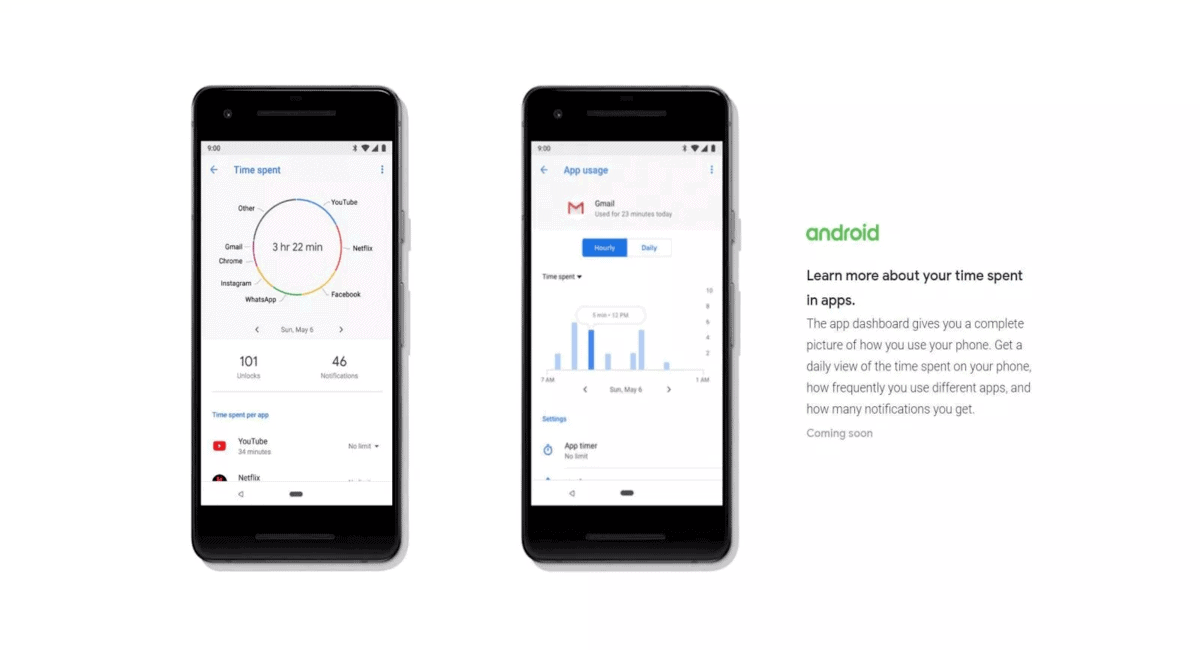 Some say Google's poor RAM management is to be blamed for poor performance. Others claim that Google's software is not optimized properly for its own Pixel devices. It is revealed, however, that the offending party is Google's flagship feature for Android Pie.
Google's Digital Wellbeing is found to be slowing down Pixel 3 and even Pixel 3a smartphones. Users on Reddit claim that turning off Digital Wellbeing on their phones have made a huge difference.
Another user claims that not just performance, battery life is also affected by Digital Wellbeing. This user claims that on removing some of the offending apps which drained the battery, he found out that Digital Wellbeing might have been the culprit.
Talking about Digital Wellbeing, it is a feature which lets you set specific time limits for particular apps. You have the dashboard where you can see time spent on particular apps. If you set a limit for particular apps, the app will be blocked once the time limit is reached.
Now, there is no word at the moment from Google about these reports. If Digital Wellbeing is really the reason behind these issues, we will see an update to fix this soon. At the moment, it is better to turn off Digital Wellbeing on your Pixel phones until the issue is fixed.
If you are Pixel user and want to turn off this feature to see the performance difference, head over to phone Settings and select Digital Wellbeing. Now tap on the three vertical dots on top right of the screen and select Turn off usage access. You will be now warned with a popup, ignore it and tapping on Turn off in Settings will take you to the Usage access screen. Here select Digital Wellbeing again and disable Permit usage access.
To be on the safer side, check all others app with usage access permission and disable it if you find any unfamiliar application. If you don't know, granting usage access permission to any app, you are allowing it to access a lot of your sensitive information and actions.